Happy New Years from all of us at City of Titans!
12/31/2021 Message from Nathaniel 'Doctor Tyche' Downes
Missing Worlds Media Company President
Fellow Titans, we have been on a long road together from the Kickstarter through our Second Chance campaign to the present day with many highs and lows along the way, but always striving to move forward together and reach our goal of creating the world we envisioned in City of Titans. As we approach the New Year, we here at Missing Worlds Media are so excited for this moment, as we see many, many reasons for optimism in the road ahead in 2022.
We are grateful to our community who have patiently waited for nine years as we have worked all-volunteer to bring this vision of Titan City to life. Before midnight tonight, we want to take a few last minutes of 2021 to recount with you some of the major milestones we have reached this year that give us so many reasons for excitement about what's to come.
Downtown and Old Bradford Districts
In January our team prepared a video showcasing the dynamic visual environment of our newly built neighborhoods, the Downtown and the Old Bradford Districts. This video reinvigorated imagination for many of us about what our City will look like for players. Almost a year later, it's still very exciting to re-watch. Watch the Video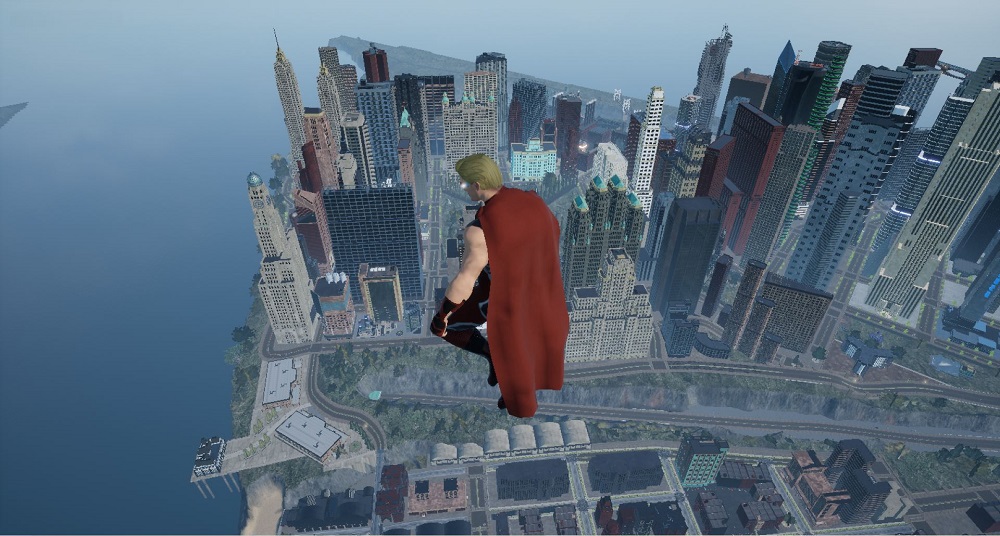 MacOS became available for players
In March all of our players who use Macintosh were given access to use our Avatar Builder and the island test zone for the first time, keeping a commitment we made back in our Kickstarter to make City of Titans accessible for Mac users. For many of our customers this was the most important change we needed to implement. For more information: March 2021 Update
Landmarks and Moguls progress
In 2021 we finished every landmark and mogul building for the game located in Alexandria, Old Bradford and the Downtown Districts. We shared a description of almost all of these completed structures here: April Roundup
Travel Powers
We are really driving ahead with progress on travel powers, as we showed with several preview video clips in our May update. That was just the start and we've made significant process since then: Early May Update
Housing and Bases
We haven't talked about housing and bases in a while, but with so much of the city under construction, we thought it was time to give everyone an update on how we see housing and bases fitting within the architecture under construction in Titan City: Late May Update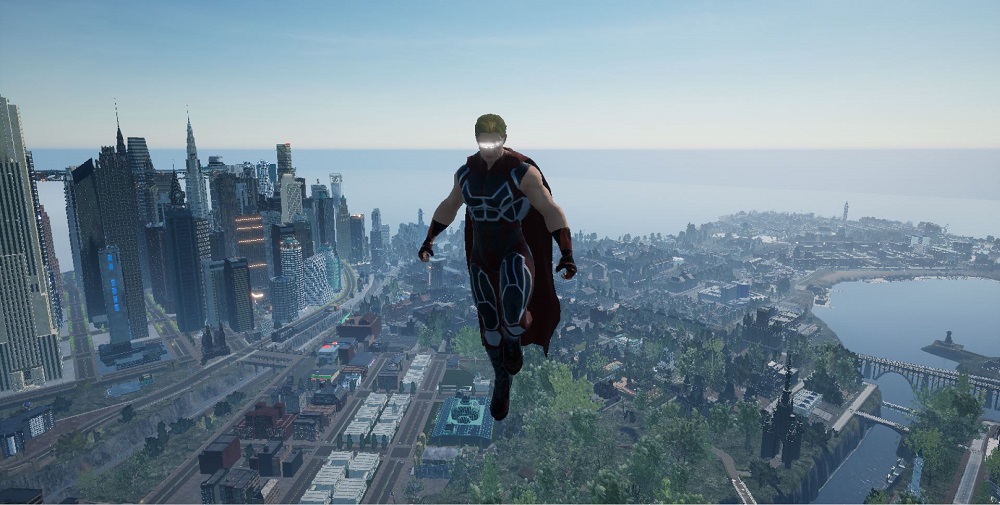 Sounds of Titan City
One of the most exciting areas of progress for the game in 2021 was all of the extensive work done on sound for the game. We featured two very full updates showcasing many of the original compositions that have been prepared for the game environments and to support character factions with an audio sensibility. Listen to the compositions here: Part 1 June Update ----- Part 2 July Update
Flight now available to players
In July players got to try out flying in the game for the first time. This was another moment that we believe reinvigorated the imagination of our community in what will be possible with City of Titans. Flight feels amazing in the game - if you haven't tried it yet, learn more about how to access the game and try it here: Late July Update
Engineering, Gameplay, City Building and Props Overviews
We conducted a series of interviews with our developers this year on various aspects of the game that are under construction. We are very proud of the work being done and hope you had a chance to read each of these updates:
Engineering Powers spotlight - September Update
Gameplay spotlight - Late September Update
City Building spotlight - October Update
Props spotlight and Visualization - Halloween Update
HiJinx Comic
Our creative crew at the HiJinx Comic are continuing to turn out a world of artwork in this community-driven effort where followers receive monthly art and story episodes following the antics of a crazy cast of characters! Learn more here: October Roundup
Combat
We closed 2021 with an update on combat that showed one completed power set that demonstrates what will be coming with many powersets that are on their way as we plan to make testing available to players in the first quarter of 2022. This update was meant to be a peek at things to come, with the real exciting material on powers coming to players to try out very soon. Find out more about combat here:
December Video & December Update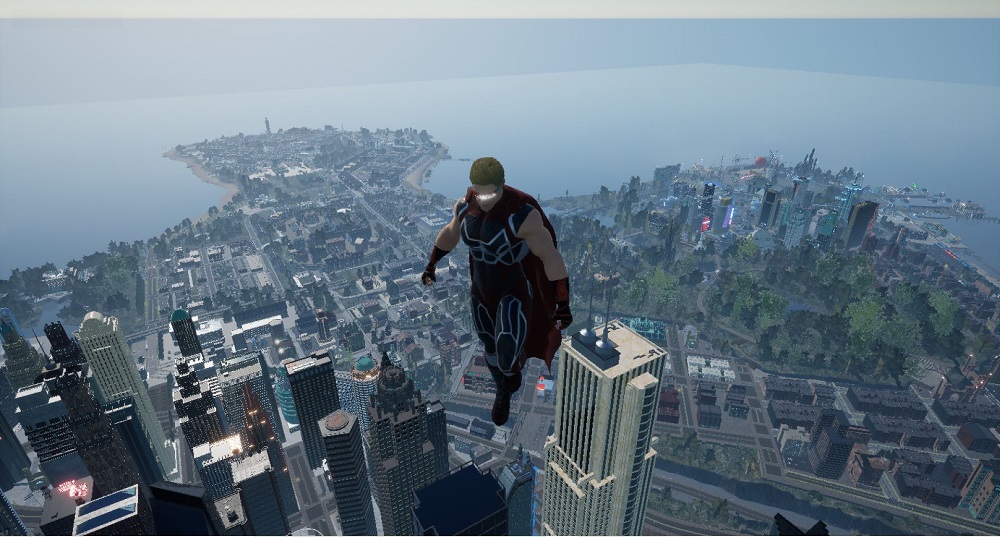 We hope you agree that a lot was accomplished in 2021. We understand and empathize with the wait for building this game, as it's been a long process for us too. But those of us who have been here since the beginning are still here to tell you, we are excited about the game, we aren't going anywhere, and we can't wait to bring this world to life with you! As we build forward in 2022, we are so grateful to you, our community, who remain with us at the center of it all. We thank you for sticking with us, and in our next update we will share much more about our plans for 2022. Happy New Year to you all!
-Nate
That's a wrap for 2021 - we are so happy you all shared the journey with us!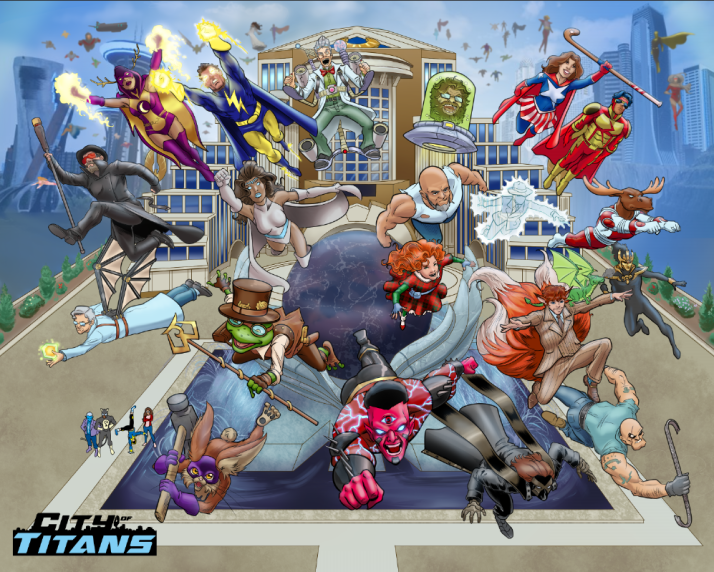 In our next update we will be discussing exciting plans for what's coming next for the game in 2022 - Happy New Year Everyone!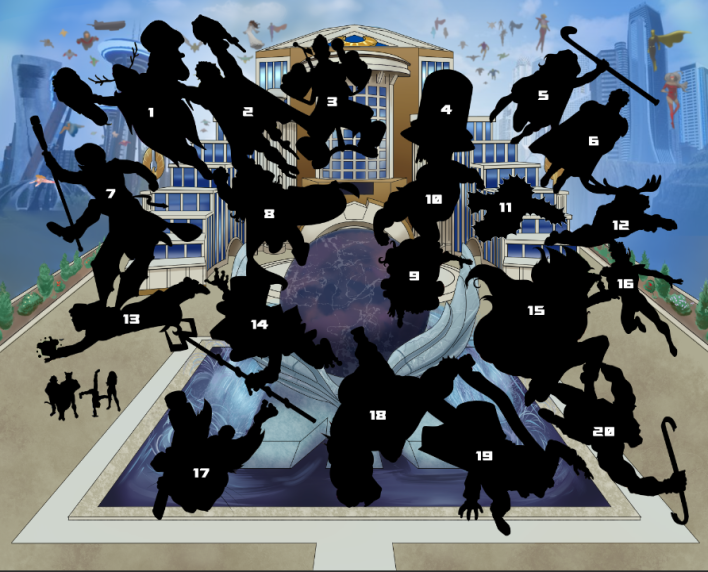 Art by Dale "Black Gold" Yaddow
Some of the Missing Worlds Media Developers that were rendered in this art:1: Calihari 2: Kid Dynamo 3: GeeksGoneBad 4: Dr. Tyche 5: Catbunny as American Girl 6: Beamrider 7: Dvandom as the Dvandom Stranger 8: Ganzfeld as Tempest 9: CC 10: Artstrong 11: Mx. U, The Dev Who Could Be You. 12: Space Moose 13: Iathor 14: JWBullfrog 15: Terwyn with Shoulder Dragon 16: Black Gold 17: Warcabbit 18: Red Warlock 19: Shadow Elusive 20: Tannim as the Combat Mechanic.
___________________________________________
Feel free to discuss this update here: https://cityoftitans.com/forum/discuss-new-years-message-doctor-tyche
OR on our Discord! : https://discord.gg/w6Tpkp2
Support City of Titans at our Patreon and Read our Comic: https://www.patreon.com/HiJinx
Enjoy our Instagram! https://www.instagram.com/missingworldsmedia/
Why not buy us a Ko-Fi? https://ko-fi.com/Z8Z06NFG
We have a Facebook: https://www.facebook.com/CityOfTitansmmo
And a Twitter: https://twitter.com/CityOfTitansMMO/
And find us on reddit at: https://www.reddit.com/r/cityoftitans/?utm_medium=android_app&utm_source=shar