Avatar Builder
In most MMOs, your character's appearance is determined by loot from completing quests or slaying enemies. In City of Titans, your appearance is determined by the Avatar Builder and unrelated to any loot obtained. The City of Titans Avatar Builder is possibly the most advanced in gaming history! Below is a screenshot in an early version showing the lengths you can go to.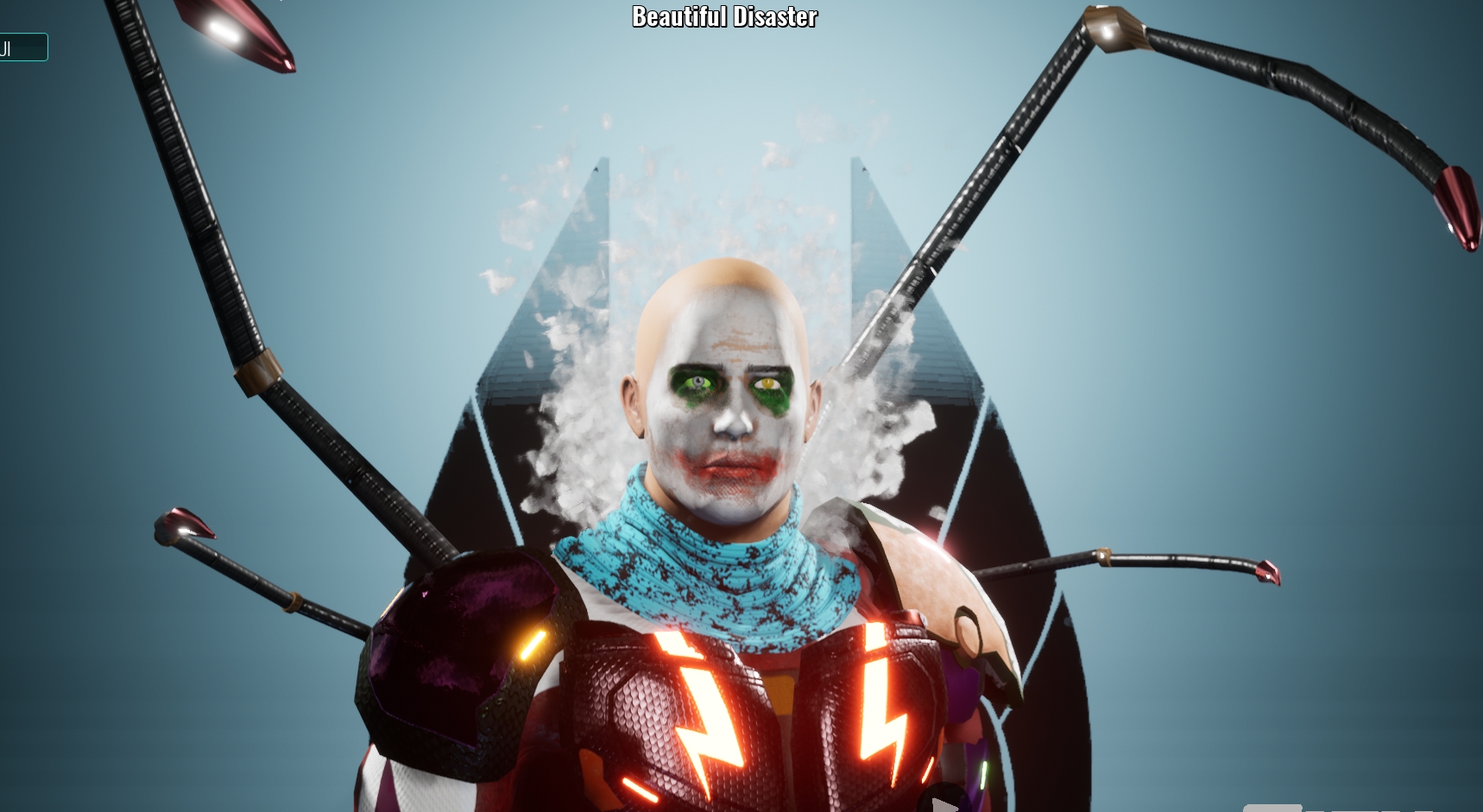 Sliders
Most character creators have sliders that modulate various proportions of a model, and City of Titans is no different. Our Avatar Builder boasts over 125 sliders across the body, face, arms, and expressions. Below is an example with sliders set to typical comic book proportions.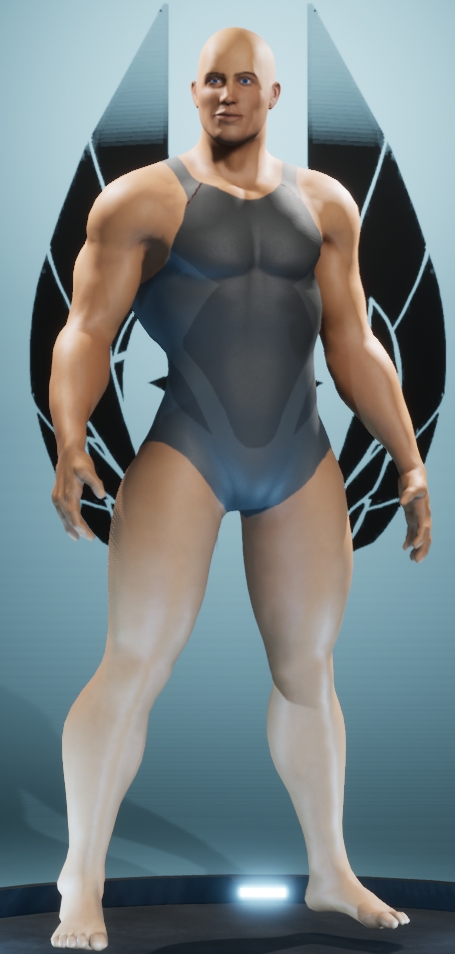 While City of Titans is comic-book based, you aren't limited to comic book ideals. You can set the stomach slider higher, the chest slider lower, or the head slider higher to get more realistic proportions. You can also go the other direction to get extremely atypical proportions for your extremely atypical hero. Below are a few more examples of slider settings.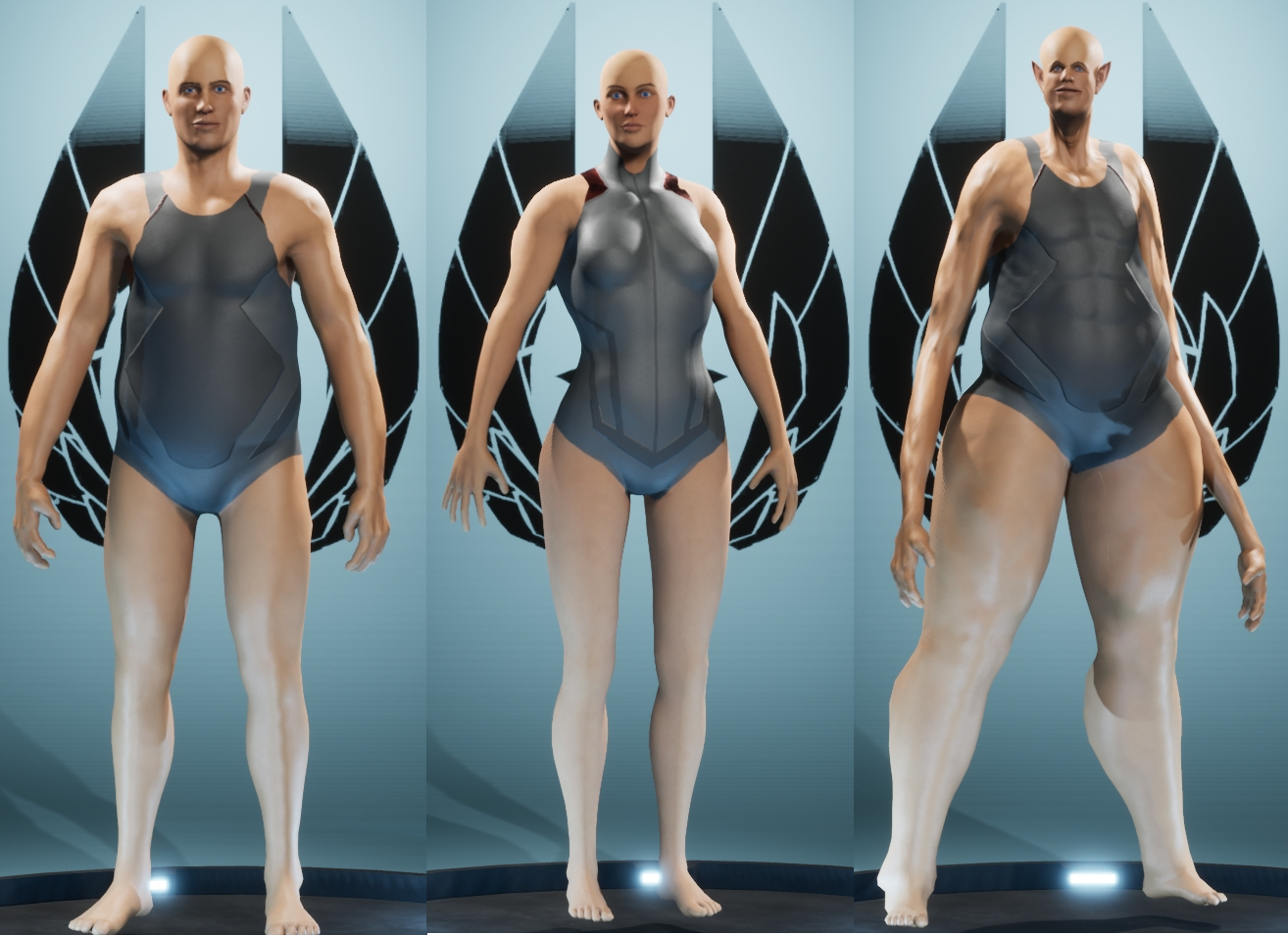 Spandex
Spandex refers to the undermost layer of the costume. Of course it can be actual spandex, but it can also be chainmail, nanite underlayer, or a tunic. As with most costume pieces, Spandex portions are split into four Materials. A Material is the color, texture, and glow of a costume piece section. Some examples of textures include cotton, digital camo, smooth silk, printed spandex, crocodile leather, brushed aluminum, cast iron, chainmail, chrome, glossy plastic, tree bark, and grainy concrete. Below is an example of a typical Spandex underlayer.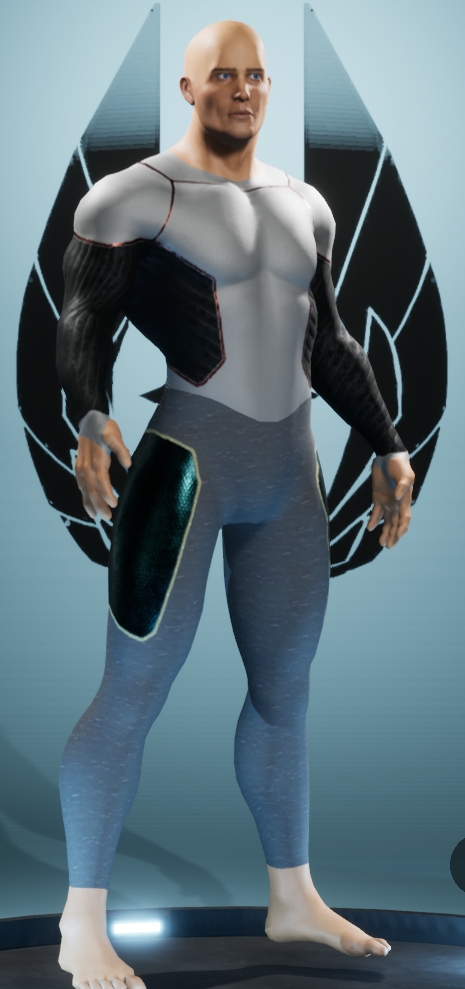 On top of your Spandex, you have over 40 additional sets of pieces for your torso, arms, arm replacement, eyes, hair, belt, hip accessory, makeup, facial hair, etc.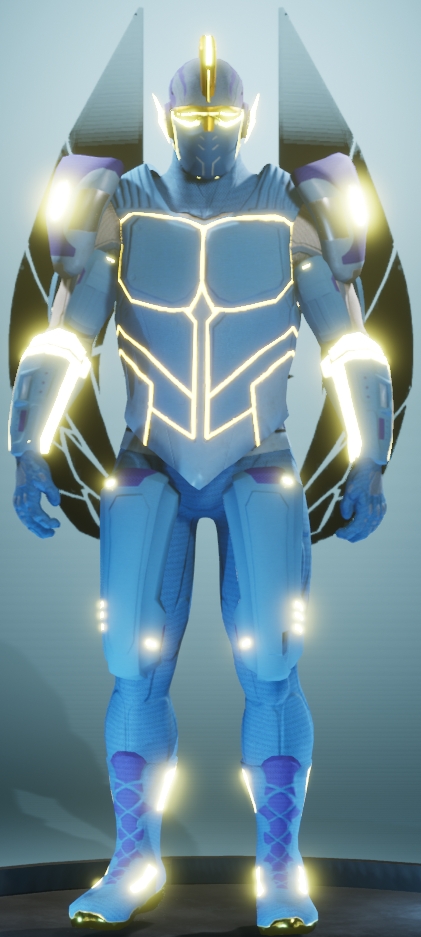 Capes
Capes and other back details will be available immediately. Your titan can have a standard cloth cape and logo with four Materials at level 1. Importantly, our engine supports advanced cloth physics so your cape will move with you as you bash baddies or blast them with plasma! Here's an early rig of a character with a cape showing off the cloth physics.

Auras
Auras will also be available at level 1. And, unlike our predecessor, you'll be able to assign auras asymmetrically and stack them. Your titan can have a flaming body, lightning fists, AND plasma eyes! Below is a very early preview of some auras.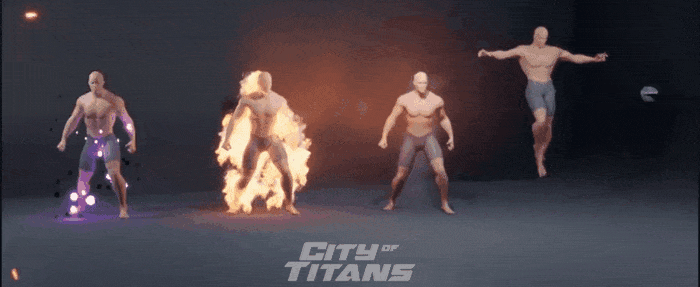 Poses and Backgrounds
In the City of Titans Avatar Builder, you'll be able to pose your character. This way you can ensure your sliders and costume line up correctly. You'll also be able to select from a number of backgrounds to ensure your costume looks best under any light. Below are a few examples of the same costume posed in a few backgrounds.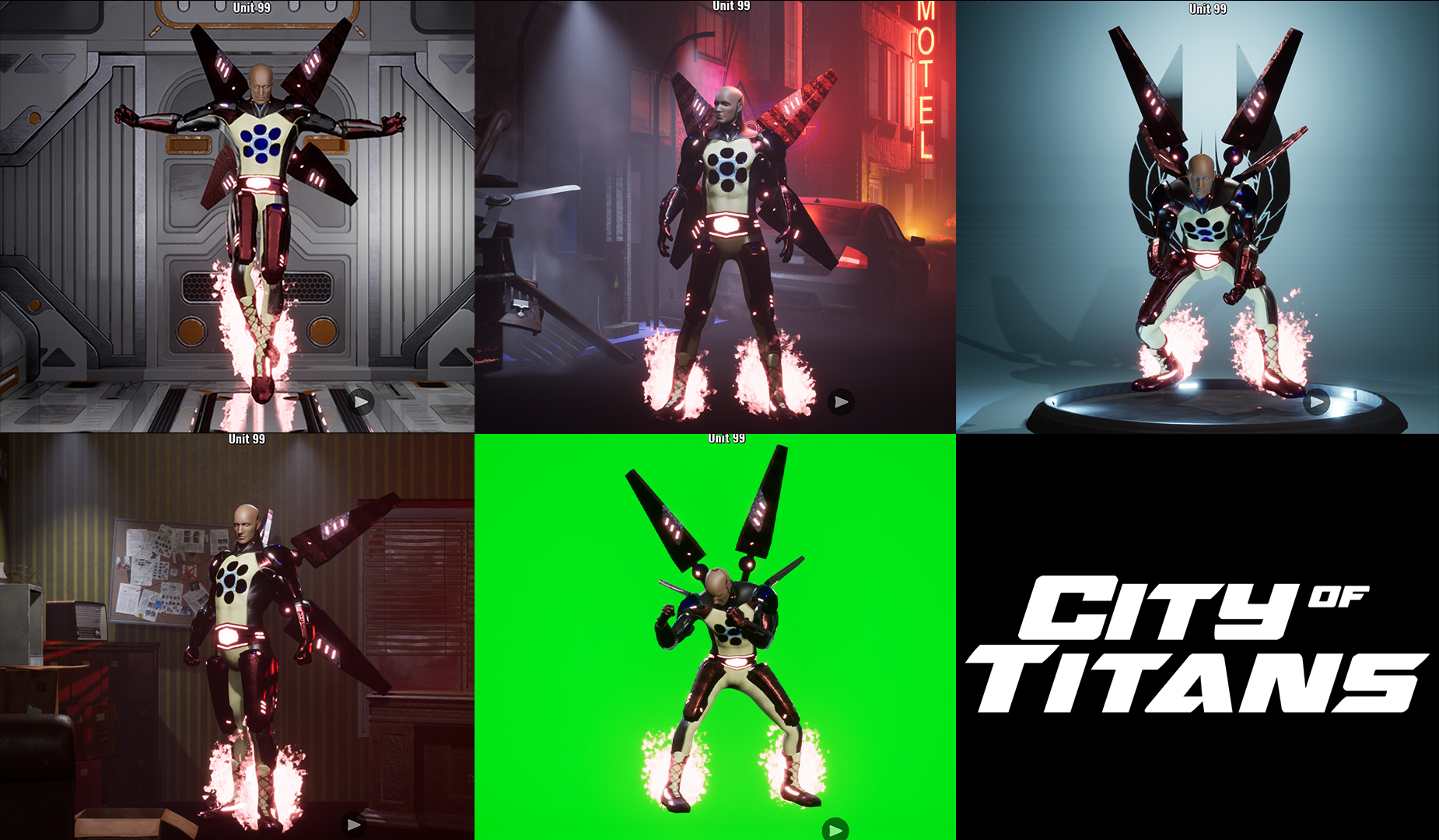 Unlockables
Once your striking super has been patrolling (or havocing) Titan City for awhile, you might want to add some trophies for your exploits. After exploring an interesting area, finishing a legendary storyline, defeating a few hundred boney gunmen, or beating a signature foe without their weakness, you might unlock signature costume pieces to show off your accomplishments. For example, here are some unlockables from Apkallu.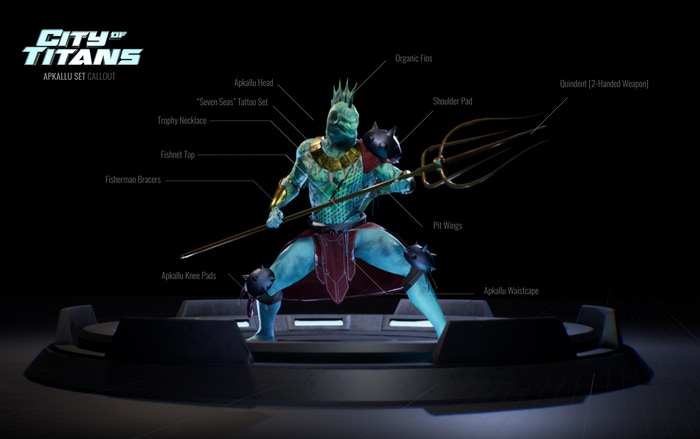 Future Improvements
One goal we're working towards in our Avatar Builder is to allow massive asymmetry down to the bones and up to the auras. We've already accomplished the latter, but the former requires further testing.
Another more ambitious goal is to allow any costume pieces to be added to either body type. This is easy for Spandex, but can prove challenging for more complicated pieces.