This update we are going to talk about something that players have expressed a lot of interest in – Player Lairs. A big part of City of Titans game will be the opportunity for players to have an individual home or group super base. Two concepts we should reiterate here that are important for your lair: Housing and Bases.
Housing for characters
Every CoT player will have housing offered to their characters when they play the game. Housing is a location in the game environment that each character can enter as their own private residence. It will be located in an interior space that players will open up as an 'instanced area.' Players will have some opportunity to make choices about interior design, as well as housing location. Think of it like Universal Basic Housing (UBH). There won't be anything too fancy, but a bare minimum place your hero or villain will be offered to rest their head.
Super Team Bases
We shared an update on the subject of bases, but it's been a while and we have more progress to share now. One of the great features of an MMO is the ability to play together with other people, and one of the ways to organize group play is through super groups. The comic genre loves team ups of superheroes and villains into supergroups, and of course, each of these groups needs a super base!
As was stated in our earlier update on bases, each base set up by a team will start as a large area that is ready to fill with stuff. In addition to standard furniture you will be able to include some new toys, including windows that peek out (into an instanced version of the zone indicated by the entrance/base type). With the base Type, you will also be given a set of appropriate decor You can then begin to add areas to the base over time, growing it.
Below is some video of work being done by our tech team that shows some of what this will look like:
For both housing and bases, any player who purchased the "All Your Base" backer reward, will have two entrances to their lair. The option for shaping interior spaces for housing and super bases will be discussed in future updates.
Today we want to show you some of the neighborhood options for entering your lair. We want to point out that at launch, super bases may be located in areas that are remote, outside of the city neighborhoods we are featuring today. Alexandria, Old Bradford and Downtown are mostly very urban neighborhoods with some limited park space. In other areas of town we plan to develop later, super bases might be located in more appropriate entry ways to large caves, secret entrances behind waterfalls, abandoned mine shafts, and other remote entrances.
Housing: New Condos Built after Hurricane Atlas:
One of the choices we envision for basic housing options is for your character to reside in one of the nice condominiums built in Alexandria after the recovery from Hurricane Atlas. This disaster left much of Olympia devastated and still recovering, but some of the big boulevards stretching out from Phoenix Plaza saw some Atlas Recovery Act funding building nice new condos to choose from (if you don't mind a little adventure at your doorstep on the Olympia side).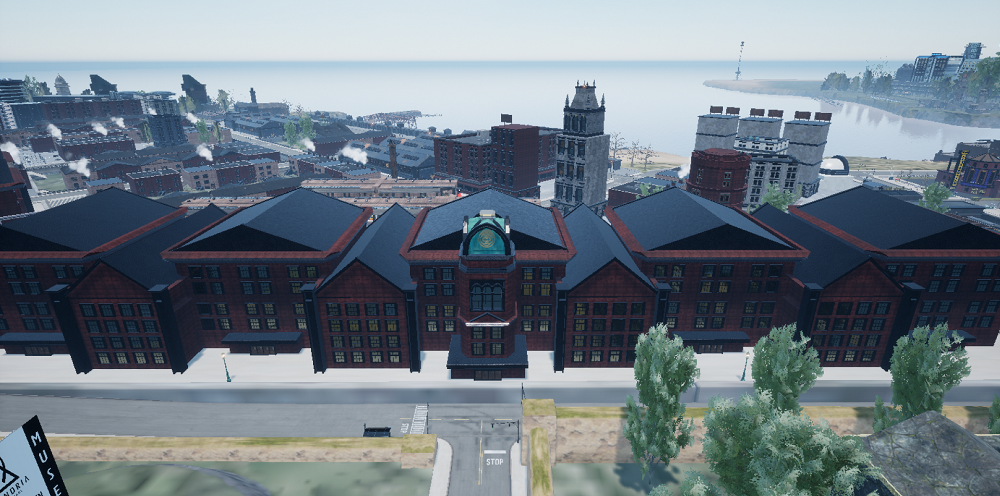 One of the advantages to living in these newer condos is that they are located right in the hub of nightlife and entertainment in Alexandria. Ephesus University students love this area for its comedy clubs, karaoke, pool halls, food carts, and all kinds of fun. All of this can be found right outside your back door if you choose to live here. And, of course, lots of villainy in the shops can use a hand from any heroes leaving their crib.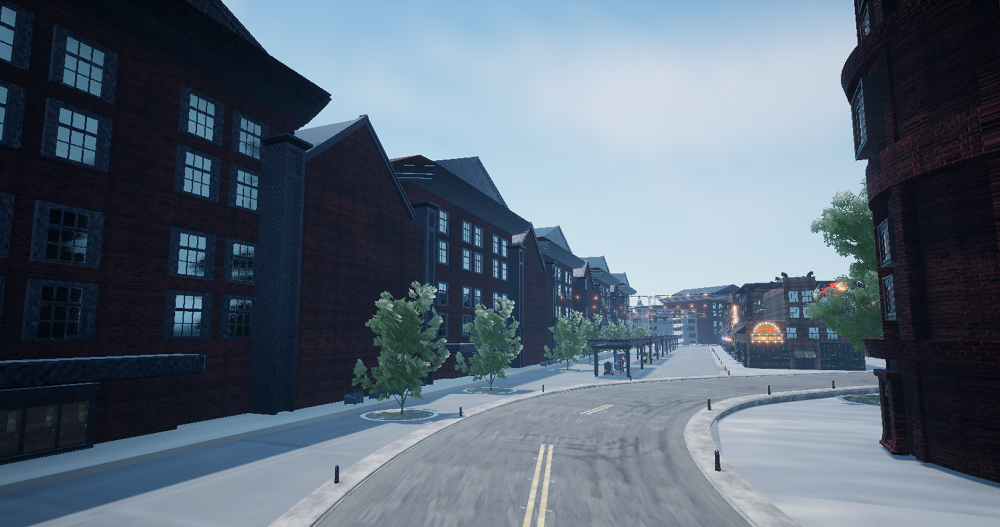 Housing: In a Sketchy Duplex
Not all housing in Titan City is what many of us dream of. Unless you are a villain looking for that perfect abandoned hideout. We have plenty of rundown duplexes that still have windows blown out from the hurricane, left decomposing and waiting for you. Your dark den can come as a basement apartment as well, if you are seeking less sunlight.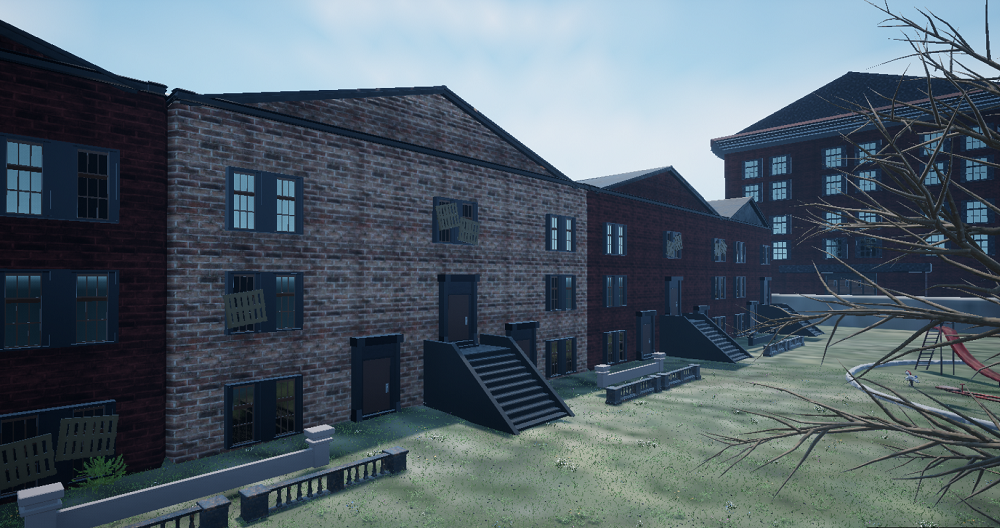 Housing: Student Dorms, Frat Houses & Fancy Homes for the Professors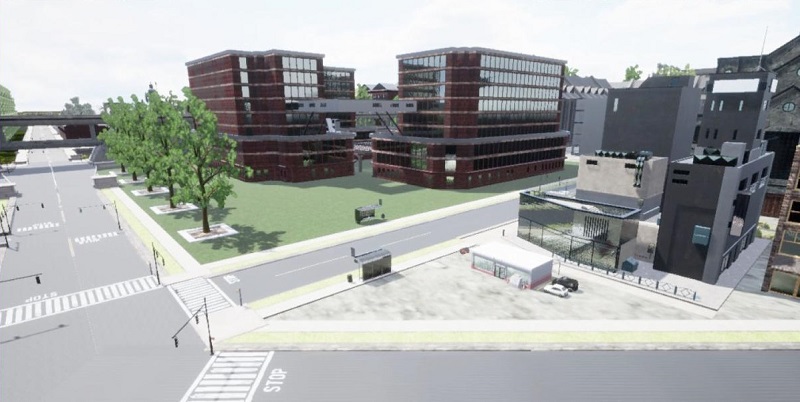 Downhill from Ephesus University there are lots of nice dorms for students who want to be close to the school (pictured above) or pretty nice homes for professors and university staff who really need their own spot away from everything (pictured below). There are even frat houses on campus if you want more communal living.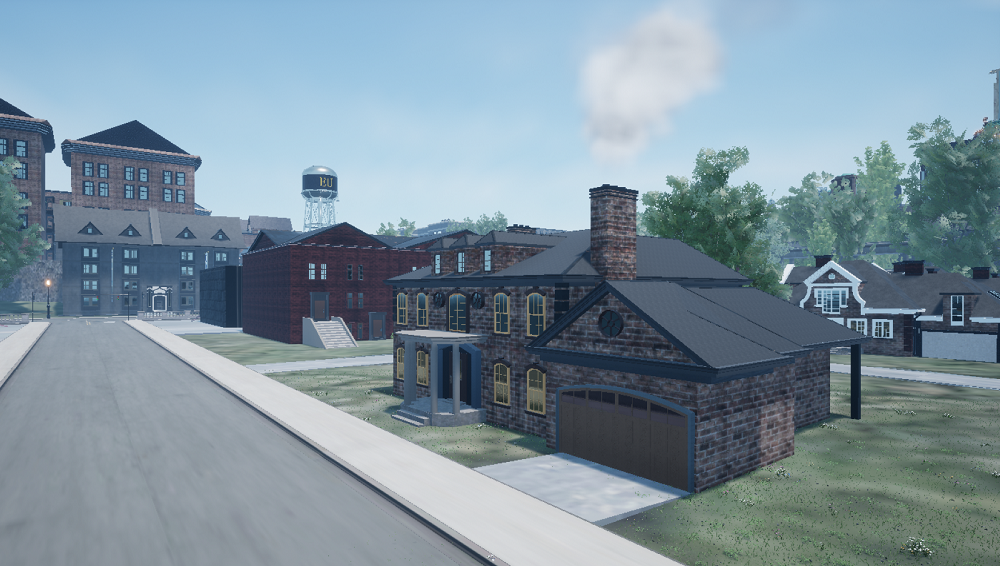 Housing: Historic Architecture
Old Bradford District has some of the better housing for those who feel like they really need a place with Old-World character. There is an area called 'the Maze' in the Scholarton neighborhood, which has a very quaint bunch of twisting old roads with very unique architecture there. If you are looking for that old Victorian with a Witches Hat, or that crazy building that looks like a church that got renovated into housing, this is your spot!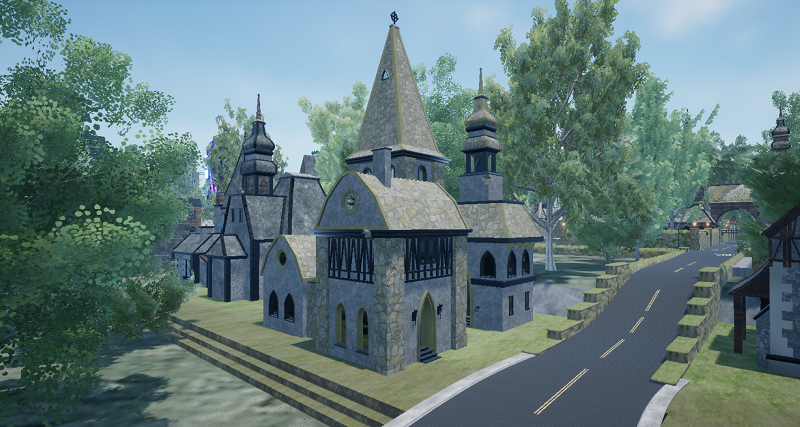 Housing: On Government Assignment
Not every cape wants to draw attention to their business. Some characters really do need their housing located in obscure government facilities that aren't noticed very easily. And if they are noticed, a hero or villain may ask – is this building housing? An office building? A front for a jet plane to blast out the rooftop? No one seems to know…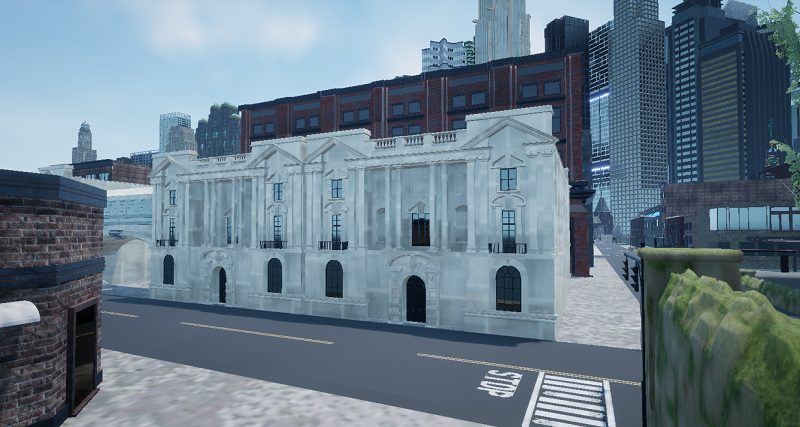 Super Team Bases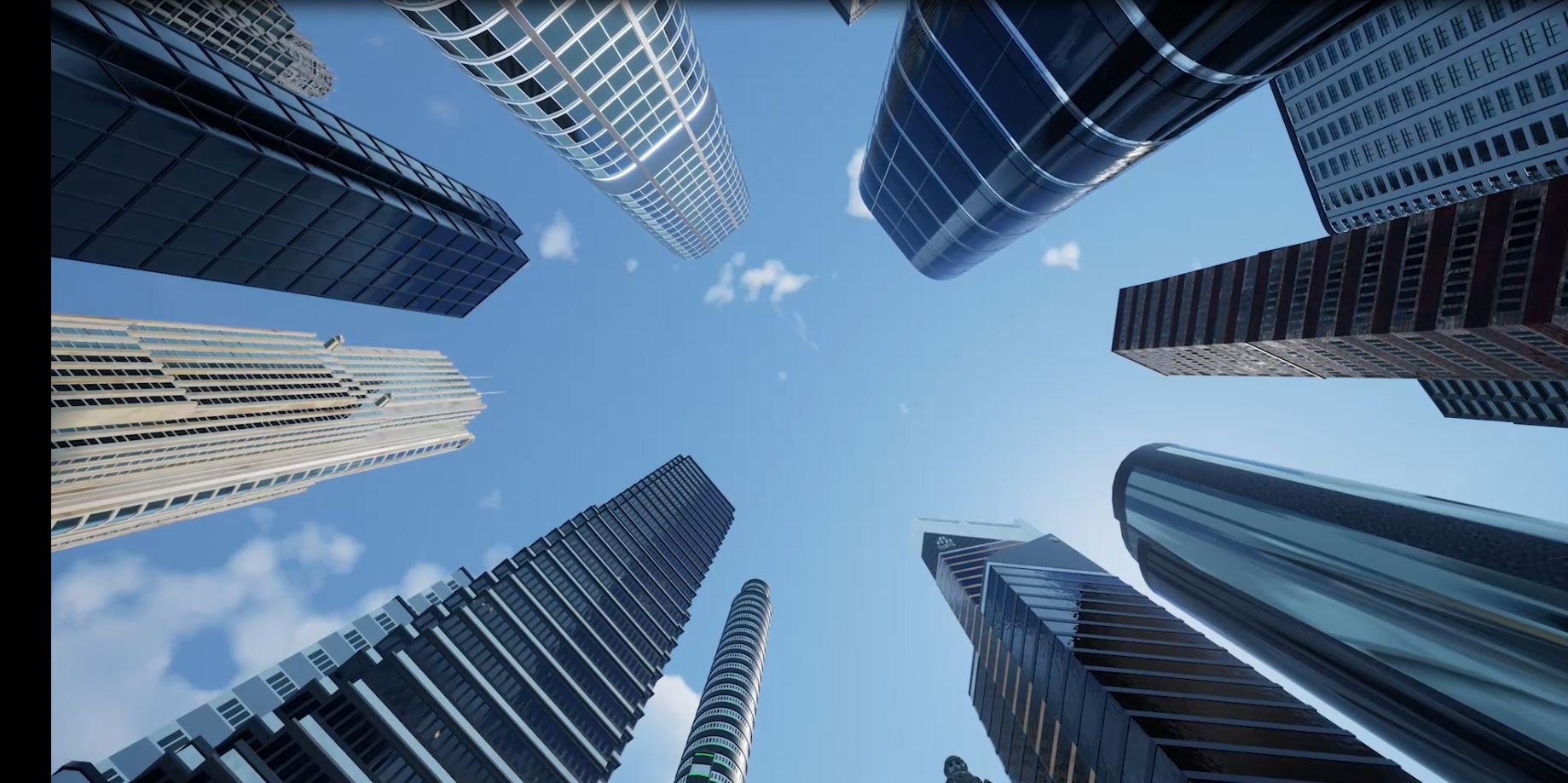 Housing is only the start of the fun for lairs in Titan City. Super Team bases will be a major feature of the game and below are some examples of a few locations we envision as entryways to super team bases.
Team Base: Modern & Classic High Rises
Super bases can be located in many structures, but Titan City has a booming Downtown area filled with modern skyscrapers that will fit the bill for many who are looking for a towering base for their super enterprise.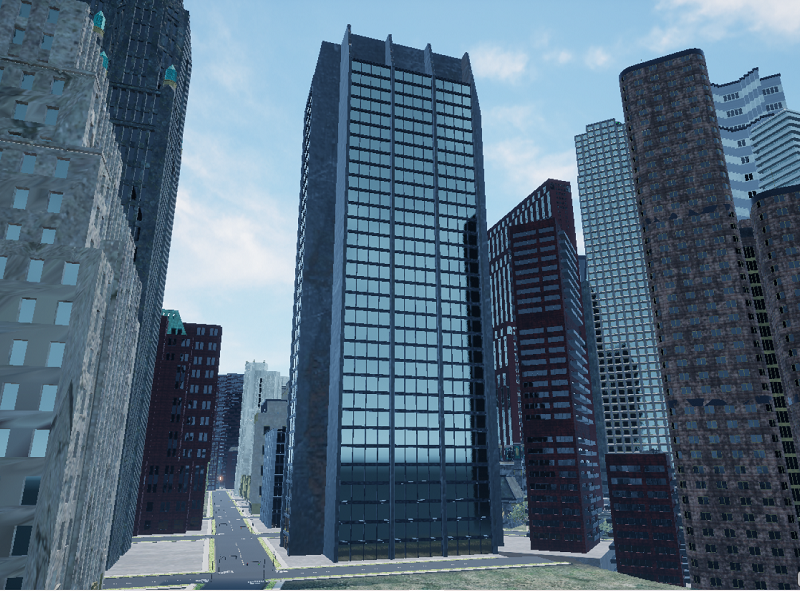 Living in Downtown certainly has its advantages as high rises come with rooftop housing that will include access to rooftops in addition to floor access: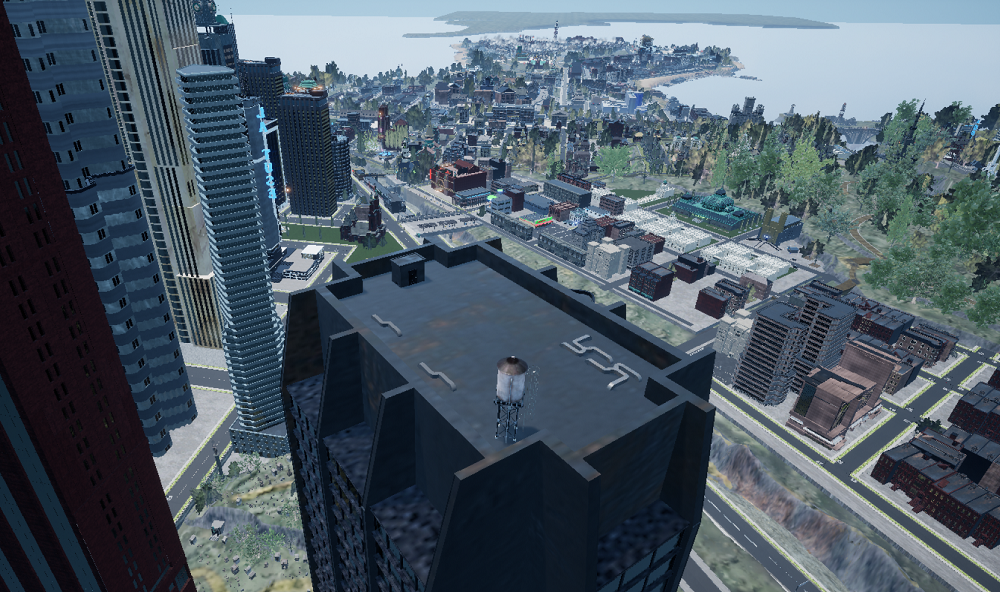 And not all high rises in Downtown are modern. There are many stylish old buildings that make perfect spots for Golden Age or Gothic super lairs.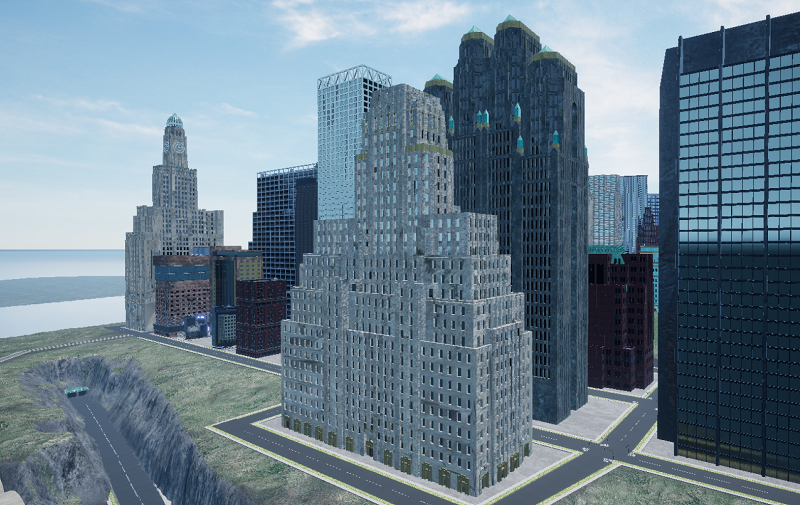 Team Base: The Old Deserted Factory Warehouse
Another classic location in the comic genre for super bases is that abandoned warehouse in some forgotten part of town. For those who need lots of privacy, space, and a seedy, remote side of town to do your super work, Titan City has plenty of dock-side factories, or warehouses deep in the bowels of Downtown to make your base location.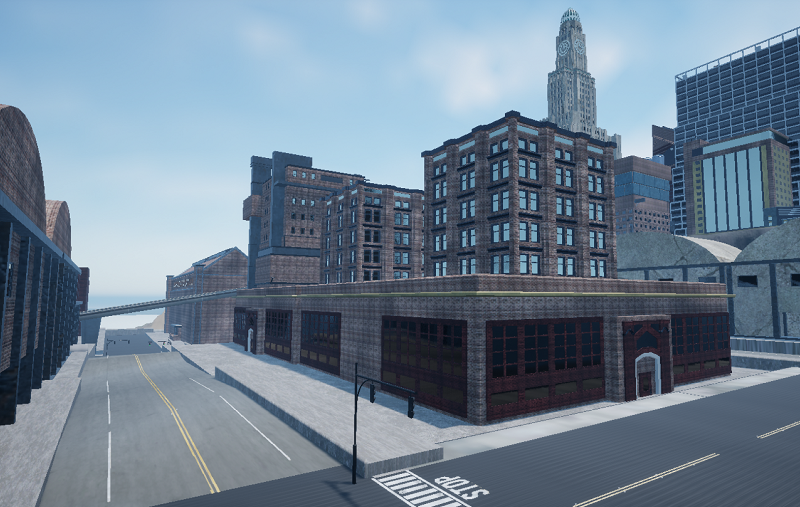 Team Base: Futuristic Architecture
Titan City has many futuristic buildings that place super bases in an almost space age environment for their activities. These brutalist structures can host all variations of high-tech super work, and with some of the most advanced science research happening within these locales. And the buildings are flexible - if not super powered research, they could just as easily serve as a gentrified neighborhood loft building, depending on your needs.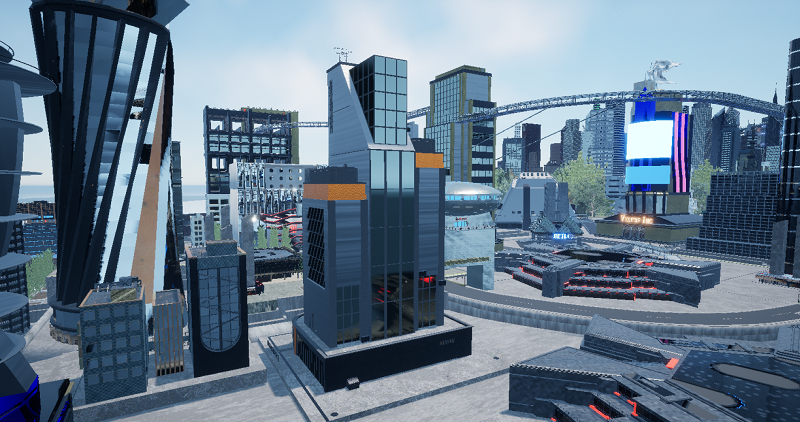 Team Base: Hidden Locations
The last option we are presenting today (and these are not the last options for housing and bases…) are some examples of hidden base locations. The door to your super lair can be a secret that hides in plain sight. For instance, while we have many clear entrances for players to find their way into the sewer system, discreet sewer entrances also make fine doors into lairs: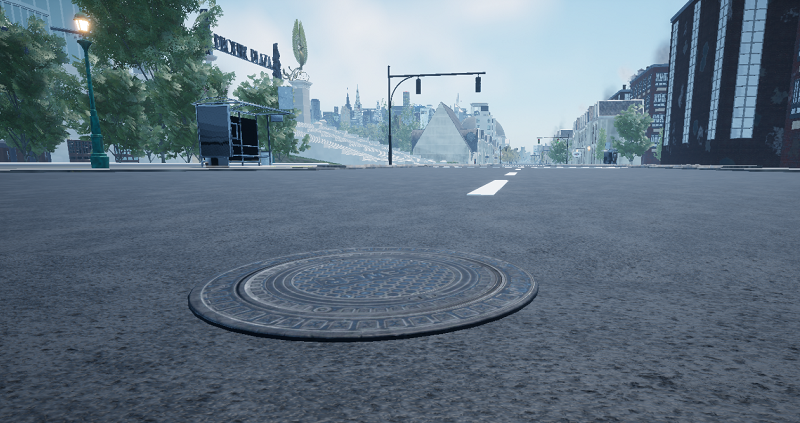 Sometimes you may find a hatchway to a lair on a random wall like on the lower left side of this bridge…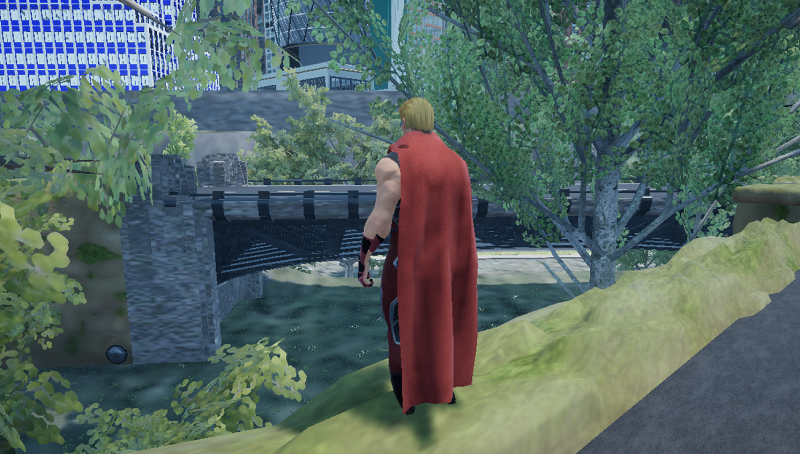 Or, even for the darker and mystic inhabitants of Titan City, there may be many surprising doorways into another world: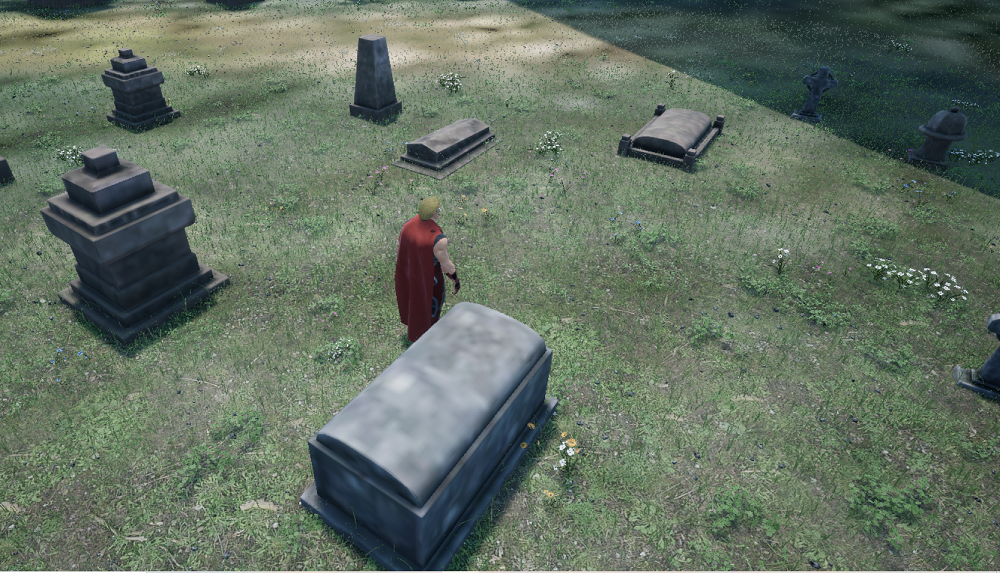 We hope this gives you some idea of the diversity of possibilities for entry ways to player lairs. These are mostly some of the obvious ones we have considered given building work that has already happened.
Do you have any ideas you would like to share for structures with doorways to lairs? Let us know if you have ideas!
Feel free to discuss this update here: https://cityoftitans.com/forum/discuss-doorways-your-lair-entryways-housing-and-bases
OR on our Discord! : https://discord.gg/w6Tpkp2
Support City of Titans at our Patreon and Read our Comic: https://www.patreon.com/HiJinx
Enjoy our Instagram! https://www.instagram.com/missingworldsmedia/
Why not buy us a Ko-Fi? https://ko-fi.com/Z8Z06NFG
We have a Facebook: https://www.facebook.com/CityOfTitansmmo
And a Twitter: https://twitter.com/CityOfTitansMMO/
And find us on reddit at: https://www.reddit.com/r/cityoftitans/?utm_medium=android_app&utm_source=share