It's summer and the CoT development team continues to diligently work on building Titan City! This update is going to be short on text, but we are sharing some visuals of progress on the game's Downtown district, since we have some new work to report from that area.
We have given some glimpses of work on Downtown earlier this year in our New Year's video posted here. Since you last saw that video, work has continued on Downtown, and like Titan City's Alexandria and Old Bradford districts, we can now report that all of the landmark and mogul buildings in Downtown are constructed, along with most of the architecture in the district. Only partial work on streets and grounds remains for finishing construction of Downtown.
Landmarks and moguls in Victory Beach have also been constructed, with the next landmarks and moguls slated to be built for the game in the North Eastern Research District, Aurora District, and Rhineheart Park District, the remaining districts to be built for launch.
This update we are going to share pictures from Downtown to give you a look at progress completed for this towering district being built for the game!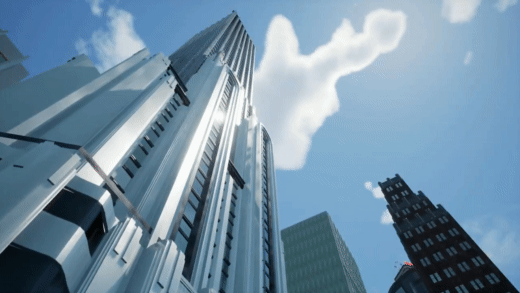 Major's Tower Mogul Skyscraper (above)
Fitzgerald Square neighborhood in Downtown (below)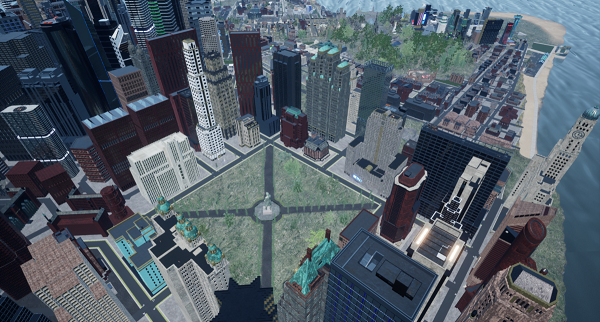 Titan City Stock Exchange (below)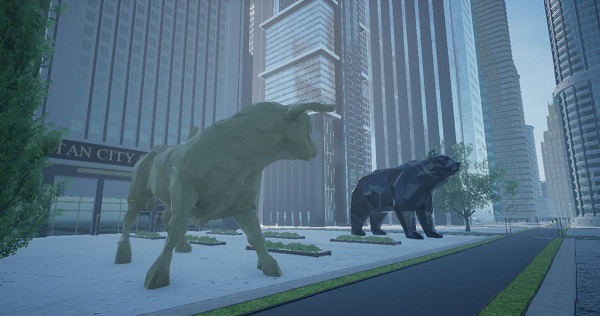 Temperance Fountain, Fitzgerald Square (below)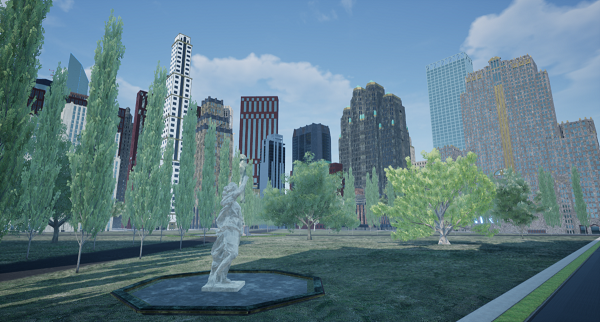 The Orbit Room restaurant in the sky near North Eastern Research District (below)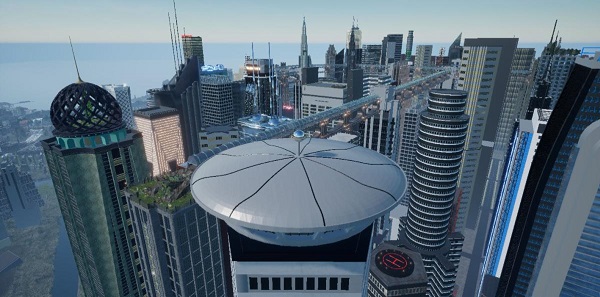 Church Alley Graveyard (below)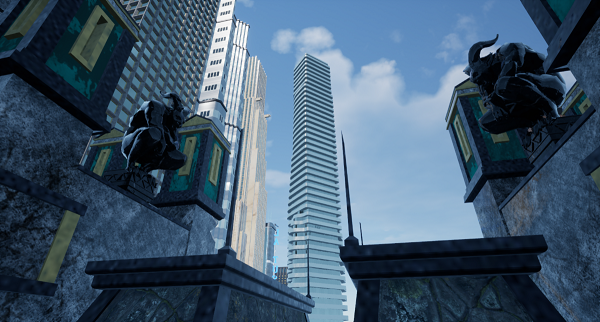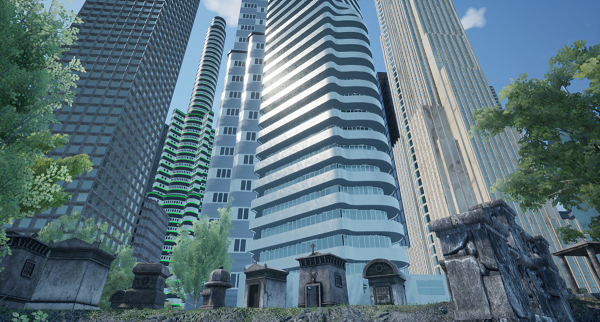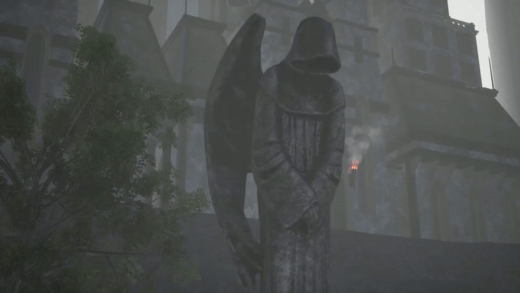 Sur Guery Consulate tropical gardens (below)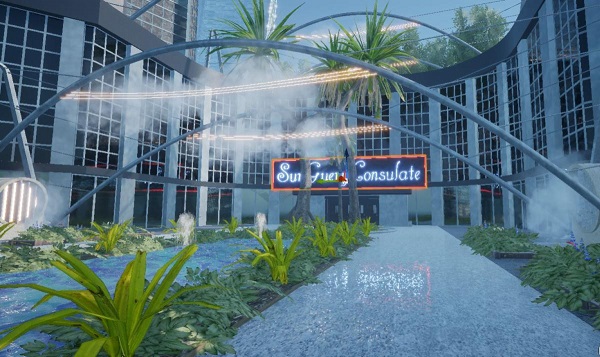 Common Center Construction Site located in Downtown next to the Aurora District (below)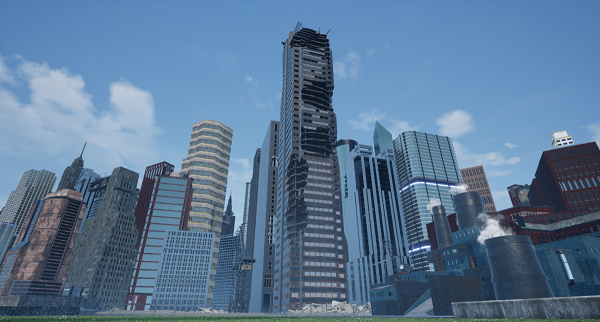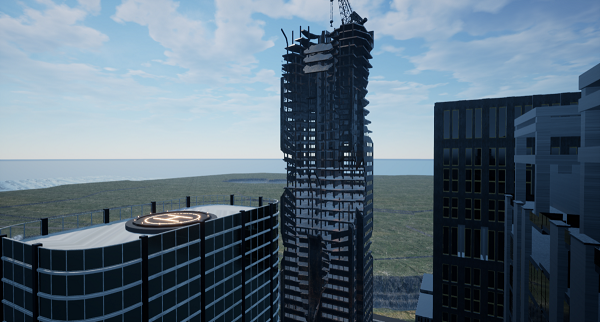 Central Transit Terminal, located in Downtown near Aurora District (below)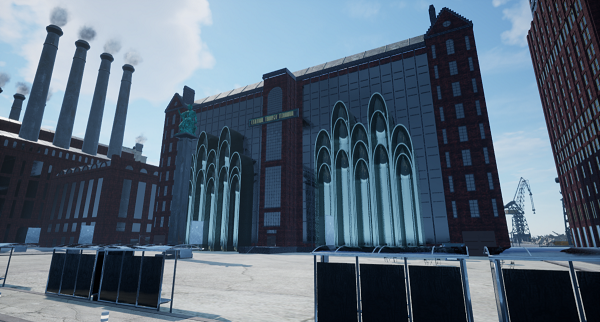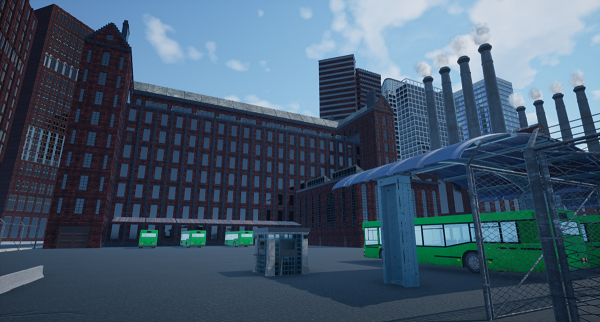 Downtown docks near Aurora district (below)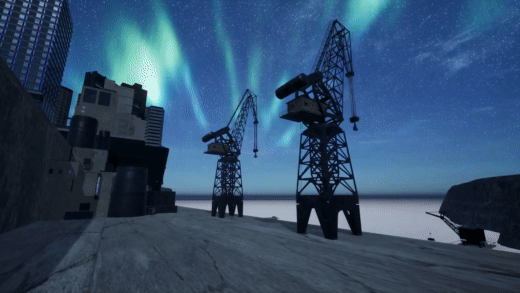 The Liberty Building landmark, the tallest building in Titan City with blimp docking on the rooftop (below)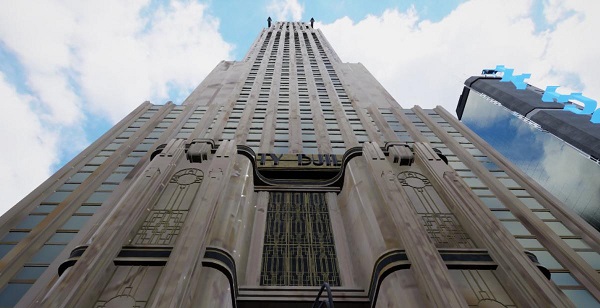 Clubson Garden landmark, an open space small park connected to the public via a sky bridge and frequently visited by the Weird Sisters (below)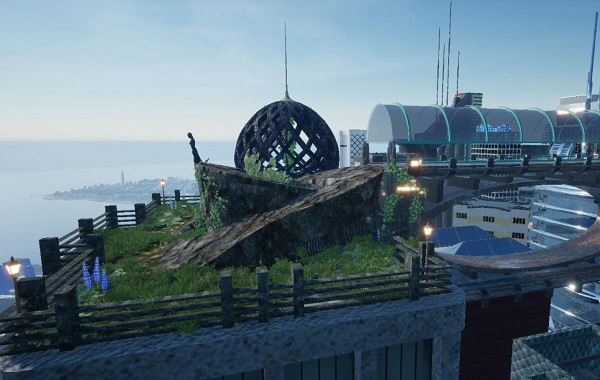 First Bank of Titan City facing into Fitzgerald Square (below)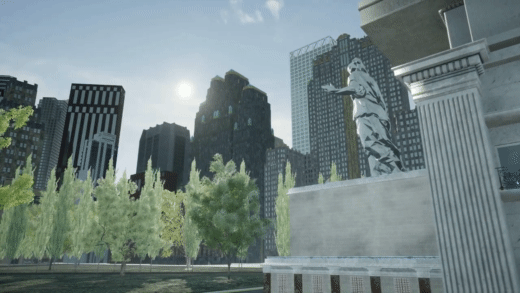 Downtown skyline near Ephesus University, with Monument Plaza mogul at the center with twin Atlas statues at the top (below)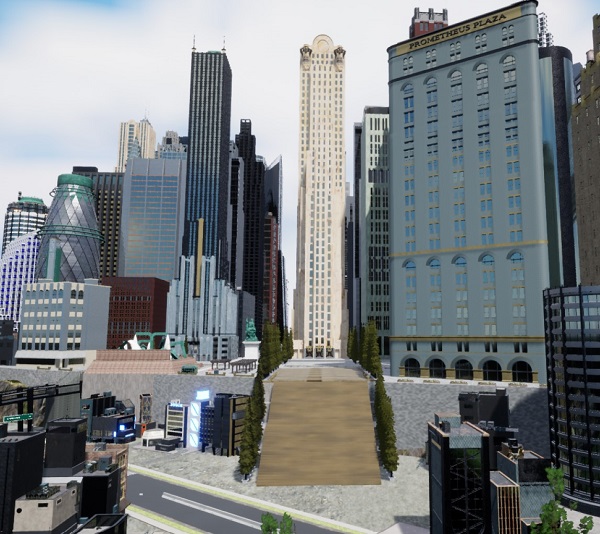 fountains in Downtown near Ephesus University (below)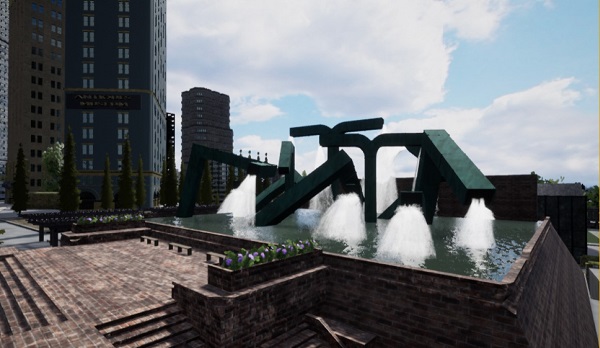 The Simpson Center mogul sky restaurant with views of Old Bradford (below)

The Kelvin Building landmark towering over Fitzgerald Square (below)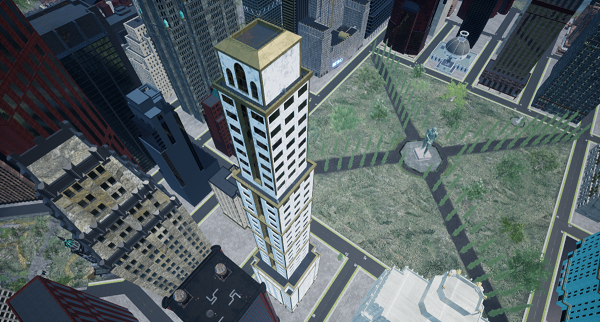 Rooftop entrance of Vander Kirk Bank mogul building (below)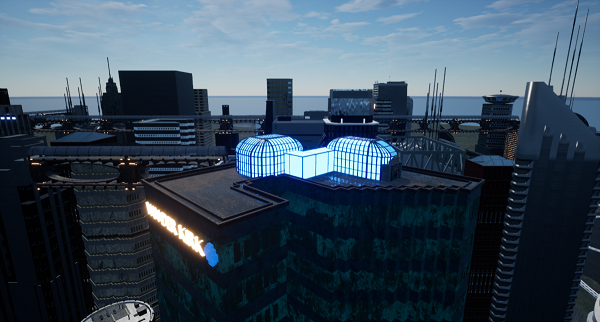 Downtown skyline during snow, viewed from the Hippocrene Tower and Black Star Tower moguls in Old Bradford (below)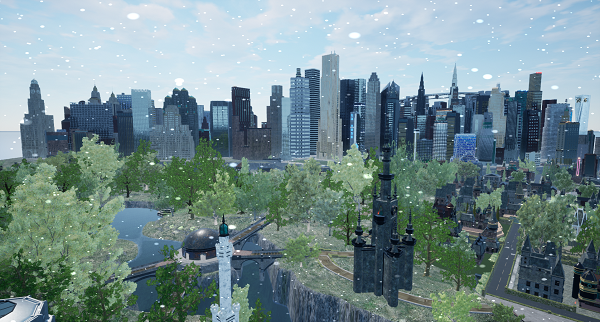 Downtown skyline near Ephesus University at sunrise (below)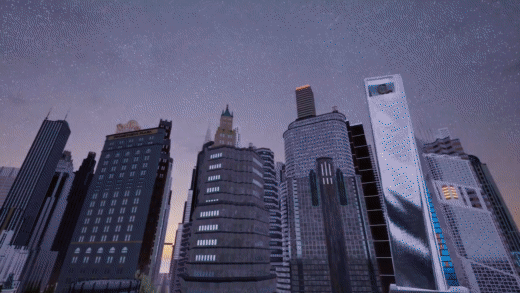 We hope you enjoyed these pictures of Downtown!
In our upcoming monthly roundup email we will be sharing much more detailed information about Downtown history with a complete list of landmarks and moguls to explore more, so look for that email next week!
(If you are a contributor and do not receive our monthly emails, please contact us to make sure we have your correct email address).
Also, Mac users please note - our last patch had a bug for Mac and we asked Mac users to hold off on downloading the patch. That bug is now fixed and Mac users may download the latest patch with improved flight controls and various fixed bugs. Details on the latest patch can be found in our last update.
See you soon for our next update!
Special thanks to all of the environmental artists who built Downtown and made this update possible!
Feel free to discuss this update here: https://cityoftitans.com/forum/discuss-spotlight-downtown
OR on our Discord! : https://discord.gg/w6Tpkp2
Support City of Titans at our Patreon and Read our Comic: https://www.patreon.com/HiJinx
Enjoy our Instagram! https://www.instagram.com/missingworldsmedia/
Why not buy us a Ko-Fi? https://ko-fi.com/Z8Z06NFG
We have a Facebook: https://www.facebook.com/CityOfTitansmmo
And a Twitter: https://twitter.com/CityOfTitansMMO/
And find us on reddit at: https://www.reddit.com/r/cityoftitans/?utm_medium=android_app&utm_source=share