I loved the computer scene from The Incredibles. and it brings to mind a great scene we could run into on a Tyrosine mission.
------------The Threat Matrix-------------------
The player is infiltrating the corporation and runs into a room like the one below.
All he really can see is a black and white bust of himself and a threat level equal to his level. So its not a direct rip off of the Pixar scene.
1) What do you think? Would this be cool enough to include?
2) How difficult would it be to put in the game? And would it be worth putting in?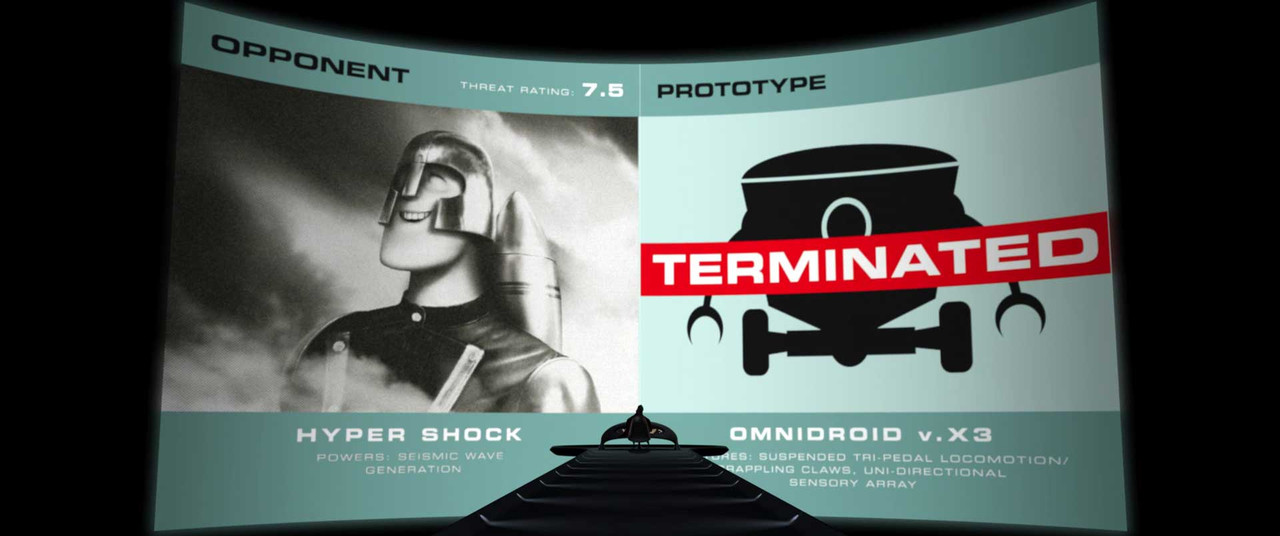 —