In City of Heroes there were some Costume Auras that only manifested while your character was moving. Things like trailing stuff behind you (TRON lightcycle barriers or rainbows), or which brightened/manifested more strongly while your character was in motion (think of flames getting hotter/brighter while running), or which involved cracking pavement when you hit the ground above a certain velocity ... and so on and so forth.
This makes me wonder if we could get away with similar things here in City of Titans, but which have trigger sliders that the Player can control in the Costume Editor.
Basic idea here is that certain effects would require trigger thresholds to be met before activating, and that there would be a slider that allows the Player to choose when the Travel Aura effects "kick in" and how "quickly" the effects will "bloom" into existence once that threshold is met, and the "max effect" level for the Aura.
So let's take an easy example ... making leaves blow around in the wake of a character who is moving at high speed.
This would essentially be a matter of adding particle FX in the wake of the character who is moving above a certain speed.
So first you'd pick the Aura Type ... Leaf Trail.
You'd then have a slider that allows the Player to decide how fast the character needs to be moving before the Aura manifests at all. For the purposes of this notional illustration of the concept, let's say ... 40 mph, so it won't happen unless the character is "bookin' it" somewhere.
You'd have an additional slider to determine how "dense" the trail of particles generated by this Aura would be at the minimum activation speed ... say ... 1 per second, so there's just a few over time, rather than acting like a leafblower aimed at a pile of leaves.
You'd then have an additional slider to determine how "much" the particle generation increases with additional speed above the minimum threshold, so lets say ... +1 leaf particle per +10 mph ... meaning that at higher speeds, there will be only a few extra leaves getting blown around, but not massive quantities of them that bury the streets.
You've now got the (variable!) parameters needed for a whole host of Travel Aura types, where the limits are essentially the creativity of the Players (and the Art Team).
Want to have a Flame Aura that "brightens" and even changes color (because it gets hotter!) when your PC is moving fast? Now you can.
Want to have a Crumble Aura that casts off bits of stone as you move, but which throws off "more bits" when your PC is moving faster? Now you can.
Want to have a Sparkle Aura that sparkles very slowly around you while standing still, but which increases the density (and brightness?) of sparkles around your PC when you're moving faster? Now you can.
Want to have a Color Trailing Aura that changes color depending on how fast you're moving (ROYGBIV?)? Now you can.
I would recommend adding an additional parameter set to each of these Travel Auras so as to allow Players to "key" them to only activate while using specific Travel Powers. That way, you can have a Travel Aura that only appears while Flying but not while Running (and vice-versa), for additional customization control. Simply add an All Travel Modes toggle switch to the UI and you're good.
Want to have flowers grow everywhere you step on the ground, but not manifesting in mid-air while Flying or Jumping or Wall Crawling? Now you can.
Want to have cracked ground appear under your character every time you make a "hard landing" (caused by a massive "delta-v" change in a very short amount of time) from a Super Jump or just simple "falling" from heights? Now you can.
Want to have a trail of leaves blowing behind you in your wake while you Sprint on the ground, but not while Powersliding (on a hoverboard)? Now you can. Heck, you could even do the reverse, if you wanted.
And then for the pièce de résistance ... you could have hearts float upwards from every step you take on the ground, but when you Run faster, there's more of them. Anyone want to see that? Now you can.
Although ... just because you CAN, doesn't mean you SHOULD ...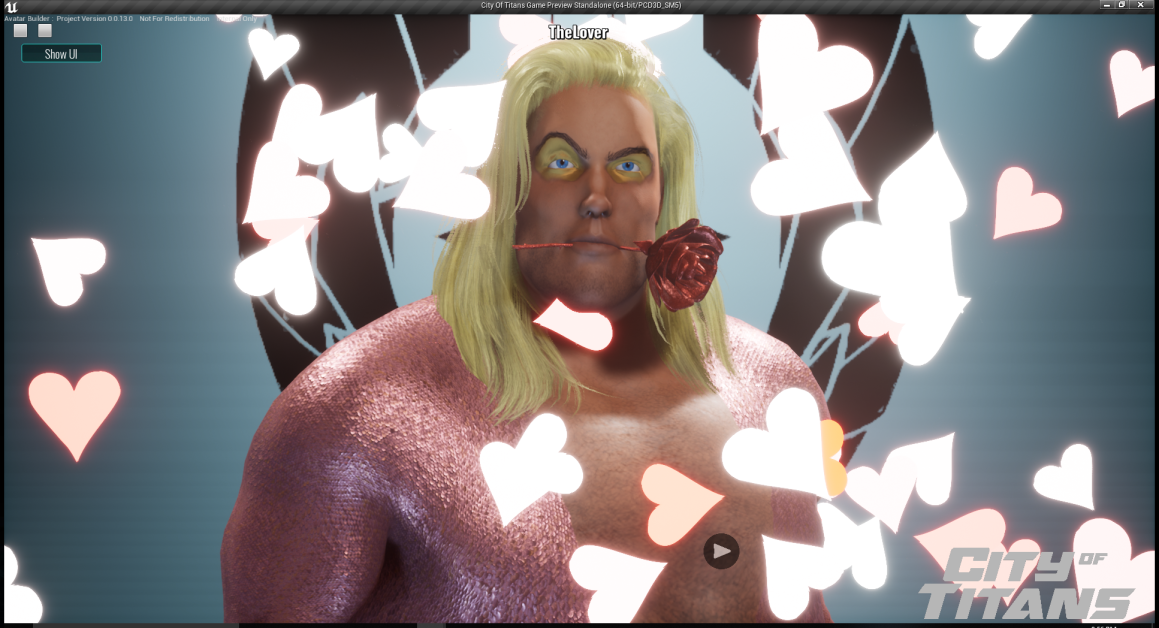 —
Verbogeny is one of many pleasurettes afforded a creatific thinkerizer.