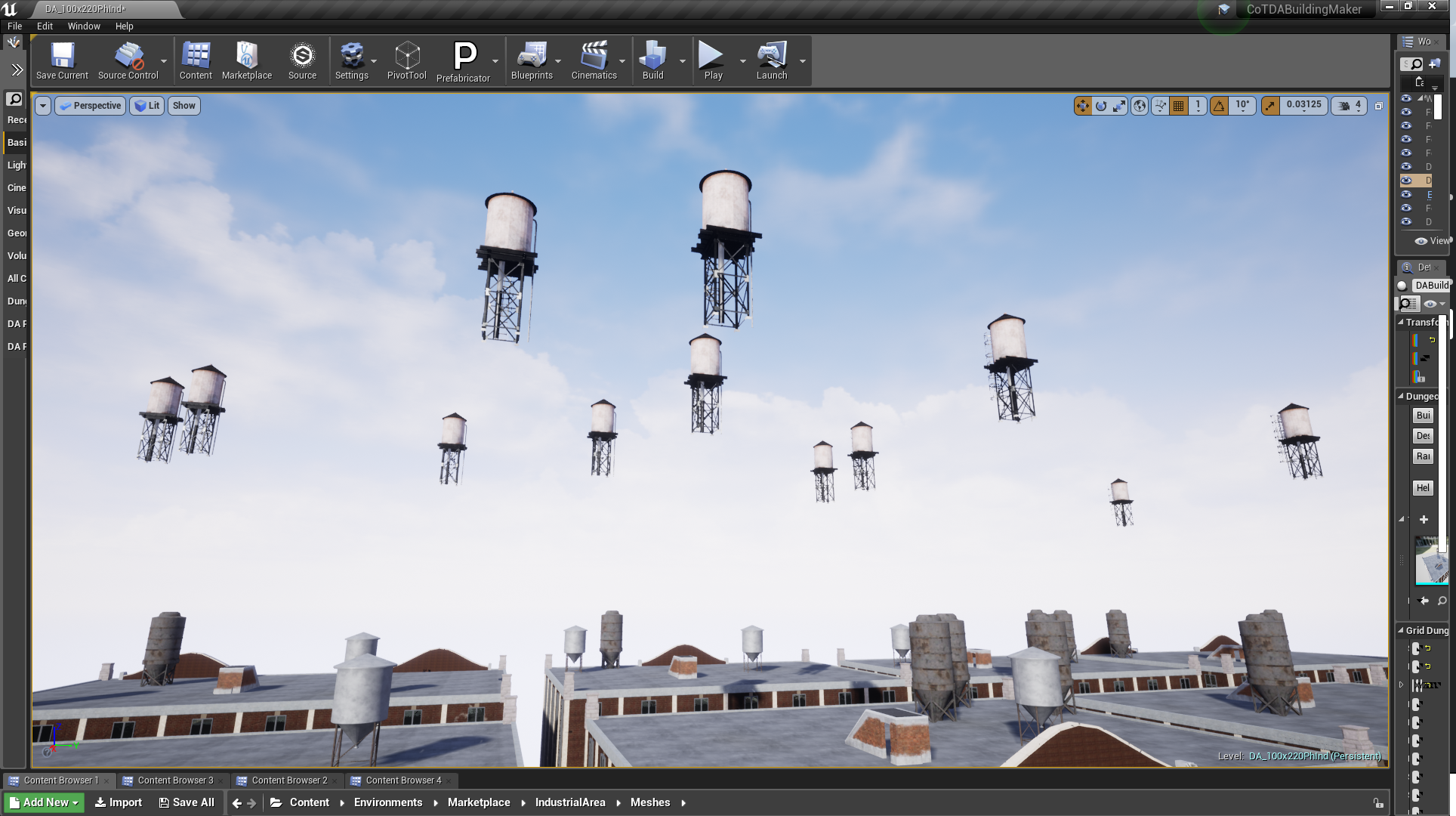 They were beautiful and fierce, those wild watertowers.
Drifting on the wind like dandelion seeds, the watertowers soared south to find mates and avoid the cold winter to come...
Another quick pic from the city Design team, reminding us that things don't always go to plan the first time.
"So more seriously, originally (this is all being done procedurally via Dungeon Architect) the watertowers were being emitted on the ground level and being offset upward to roof level. When I re-arranged things so that they were starting at roof level, I forgot about my offset and...flight of the iron watertowers. I fixed this with some reluctance." - Zack 'ShadowElusive' Singer
Feel free to comment below.
You can Support City of Titans at our Patreon and Read our Comic: https://www.patreon.com/HiJinx
Enjoy our Instagram! https://www.instagram.com/missingworldsmedia/
Why not buy us a Ko-Fi? https://ko-fi.com/Z8Z06NFG
We have a Facebook: https://www.facebook.com/CityOfTitansmmo
And a Twitter: https://twitter.com/CityOfTitansMMO/
—
MWM Editor- Public Relations Team Lead -All Purpose Frog
Wait until you see the... nope, that would ruin the surprise.