A few weeks ago, we announced the Avatar Builder release along with the start of the Second Chance campaign. At the same time, we started our first costume contest. Backers submitted their costumes, and now the PR team and Art team have made their judgements! Keep in mind that the contest was during spooky season, so spooky costumes got extra points. With that, here are the winners!
Grand Prize Winner: Guia de los Muertos, by Anjay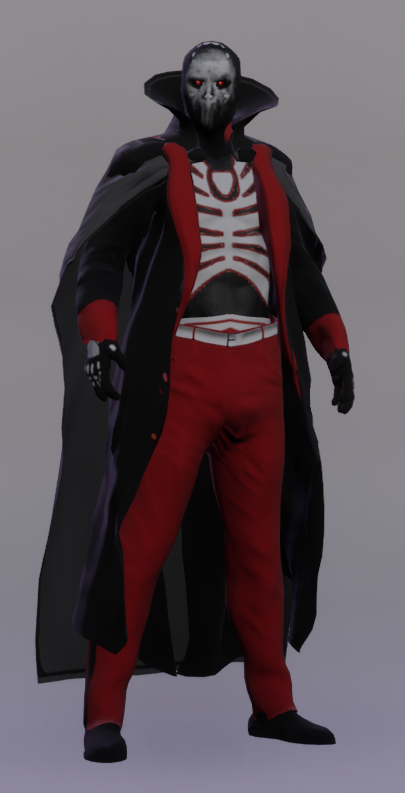 The best part of this costume is the eyes! Along with the Dio de los Muertos theme, this easily won first place for the Halloween Costume Contest!
First Place Winner: Captain Citadel, by Captain Citadel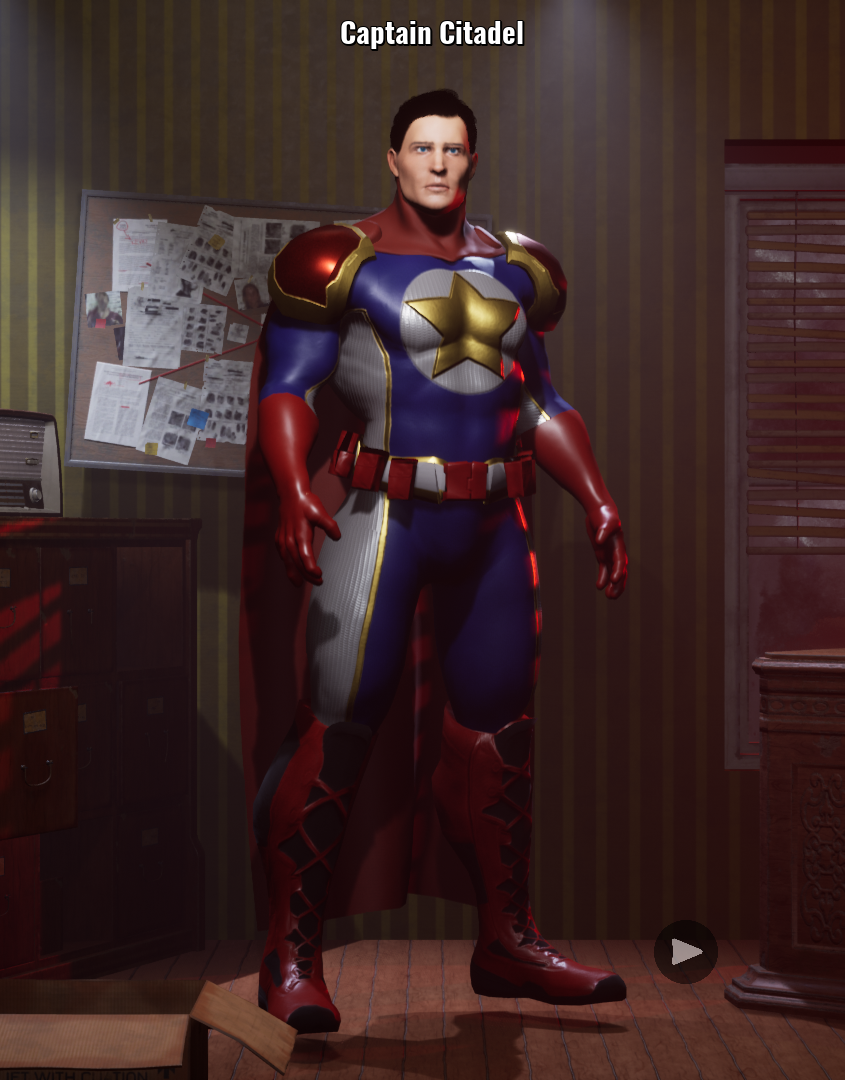 Captain Citadel wins first place with a very traditional hero costume. The excellent use of materials, along with the trim along the legs and metal embellishments make Captain Citadel stand apart from typical spandex suits.
Second Place Winner: Deathdrip, by Pearly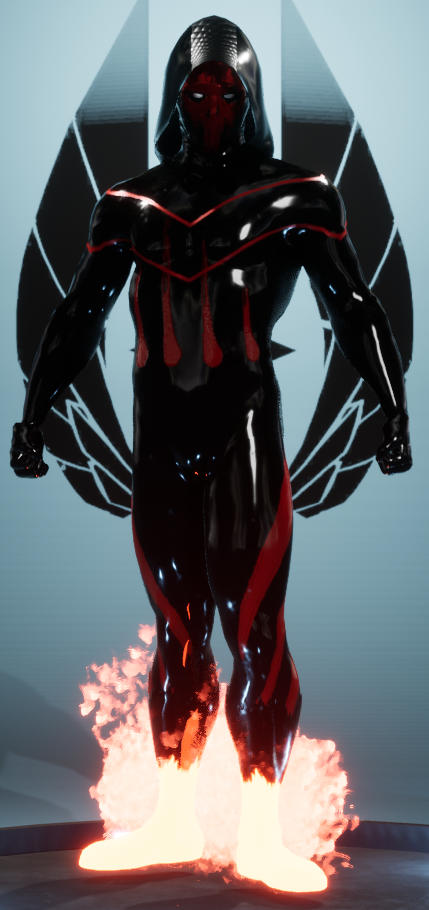 Pearly, who's made a name for himself in costume making, wins a hotly contested second place. Similar to the Grand Prize winner, Deathdrip's eyes are haunting, and the rest of the bloody theme fits the name perfectly. To cap it off, flames at his feet make him look like he'll launch into the sky and disappear into the night.
Third Place Winner: Khorwin, by Pnfirehawk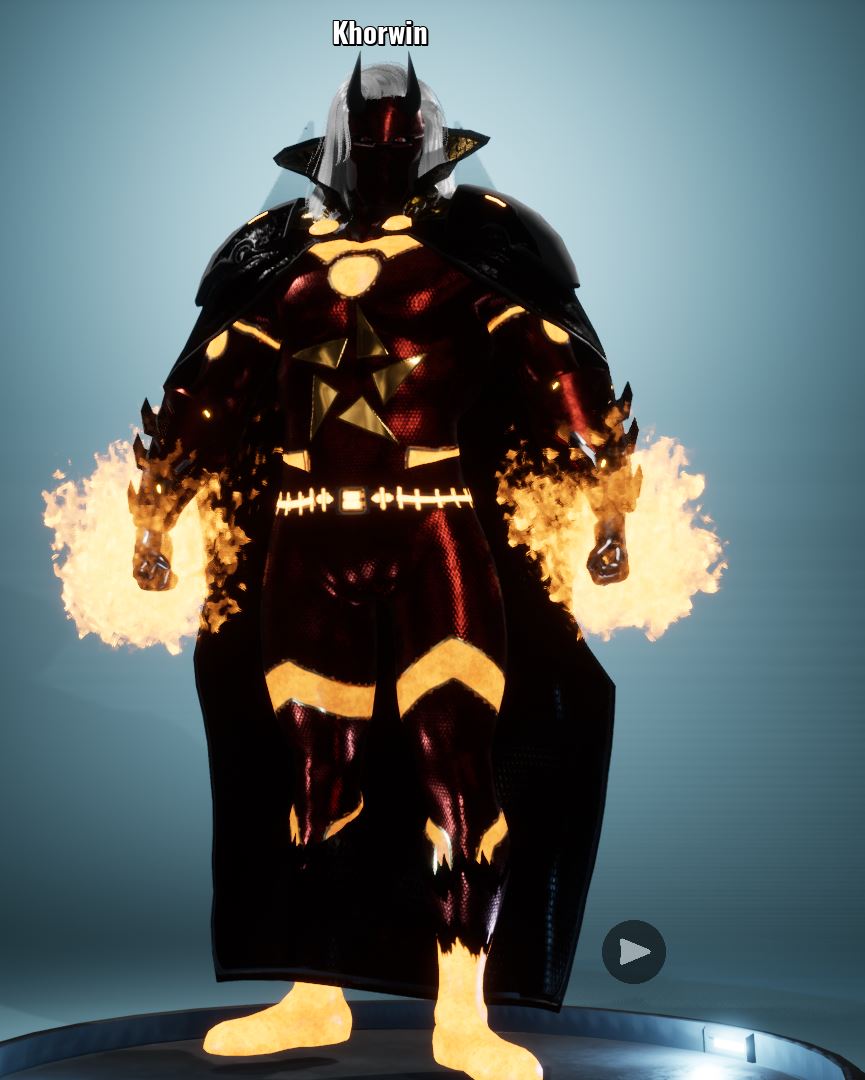 Khorwin secured third place with excellent use of glow, both in Spandex and costume piece. The costume also had a distinctive theme with the horns and spiked gloves. Overall, it's an excellent villain or rogue costume!
Along with those winners, we also wanted to show off some distinctive costume concepts, even if they didn't make the top of the list.
Honorable Mention: Bloody Mary, by Cooltastic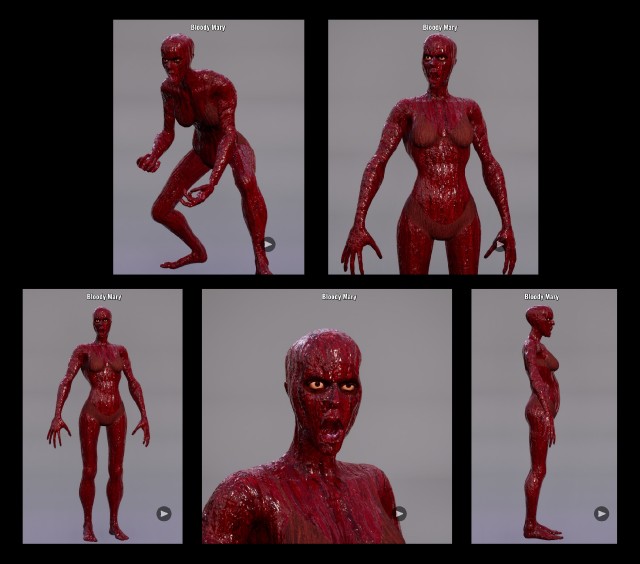 Bloody Mary hit home in the scary category, and demonstrates a bug/exploit that's been great for Tech team to know. If you use the "Android 2" skin option on the female model, it won't apply the texture (known issue), but it will apply the gloss to the skin. Bloody Mary takes this, and makes the dull tree bark skin look like exposed bloody muscle! After this, there's been talk of adding glossy and matte options to skin textures, so she earned her Honorable Mention.
Honorable Mention: Scarecrow, by Nox482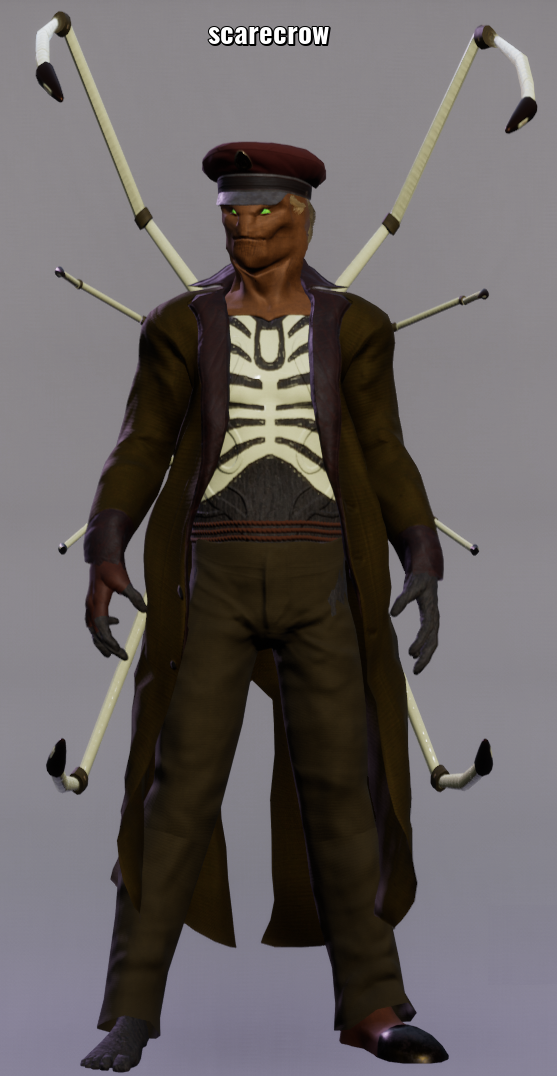 Scarecrow also does well in the scary category, but earned his honorable mention with the use of the Apkallu (fishman) head and an unconventional Material to give a shriveled head result.
These and other costumes you have been cranking out have amazed and impressed by the community and the developers. Thank you so much for your support! Fly Free!
Support City of Titans at our Patreon and Read our Comic: https://www.patreon.com/HiJinx
Enjoy our Instagram! https://www.instagram.com/missingworldsmedia/
Why not buy us a Ko-Fi? https://ko-fi.com/Z8Z06NFG
We have a Facebook: https://www.facebook.com/CityOfTitansmmo
And a Twitter: https://twitter.com/CityOfTitansMMO/
Feel free to discuss this update here: https://cityoftitans.com/forum/discuss-first-costume-contest-0
OR on our new public Discord! : https://discord.gg/7kVfsju