This week we get a quick peek behind the scenes from Nathan Purkiss of our city building team.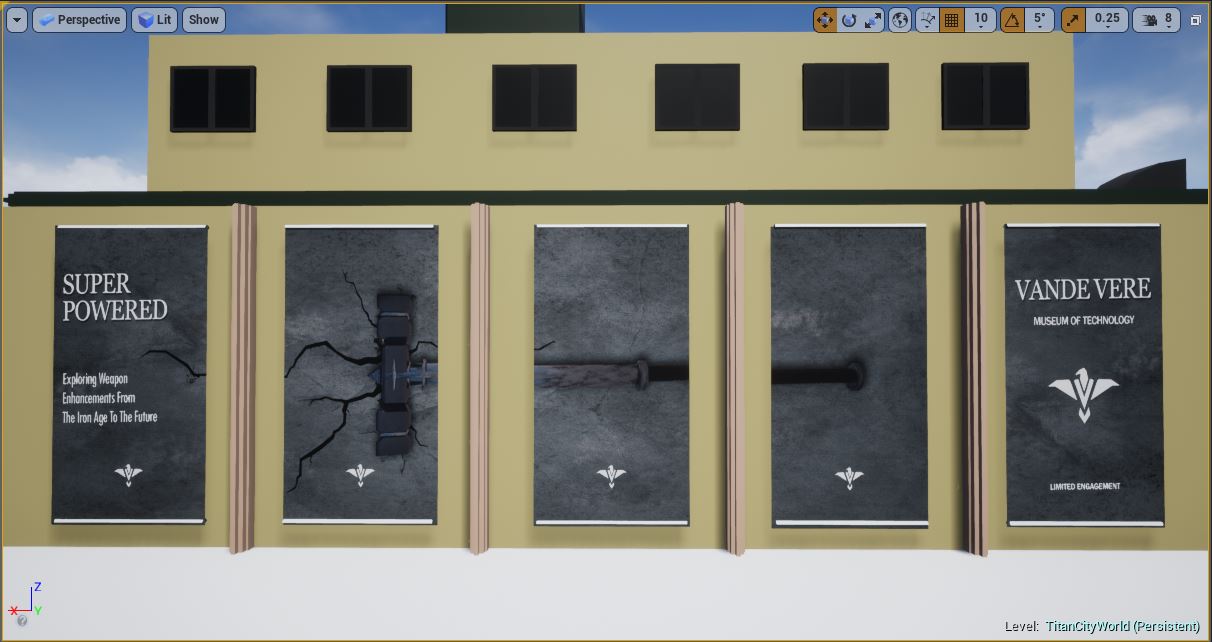 Over the last couple of weeks, the City Structure team has been testing landmarks and moguls inside the game environment, and adding finishing touches. Small fixes are being made for scaling of doors, stairways and other minor adjustments, along with projections of banners and art on surfaces that are to be added features of the models in the game.
Also, if you haven't seen it already, check out Darnstrongs latest vid featuring… capes!
Please feel free to comment below. And you can support City of Titans by visiting one of these links:
Become a Patreon and Read our Comic: https://www.patreon.com/HiJinx
Enjoy our Instagram! https://www.instagram.com/missingworldsmedia/
Why not buy us a Ko-Fi? https://ko-fi.com/Z8Z06NFG
We have a Facebook: https://www.facebook.com/CityOfTitansmmo
And a Twitter: https://twitter.com/CityOfTitansMMO/
—
All Purpose Frog
Wait until you see the... nope, that would ruin the surprise.