In the discussion about the power bar, I noticed that some of the feedback was a bit more low-level, so I thought to roll with that and ask, what style of UI do you like?
Are you more in favor of a translucent Glassy style, with nearly transparent backdrops to the UI elements, such as seen in this example?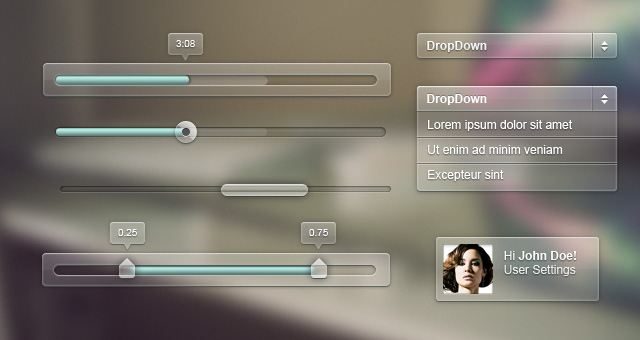 Is a more opaque Glassy style more in line with your desires?
Or even a completely Glass setup?
Do you prefer a sharper, more brushed metalic look, such as found here?
Or a dark, glossy look, such as here?
Something like a more traditional MMORPG?
Perhaps a future-tech look?
This is not about picking one or the other, but feedback, to see what people are thinking. UI technology has progressed a great deal, but many MMOs still use the same basic UI style approach from Ultima Online and Everquest.
(shoutout to one of our artists, who has done UI work before and helped develop this list)
—
Technical Director
Read enough Facebook and you have to make Sanity Checks. I guess FB is the Great Old One of the interent these days... - Beamrider