Two weeks ago we proudly announced the opening of the Missing Worlds Media Webstore,the beginning of our Second Chance campaign, and the release of our prototype Avatar Builder to backers, old and new. The response we have received in that short amount of time has been incredible, and we'd like to take a few moments to share some of the results with you, discuss how the money will work, answer some questions, and explain how to use Paypal for those who can't use Stripe.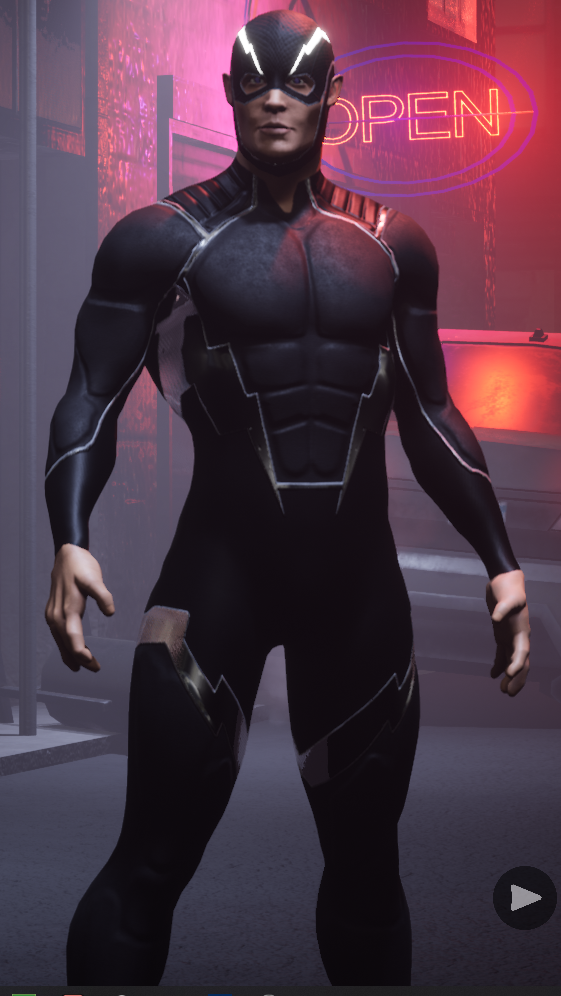 First, however, if you are an original Kickstarter Backer and you haven't yet created your account to claim your rewards, or if you are becoming a backer for the first time, you can find the information you need at this link:
In the last two weeks, we've seen 457 new backers sign up and offer their support for the development of City of Titans. In addition to 95 reward upgrades purchased by our original backers, the Second Campaign has brought in approximately 49,700 dollars. Thanks to this new round of funding, we will be able to achieve several important goals in development.
The first thing to understand is that, to be safe, we're currently setting aside half of what comes in for taxes and other assorted administrative fees - CPAs for the taxes, trademark publishing, rainy day fund, etc. While it's unlikely we'll owe that much, being deficit at the end of the year is not a situation to play games with. So the funding goals listed below start after those deductions.
$10,000: This level of funding allows us to pay the fees and charges necessary to continue developing the game. This includes server costs, licensing fees, and other mandatory costs associated with development.
$10,000-$20,000: With this amount of funding, we were planning to engage the services of a dedicated costume artist for up to 10 weeks. We managed to be more efficient than we thought, and have both a costume artist and a coder on a more permanent basis than before. You should see the results in the first patch for the standalone fairly shortly - we're working on bringing the missing female patterns into the game.
$20,000-$30,000: At this level we'll be able to bring in a dedicated landscape artist for up to 10 weeks. Like the costume artist above, this is a tricky skill set that will help us accelerate our existing work.
$30,000-$40,000: Funding at this level will enable us to upgrade development software and hardware.
$40,000+: At this level and beyond, we'll be able to do more of the above. We'll be able to bring in more specialist developers, add more system capability, and be able to do more of the things that will enhance the work that we've already accomplished.
Also, a recent upgrade to the Webstore is the announcement by Stripe that, starting November 7, they will begin accepting Google Pay. Not only will this open a new avenue for backers, but by linking your Paypal account, you will be able to use Paypal on the webstore at last.You can add PayPal to Google Pay through the Google Pay app, pay.google.com, or through the PayPal app.
To add though the Google Pay app, sign in to Google Pay and tap Payment at the bottom of the page, then tap + Payment Method.
You can also go to https://pay.google.com/ which will give you an option to 'add payment method' at the bottom of the page.
To add through the PayPal app, tap the Settings gear icon, then Google Pay, then Set it Up.
For more information on how to do that, follow this link. https://www.paypal.com/us/webapps/mpp/google-pay-paypal
and some additional information can be found here: https://cityoftitans.com/forum/adding-paypal-your-google-pay-account
One of the first things we asked of our backers was that they report any bugs they might have found in the Avatar Builder. The challenge was accepted, and the BUGLIST pages on our forums filled up with suggestions very quickly. Based on that feedback, we've been able to address several issues and improvements will be coming around to backers in the near future.
Also, we asked our backers to test the limits of the Avatar Builder. The results speak for themselves: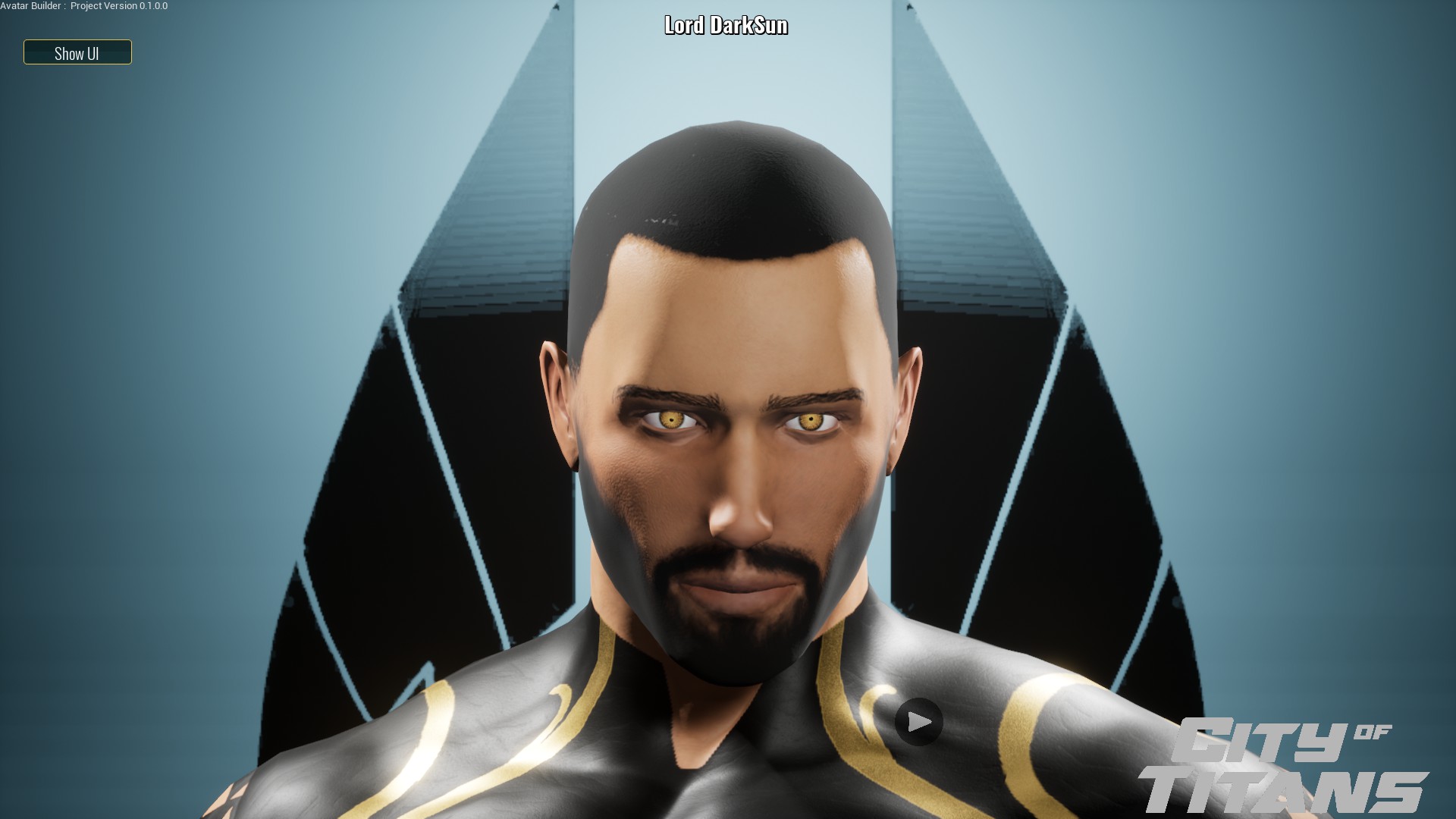 Credit: Arnaud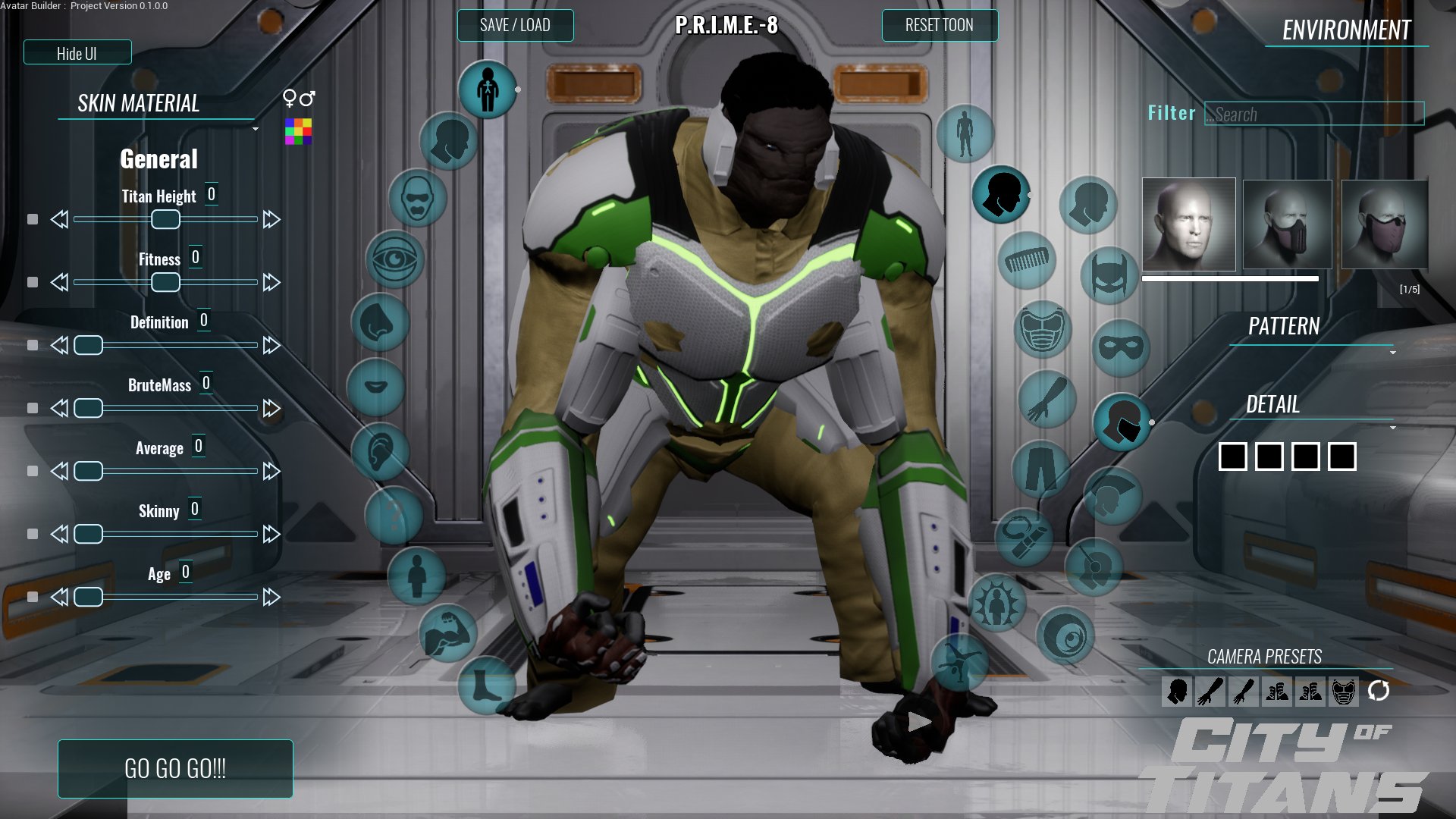 credit:Karnaj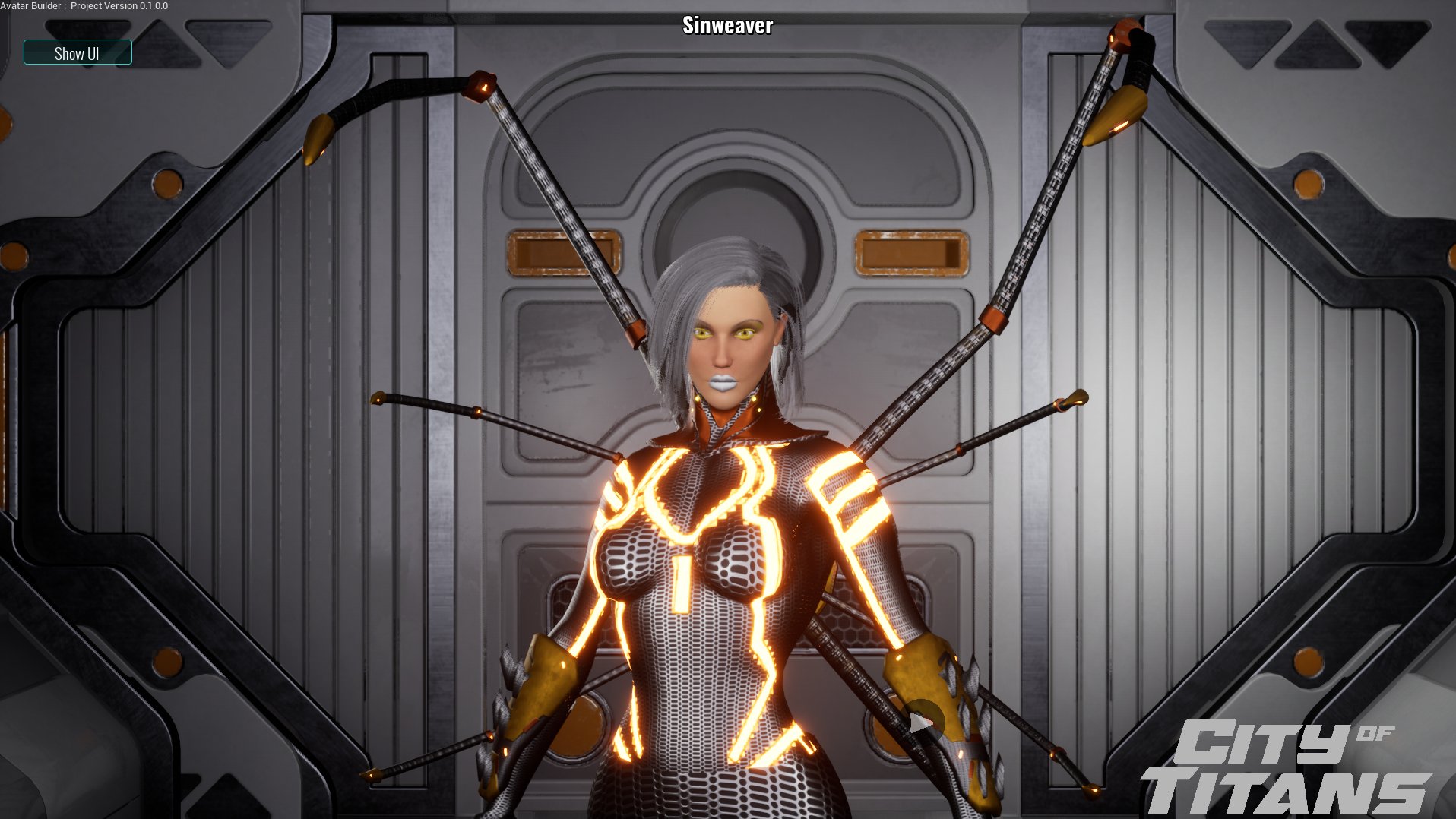 credit:RickmanUK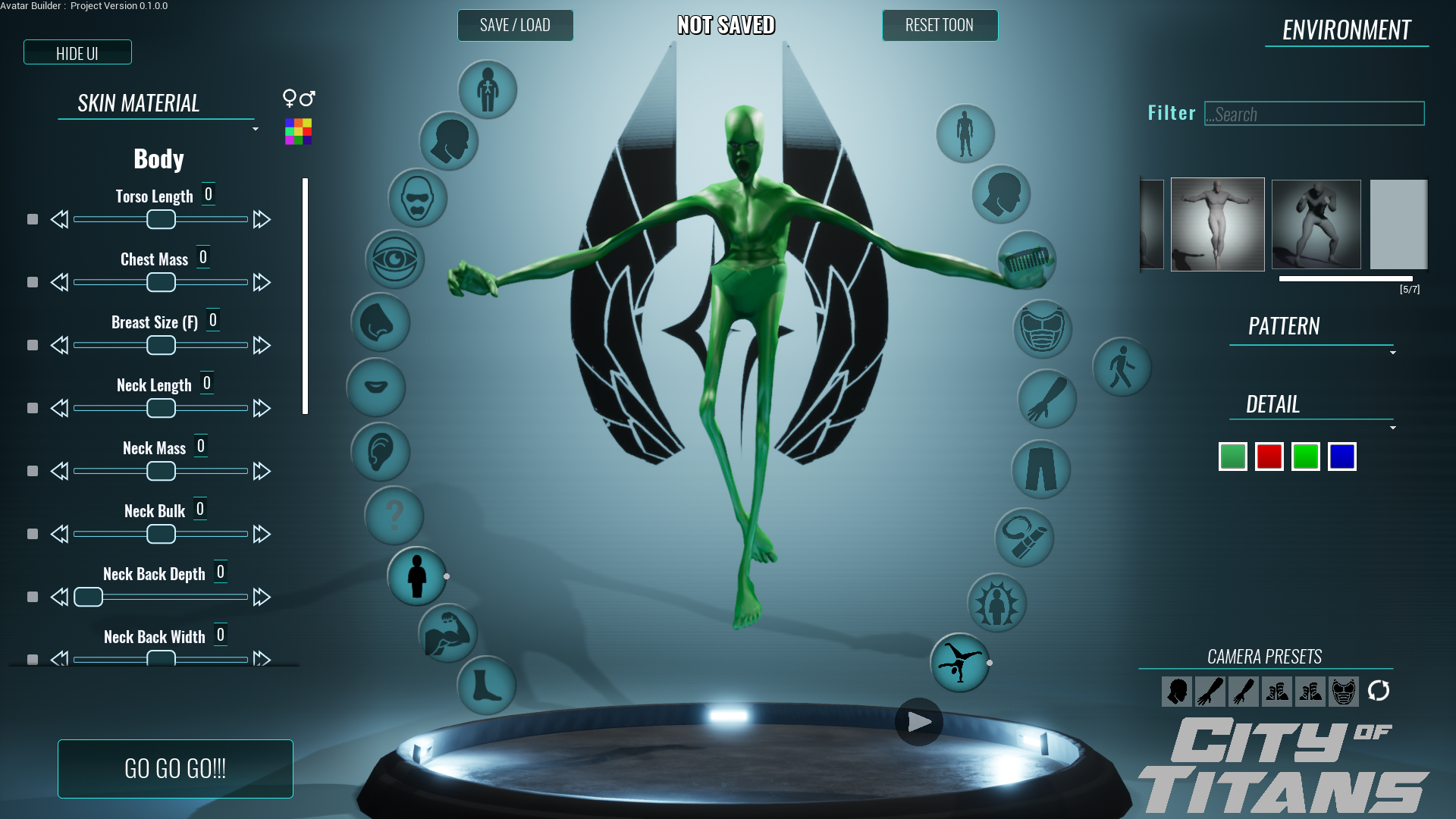 Credit: CALVIOUS
We cannot thank all of our backers enough, new and old. It is because of you that we are able to continue bringing Titan City to life. As a reward, everyone who has become a backer at the $5 level or above, can claim free PDF copies of the first two ashcan issues and the first full issue of our Patreon supported webcomic, Hijinx created by Tom 'Kid Dynamo" Stillwell, Dave Van Domelen, and Dale "Black Gold" Yaddow. If you are a backer, you can sign into the webstore and claim those today!
If you are an original Kickstarter backer and you have not created your account and claimed your rewards, or if you wish to become a new backer, you can find all the information you need HERE.
Support City of Titans at our Patreon and Read our Comic: https://www.patreon.com/HiJinx
Enjoy our Instagram! https://www.instagram.com/missingworldsmedia/
Why not buy us a Ko-Fi? https://ko-fi.com/Z8Z06NFG
We have a Facebook: https://www.facebook.com/CityOfTitansmmo
And a Twitter: https://twitter.com/CityOfTitansMMO/
Feel free to discuss this update here:https://cityoftitans.com/forum/discuss-second-chance-two-weeks
OR on our new public Discord! : https://discord.gg/7kVfsju