Most of our recent updates have focused on Chargen, our CoT character creator that we will be sharing more progress on in upcoming weeks. This update we wanted to take a pause and share other work that has made important progress along the way. Landmark and Mogul buildings are special architecture being designed as part of the Titan City story, and this week we want to share a snapshot of progress being made on both.
Landmarks:
Landmarks are key architectural locations for lots of action that will be happening in the game. Buildings like City Hall, Pharos Fire Station, Museum Row, Ephesus University, Thunderbolt dive bar, and others are hot spots for fighting crime, solving missions and environments for character role play.
Moguls:
Moguls are environments that will also be action spots, but of a different kind. They were a feature of our first Kickstarter, and we know that many of you have a great interest in them. Like Landmarks, Moguls will tell part of Titan City's unique story because the design and narrative for each Mogul is developed with player input. We have reached out to Mogul contributors in the past and plan to contact them individually again for updates on progress of each Mogul as the city is developed.
Schedule for designing Landmarks and Moguls:
Up to now, our development team has accomplished more work on Landmarks because the early game environment needed them. Part of the game play will be about participating in missions and many of the starting points for much of the game will take place at Landmarks. For example, Alexandria, the first neighborhood planned for launch, is filled with Landmarks but has only two Moguls. Now that our developers are moving on to building architecture in Old Bradford and other parts of Titan City where more of the Moguls are located, we plan to ramp-up development of Moguls.
Progress Update:
Below is a snapshot of some of the work that's been done that we hope all will enjoy. If you are a Mogul contributor, we remain 100% committed to building Moguls, but please understand that because of their complexity, they will take time to complete. Please also make sure we have your current email, and we hope the built Moguls below give some sense of the work that will be coming for other Moguls in the future.
We are very excited watching our landmark and Mogul architecture concepts evolve into the game infrastructure and we look forward to much more progress in 2019!
City Hall (Landmark):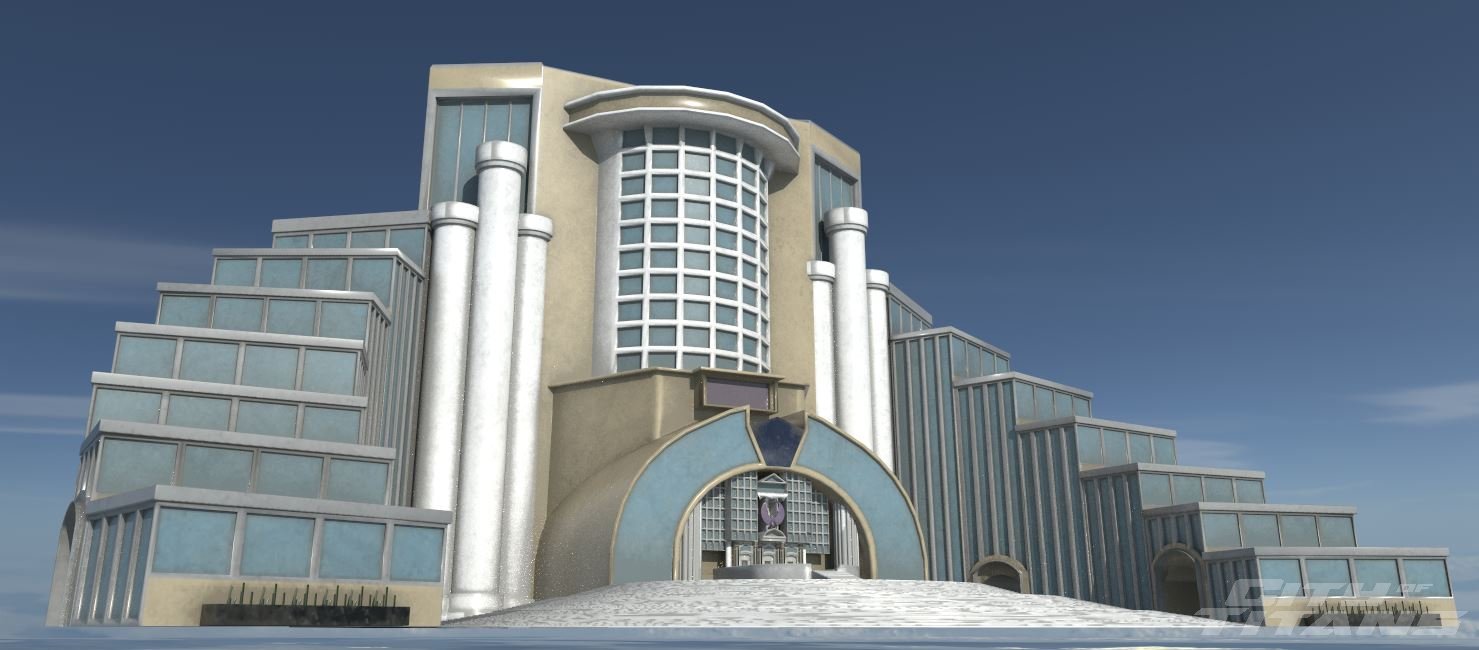 It's the place where heroes gather, raise torches, and learn about urgent missions to save the City! This modern building will be a center for much of the meeting and activity in Titan City.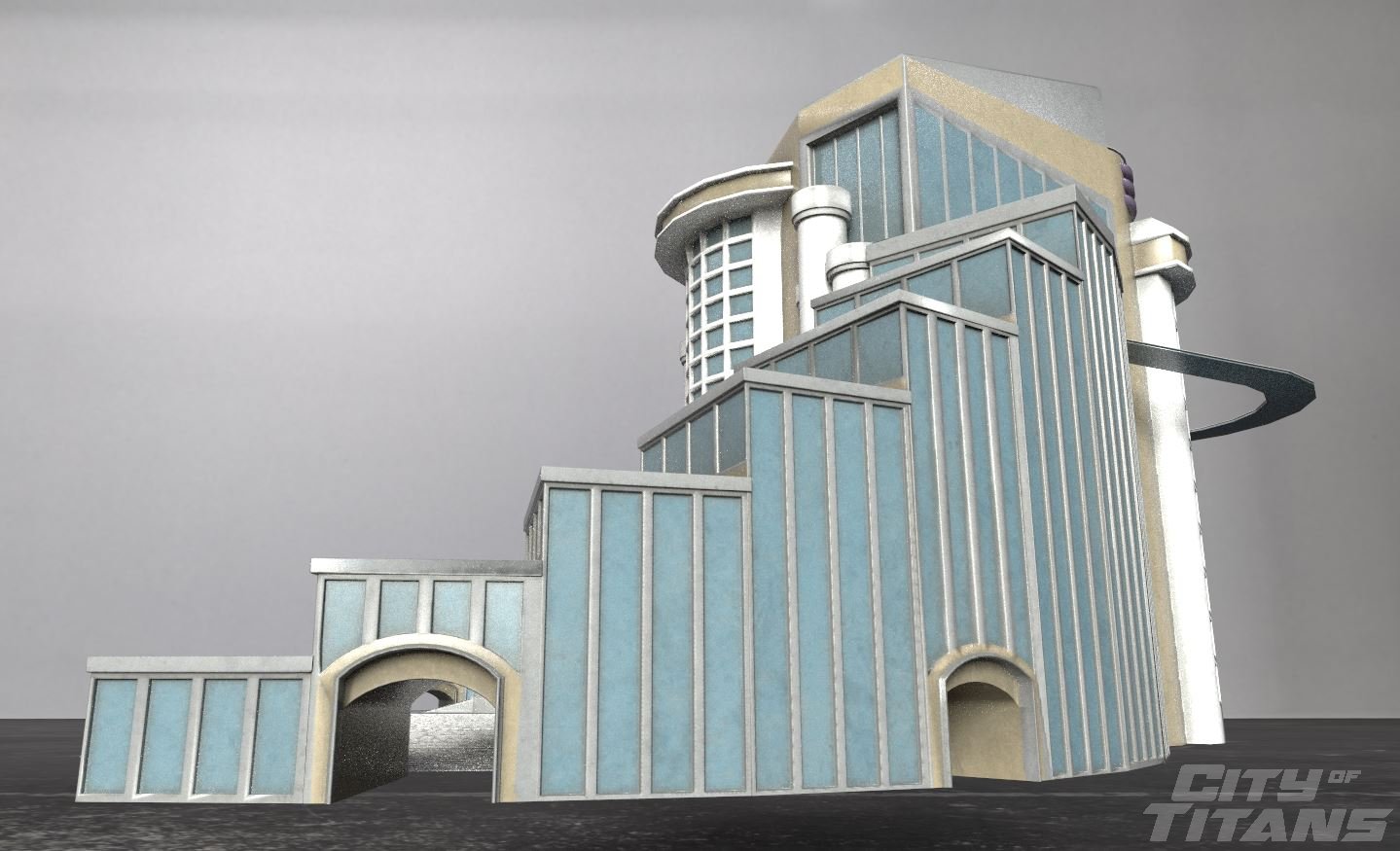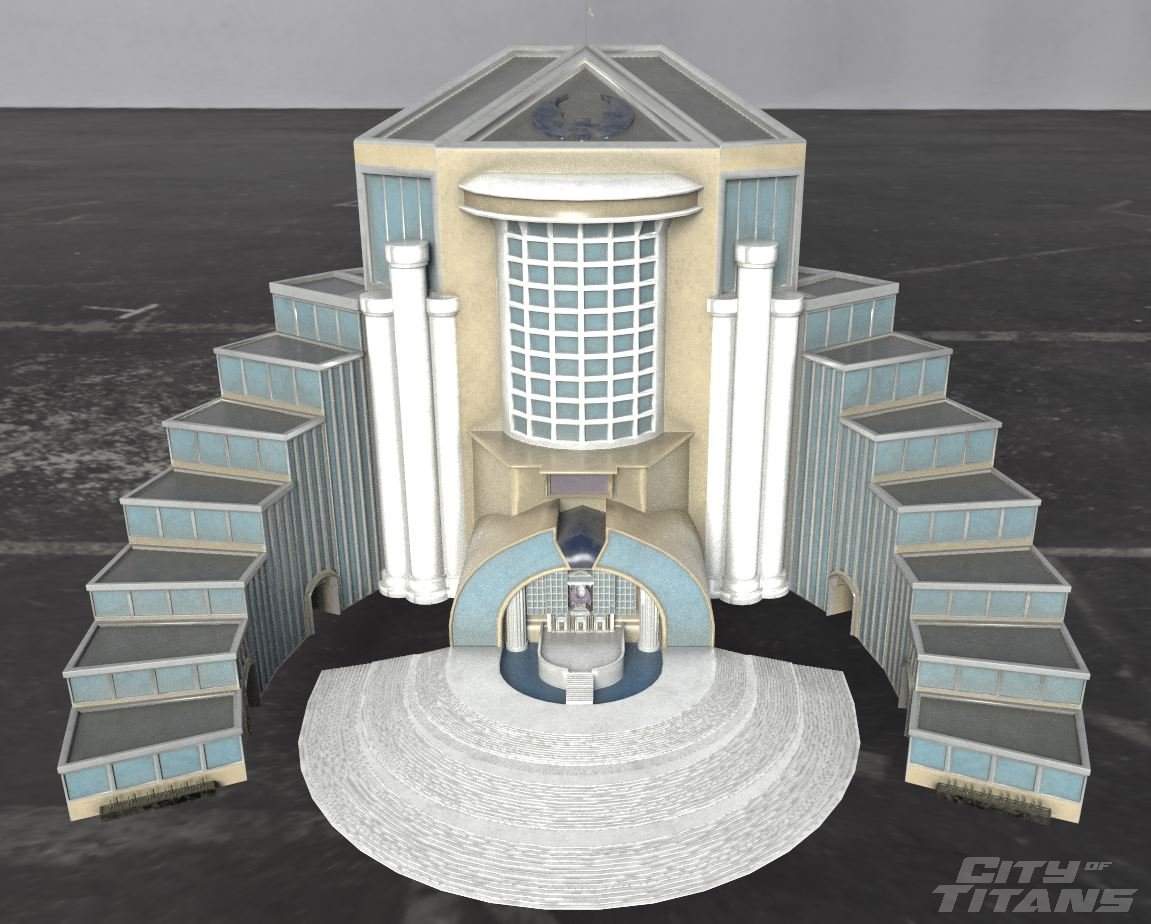 Old City Hall - Titan City Museum (Landmark):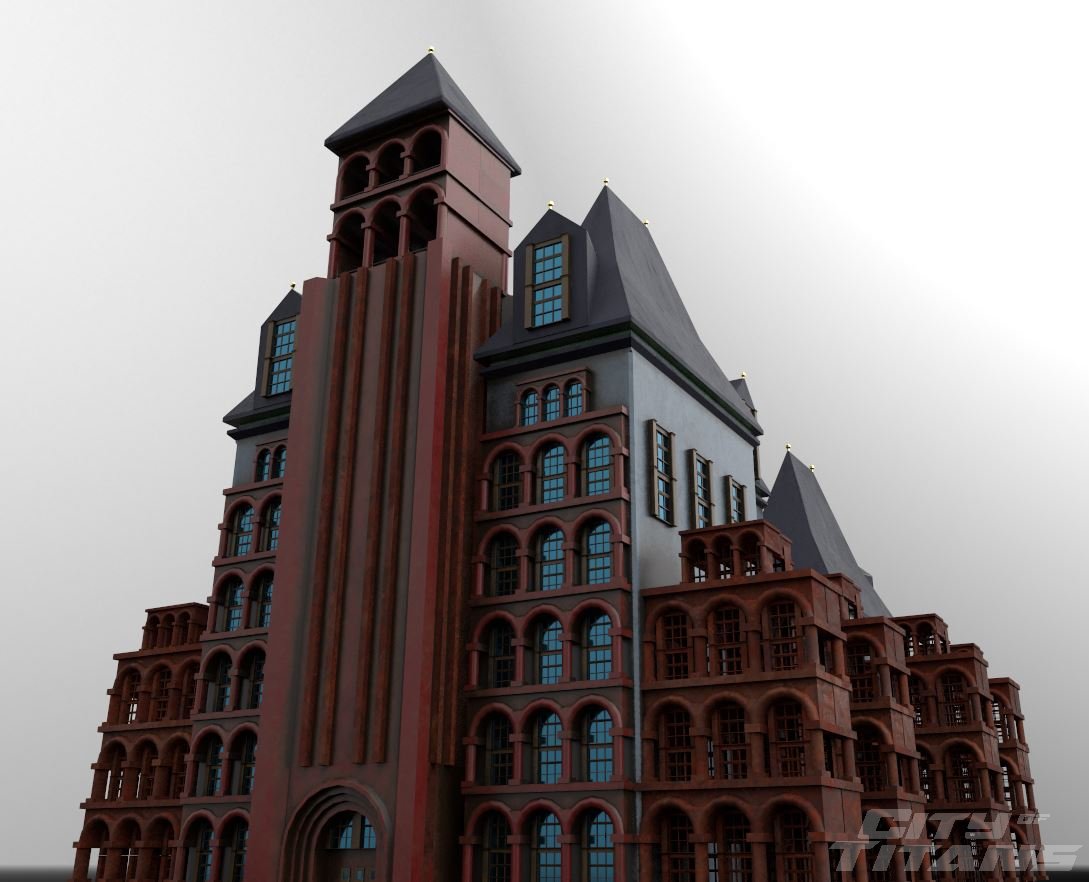 Established after the Great Fire of 1908, this old Romanesque building still functions as Titan City Museum. It is a great meeting place with high towers and courtyards for players to prepare to do battle in the City!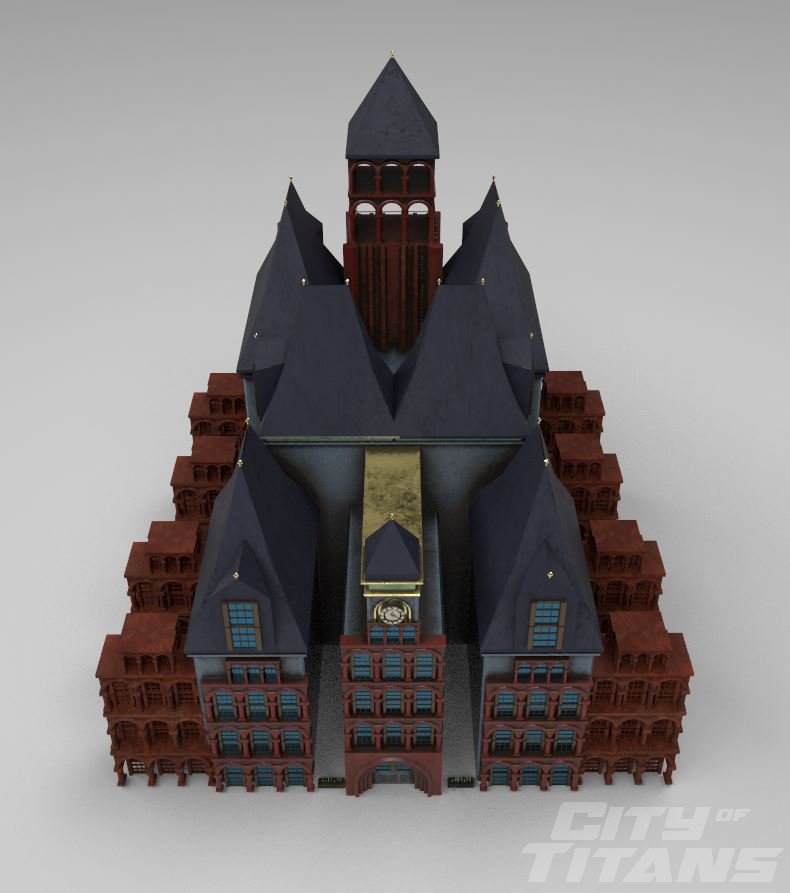 The Labyrinth Natural History Museum (Mogul):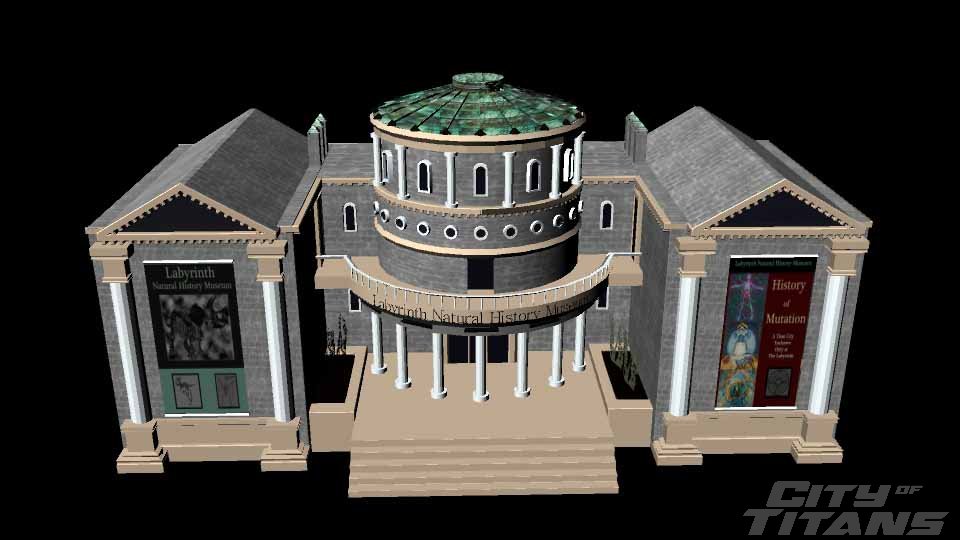 Labyrinth is one of Alexandria's two mogul buildings, this one placed in Museum Row. The Labyrinth is a dusty Museum of paleontology and unique exhibits on natural history - Dino bone displays, fossils, fountains, historic gas lamps and moody lighting make this Titan City gem a must see!
The Nguyen Museum of Modern Art (Landmark):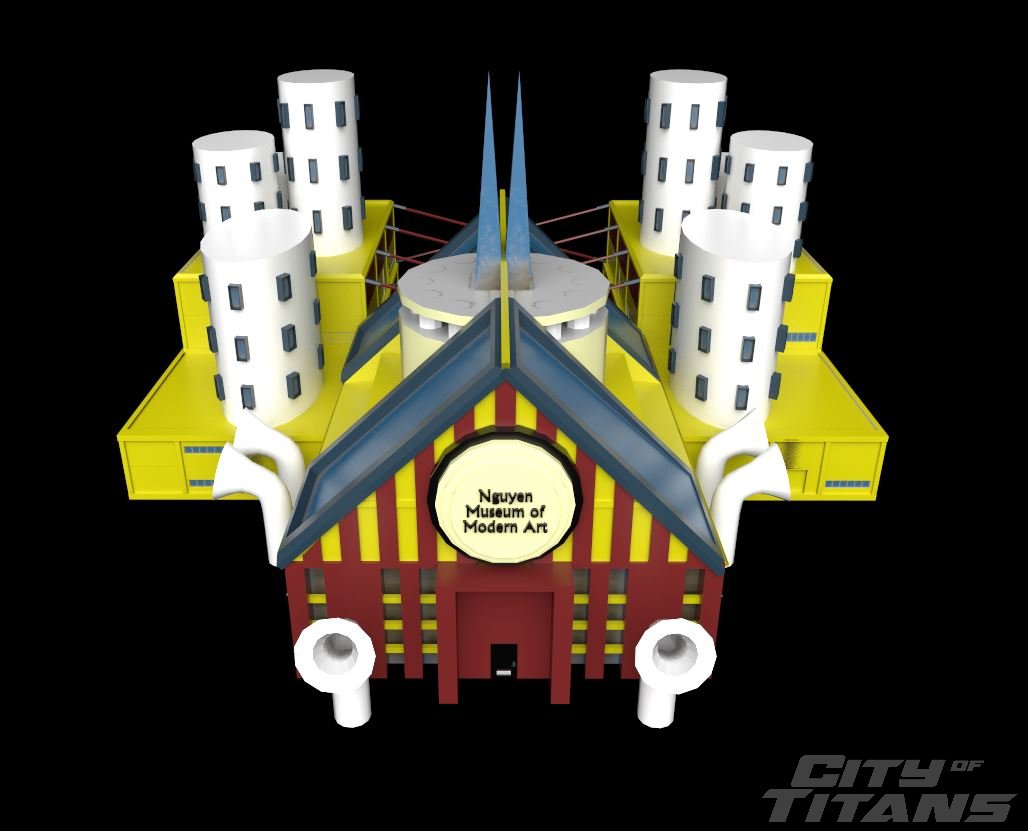 Built in 1998 shortly after Hurricane Atlas, the Nguyen Museum of Modern Art is a large and flashy art gallery, built in a colourful post-modern style. It was intended to both commemorate the hurricane event, but also show that Titan City will survive in bold colours and ambitious architecture. It has also been known to survive the occasional testing of ranged super powers on it's highly durable, but not always well received exterior!
Ephesus University Clocktower Building (Landmark):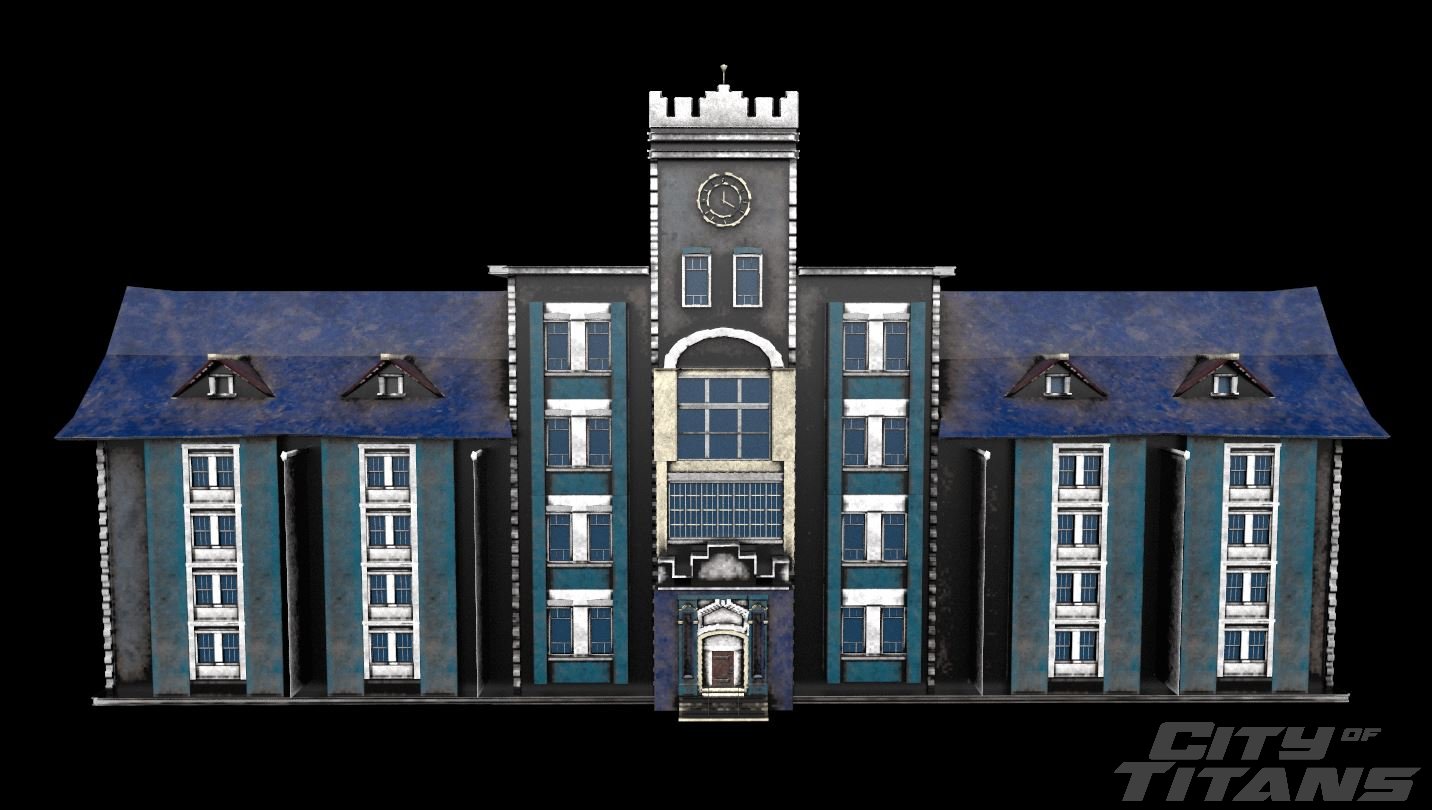 The exterior is an attempt to capture the Gothic style of older nearby universities along the east coast. Constructed as part of the rebuilt campus, it is only slightly younger than the venerable Clark Hall, having been mostly completed in 1916, although some of the finishing touches were delayed by the Great War. During Hurricane Atlas, pretty much all the glass in the structure, including the clock faces, was damaged or outright blown out. It looks much better now that it's been restored!
Ephesus University Clark Hall (Landmark):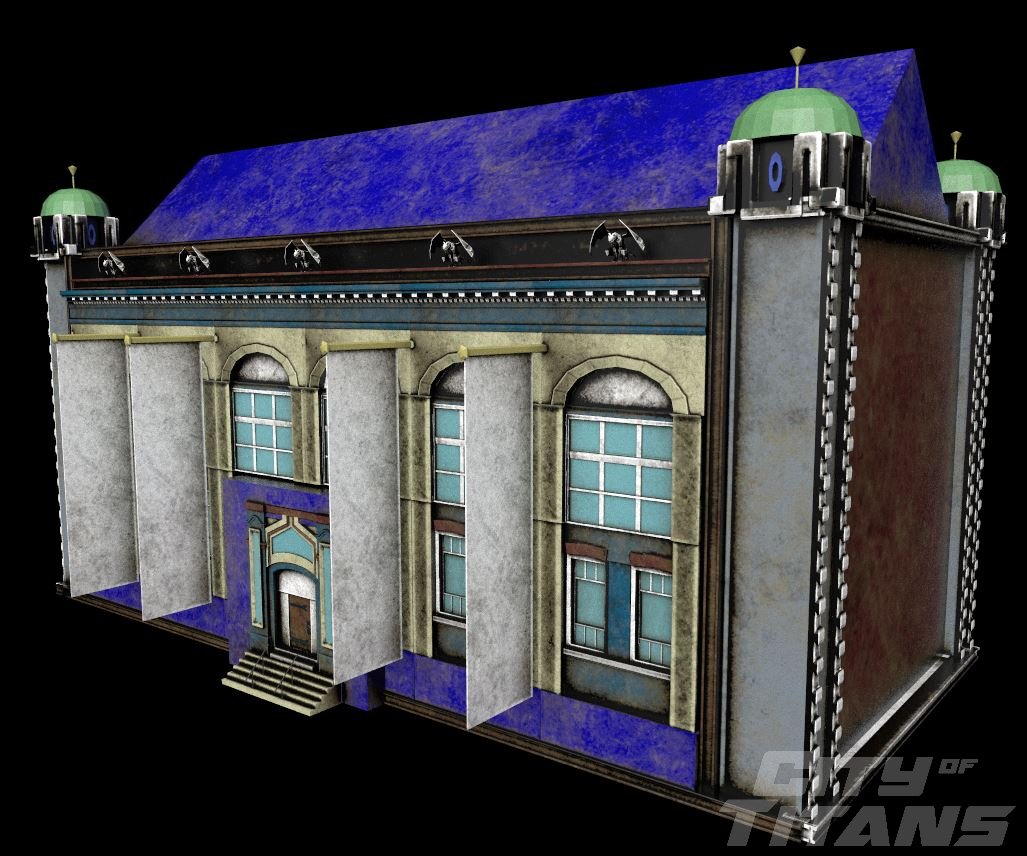 With its' many Gargoyles, it's a popular place on campus for heroes to perch and brood!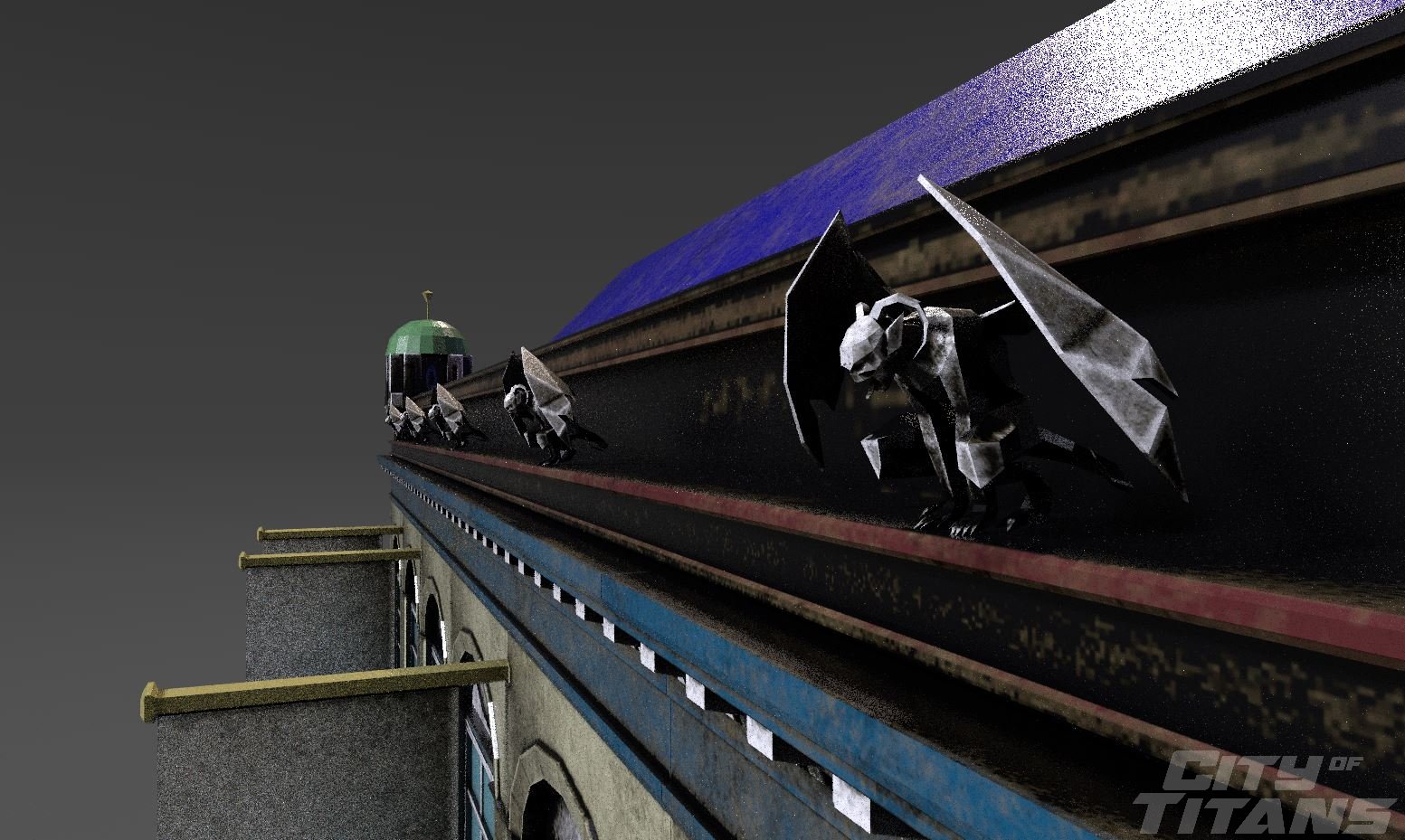 Ephesus University - Harlan Brown Law Center (Landmark):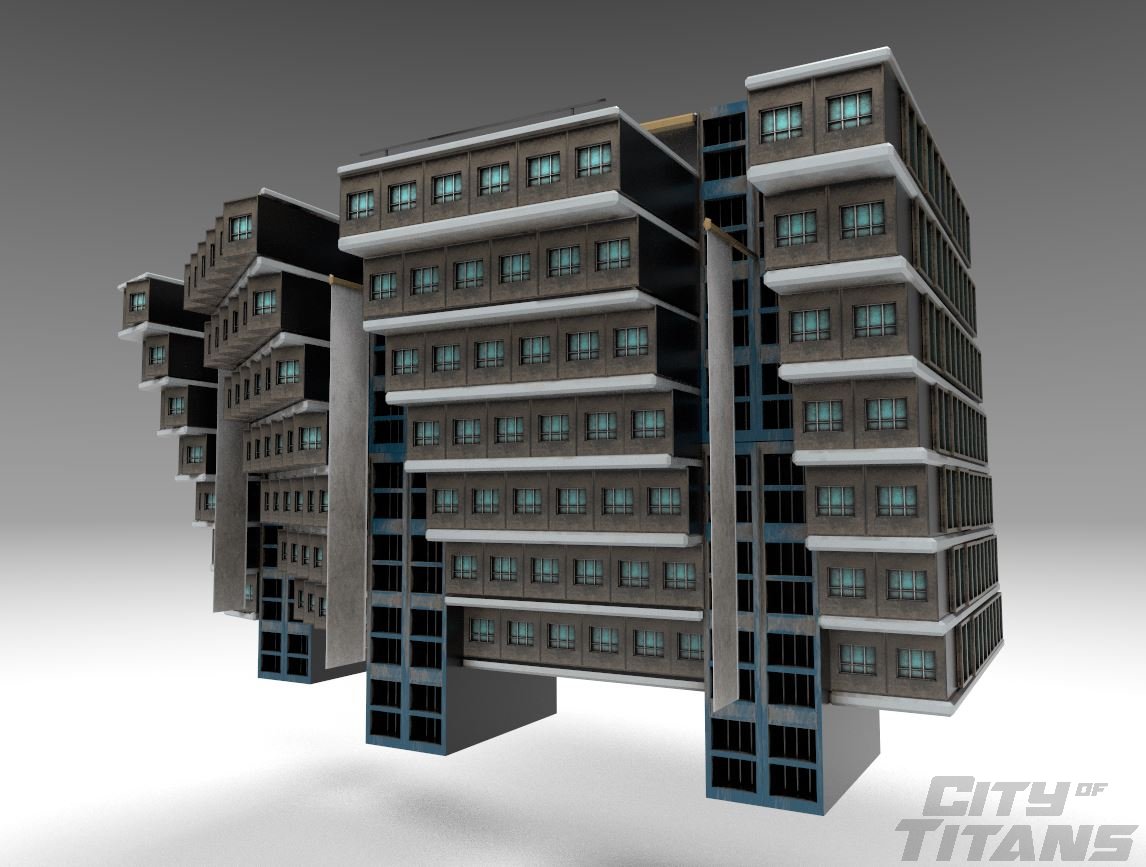 The Brown Law Center is such a beast, a mix of brick, concrete and walls of glass blocks and panels, mixing long curves and sharp angles in a way that you'd swear was the result of a drunken dare at the architectural firm. Sometimes a new building on campus will try to fit in with the general feel of the buildings around it. This is not one of those buildings.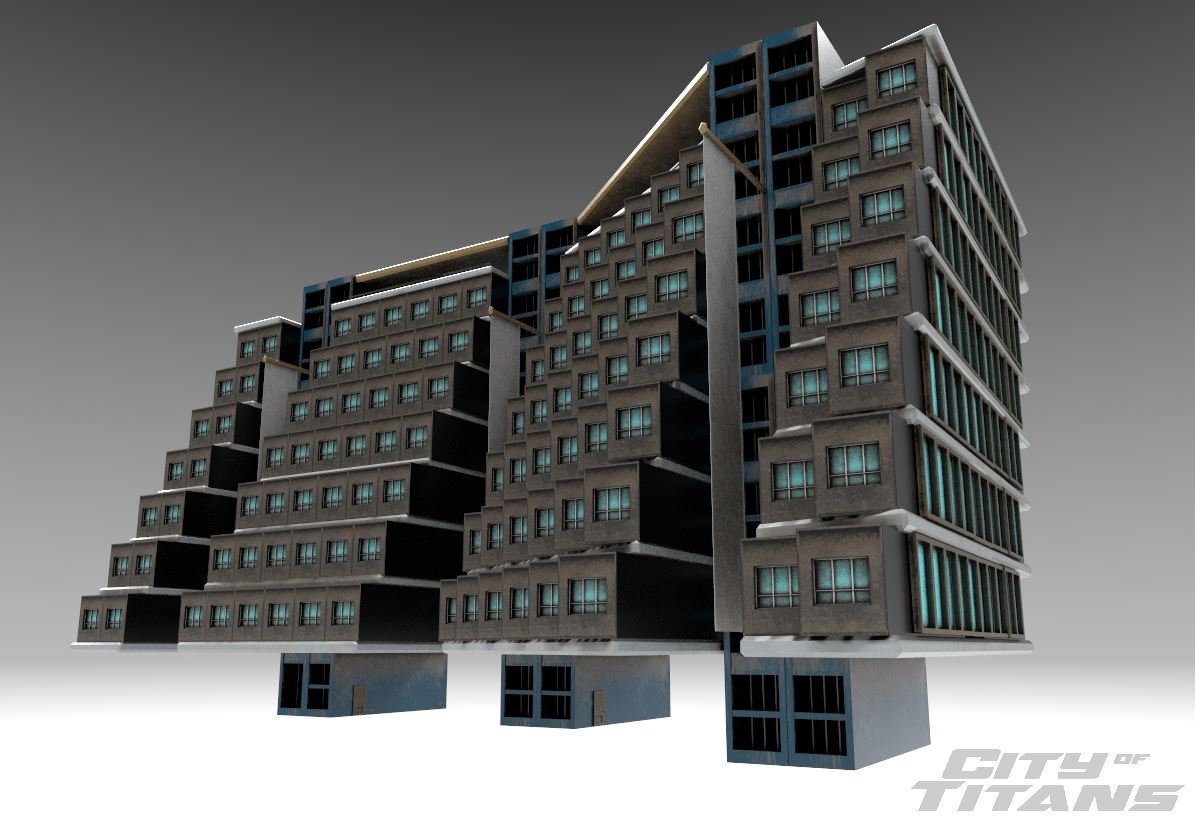 The Pantheon Building (Mogul)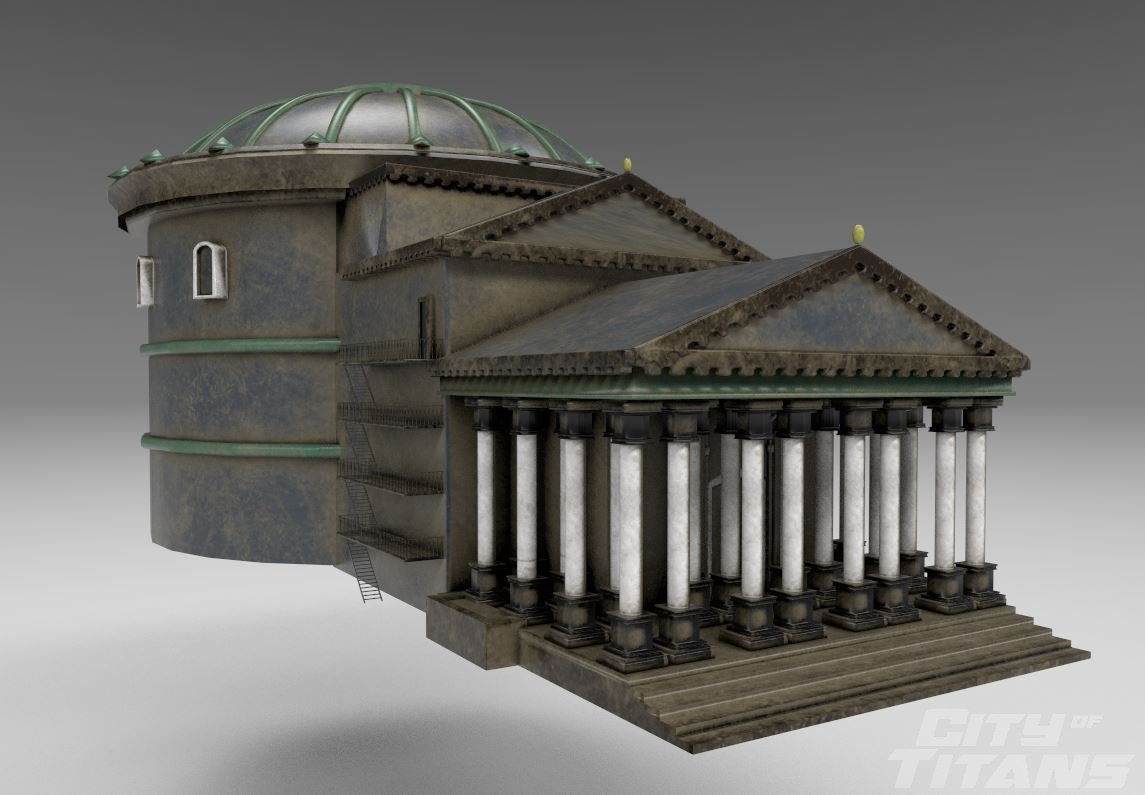 One of Alexandria's two mogul buildings, the Pantheon Building is a replica of the ancient Pantheon building that still stands today in Rome. The original pantheon was completed around 128 A.D. and was built by the statesman Marcus Agrippa. It is thought to have been designed as a temple for Roman gods. Its replica sits at Ephesus University as one of many opportunities for learning on campus.
The Naught-E Est. Club (Mogul)
This famous corner upscale nightclub in the Theater District of the Old Bradford neighborhood is a great place to hang out near Ephesus University, as it has lots of open space, a pool and jacuzzi for year-round parties!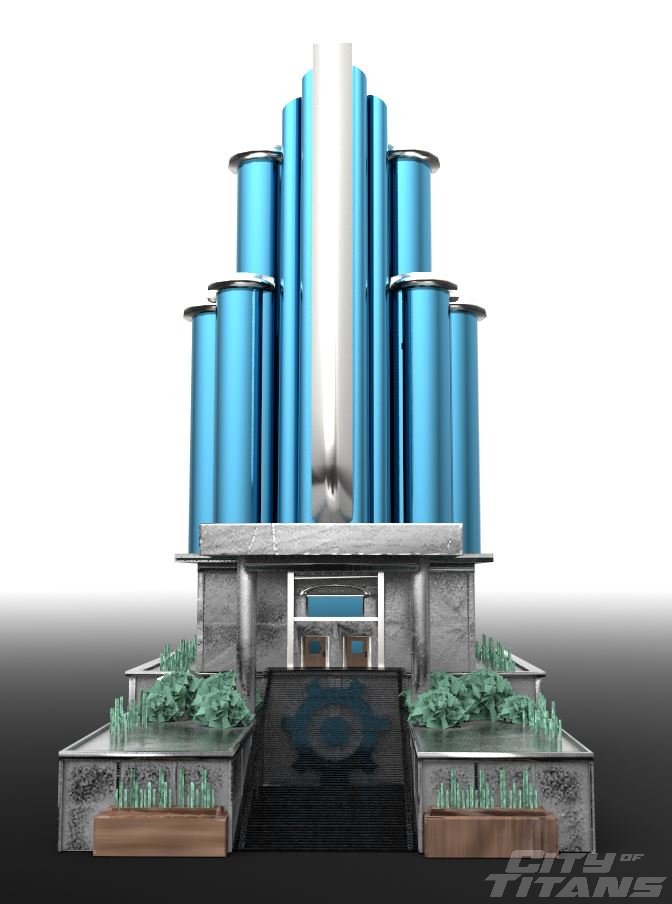 This is one of the first of our early-designed moguls to be modeled and placed in a neighborhood we are working on currently. Below are some of the early designs for this building that is now ready for placement in the game: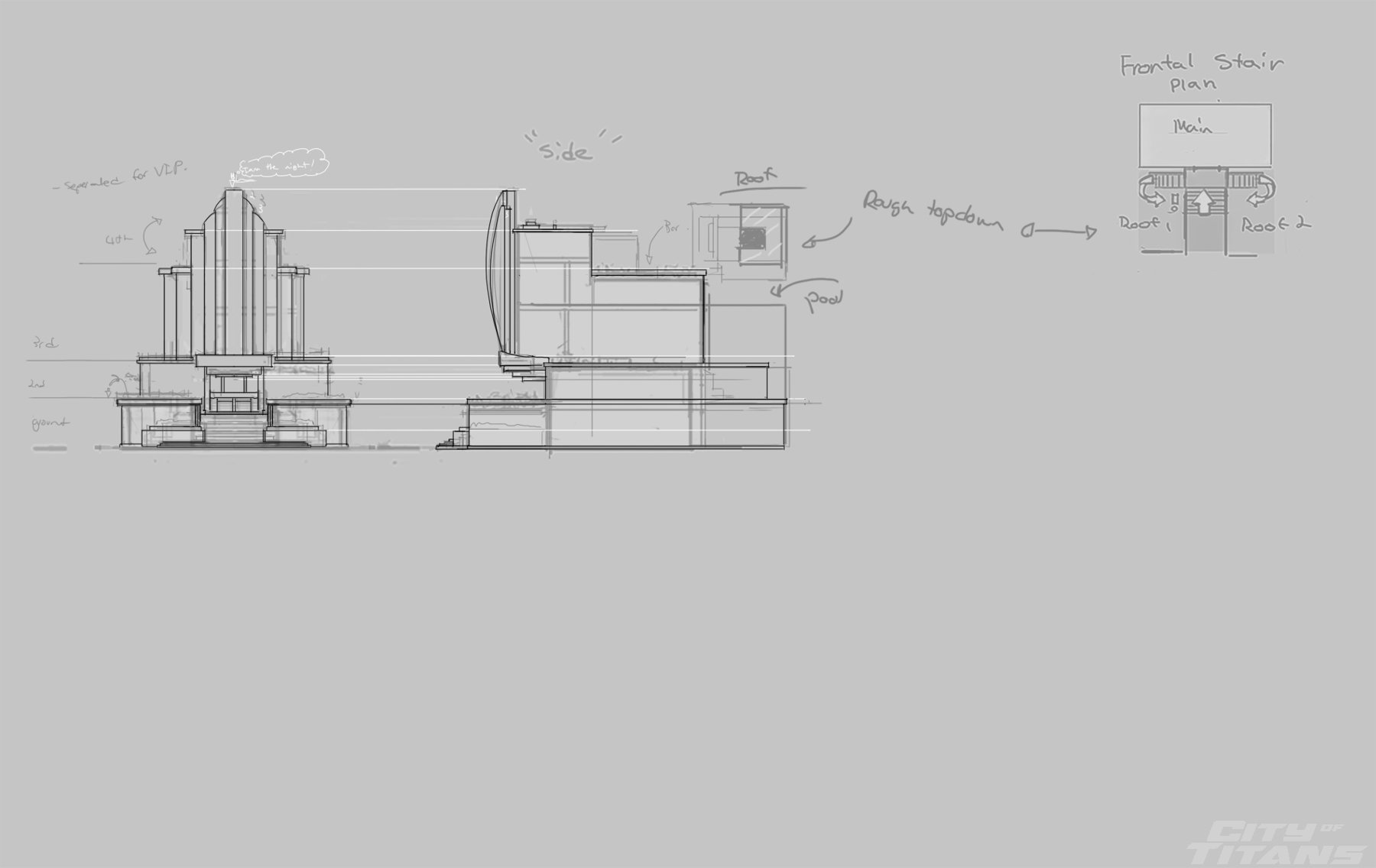 Body Canvas tattoo parlour (Mogul)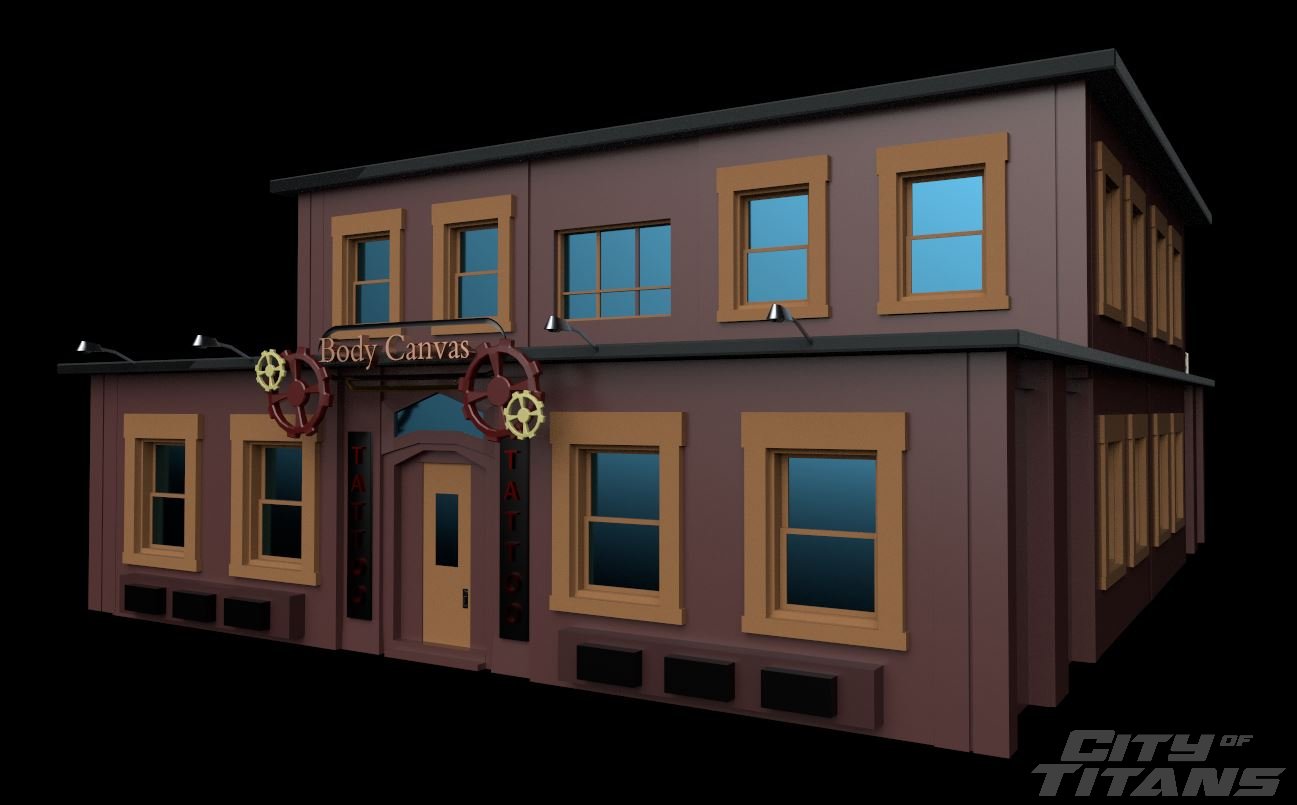 Tats by Tazi, Pretty in Ink specials, tattoos served up daily in a seedier part of the Old Bradford neighborhood of Firetown. This old school tattoo parlour specializes in steampunk designs and can be found just outside Victory Beach. It has a comfy apartment above the parlour where Tazi and friends hang out before hitting the streets!
B.L.O.K. Comics (Mogul)
B.L.O.K. Comics is another mogul to be placed in the Old Bradford neighborhood in the Theater District closer to the Downtown border. This art deco institution has been a fan favorite in Titan City since the Silver Age of comics!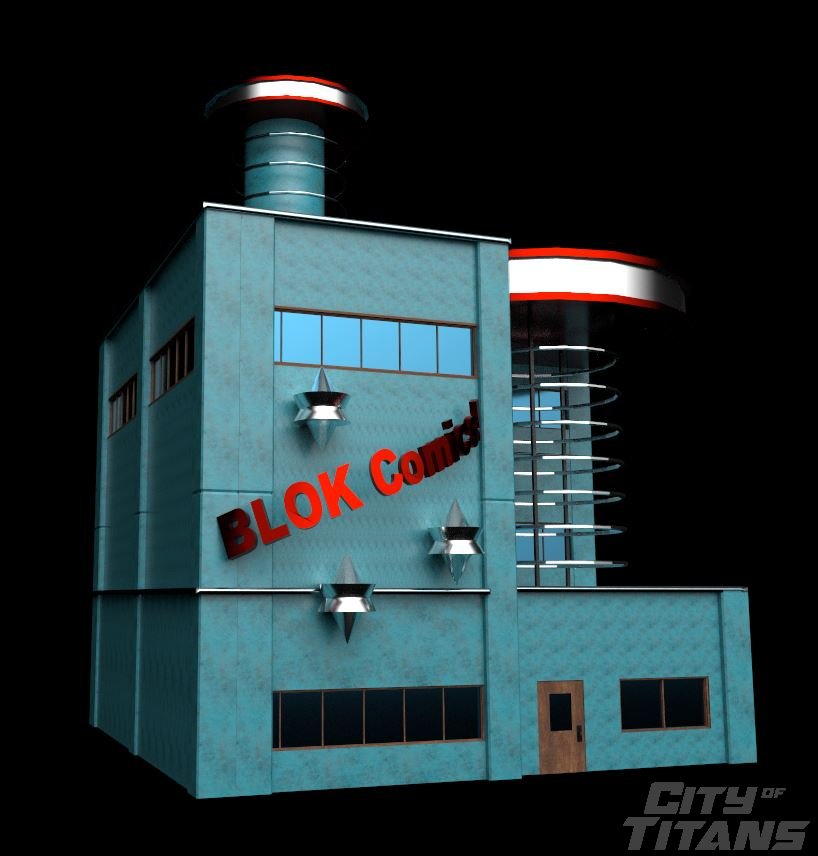 Timberwolf Retreat (Mogul)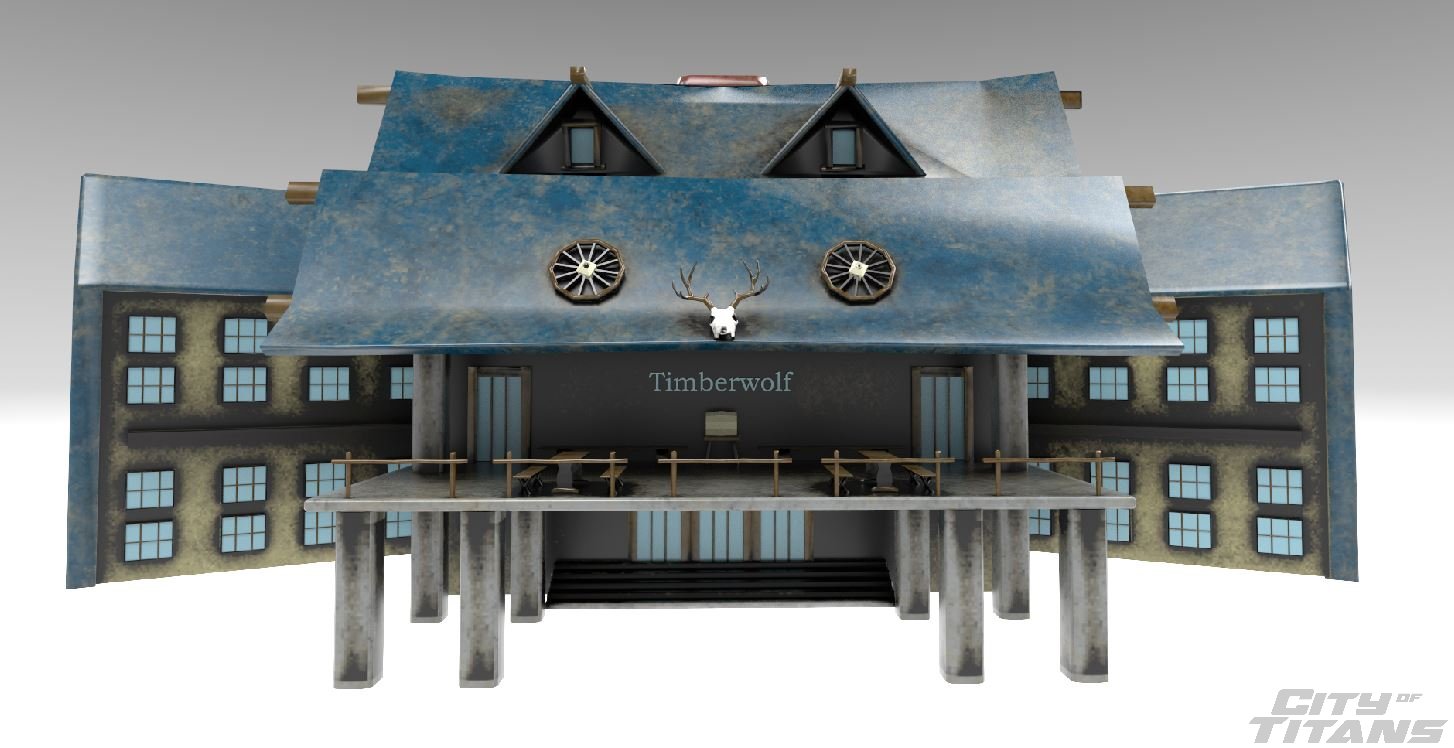 This rustic lodge placed in Rhinehart Park area was modeled as a mixture of two famous American lodges. The front large seating area was based on Yellowstone Lodge, while the extended middle and back area with the two wolves was designed after the famous Ahwahnee Hotel in Yosemite. We think the building will be a special gem to find tucked away in Rhinehart Park!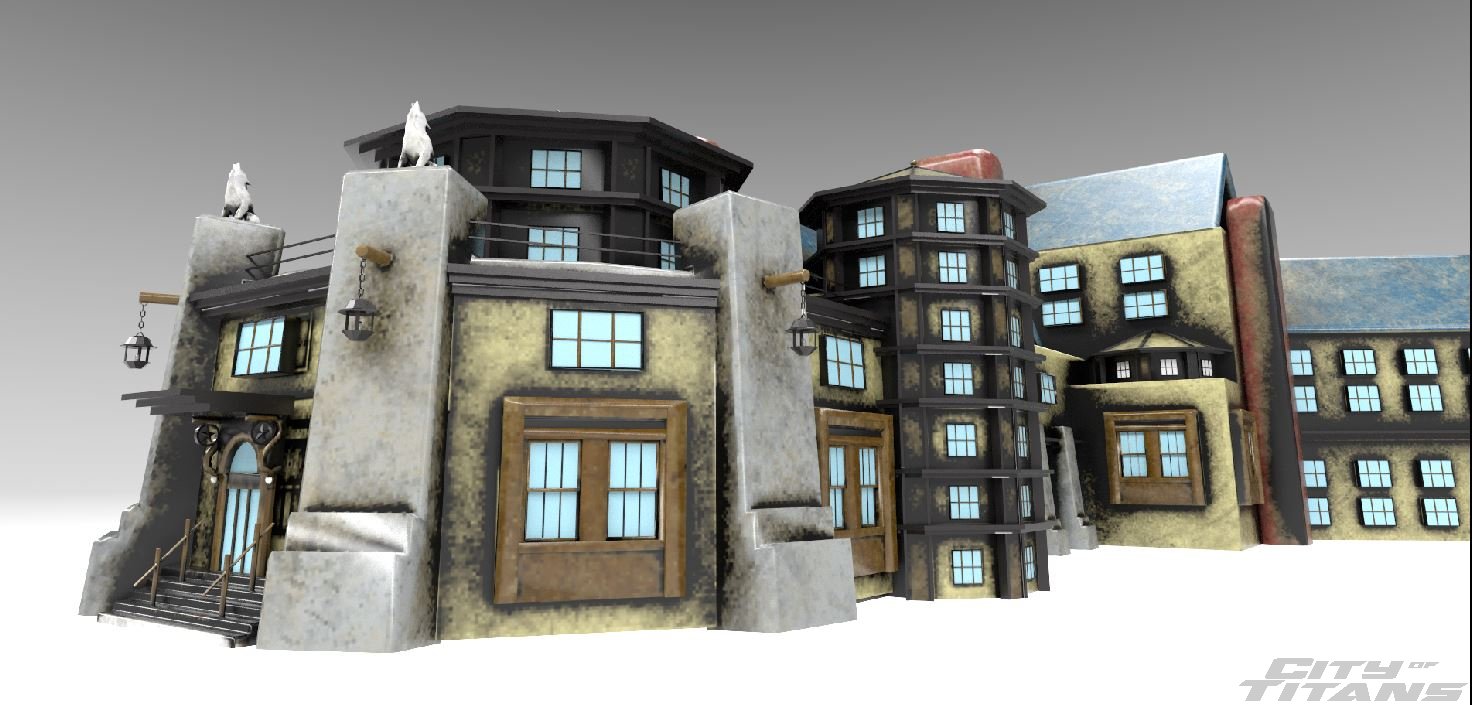 Black Star Tower (Mogul)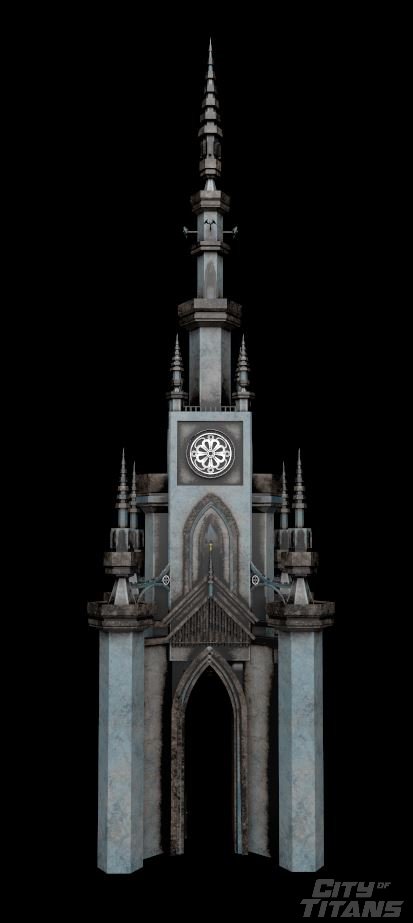 This Gothic tower, one of several Moguls to be placed in the Old Bradford neighborhood, was designed after the Walter Scott Memorial in Edinburgh as a Titan City historic monument. For those of the magic persuasion, Black Star Tower will offer a dark, inspiring place to scout for mystic mischief in one of Titan City's oldest neighborhoods!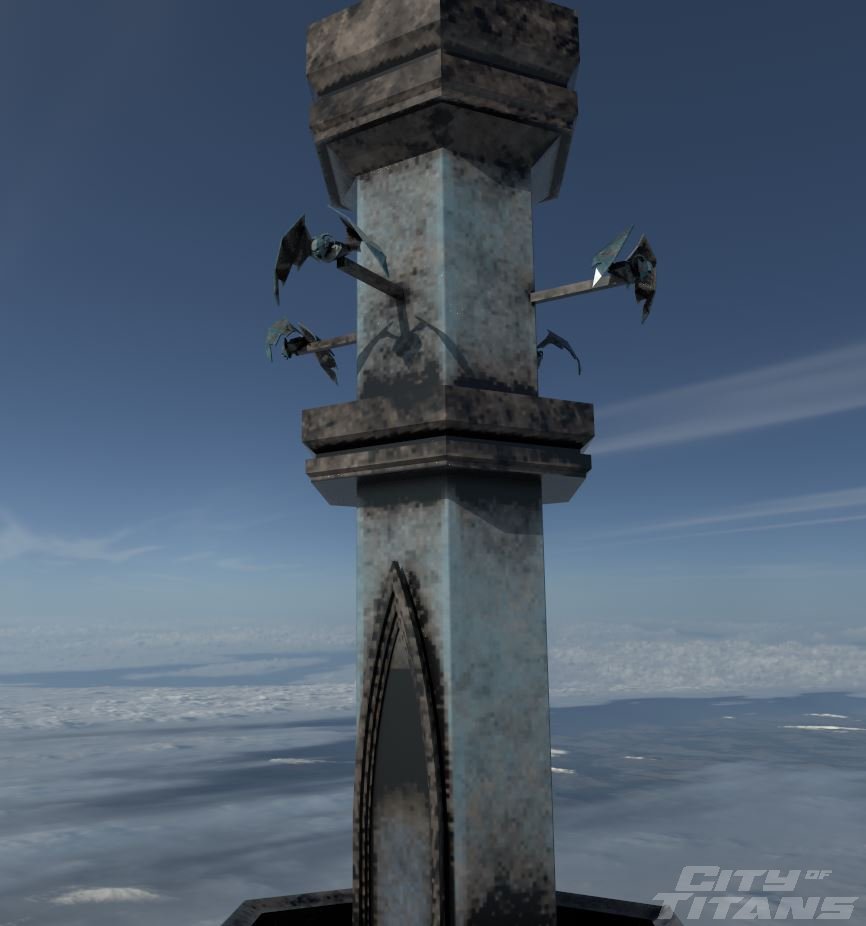 ---
These models are just a snapshot of the work going into building the Titan City environment. As a reminder, the models have been rendered in studio applications and will have added textures and lighting in the game. This is just a partial glimpse of what they will look like. But we wanted you to see that the development of architecture for the game environment has made significant progress. And after much focus on Landmarks, we are now ramping up our work on Moguls.
As we start this New Year, we are looking forward to working with you all in bringing our unique, player-contributing architecture to life in Titan City!
---
Thanks to: Nathan, the Master Builder of Titan City. This update is entirely his work, and represents weeks of constant effort to great effect. Every building here has been designed to be fun for players to interact with - and it's all his doing.
Support City of Titans at our Patreon and Read our Comic: https://www.patreon.com/HiJinx
Enjoy our Instagram! https://www.instagram.com/missingworldsmedia/
Why not buy us a Ko-Fi? https://ko-fi.com/Z8Z06NFG
We have a Facebook: https://www.facebook.com/CityOfTitansmmo
And a Twitter: https://twitter.com/CityOfTitansMMO/
Discuss Here: https://cityoftitans.com/forum/discuss-landmarks-and-moguls-2