Take a close look at these pictures and tell us what you see.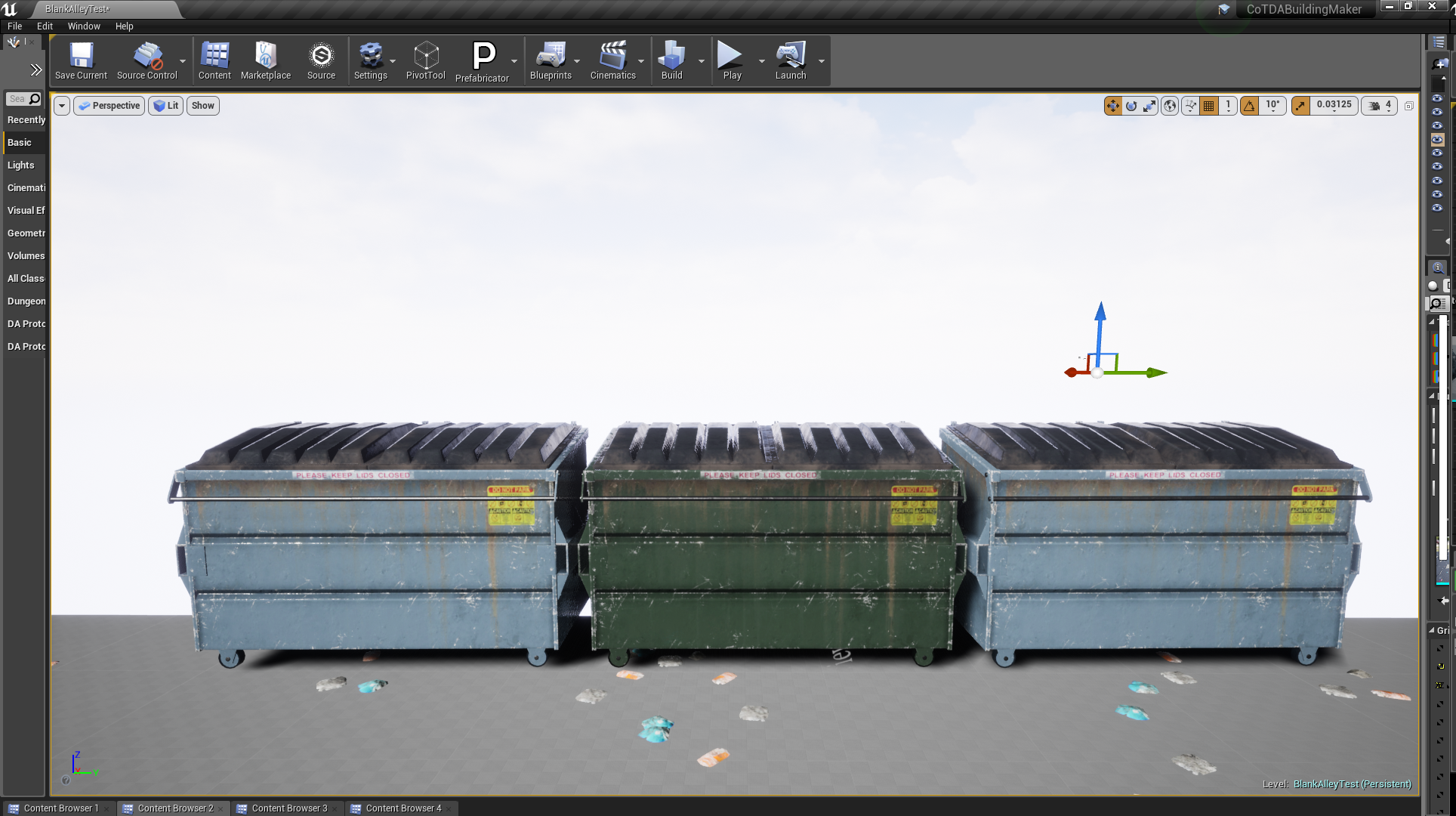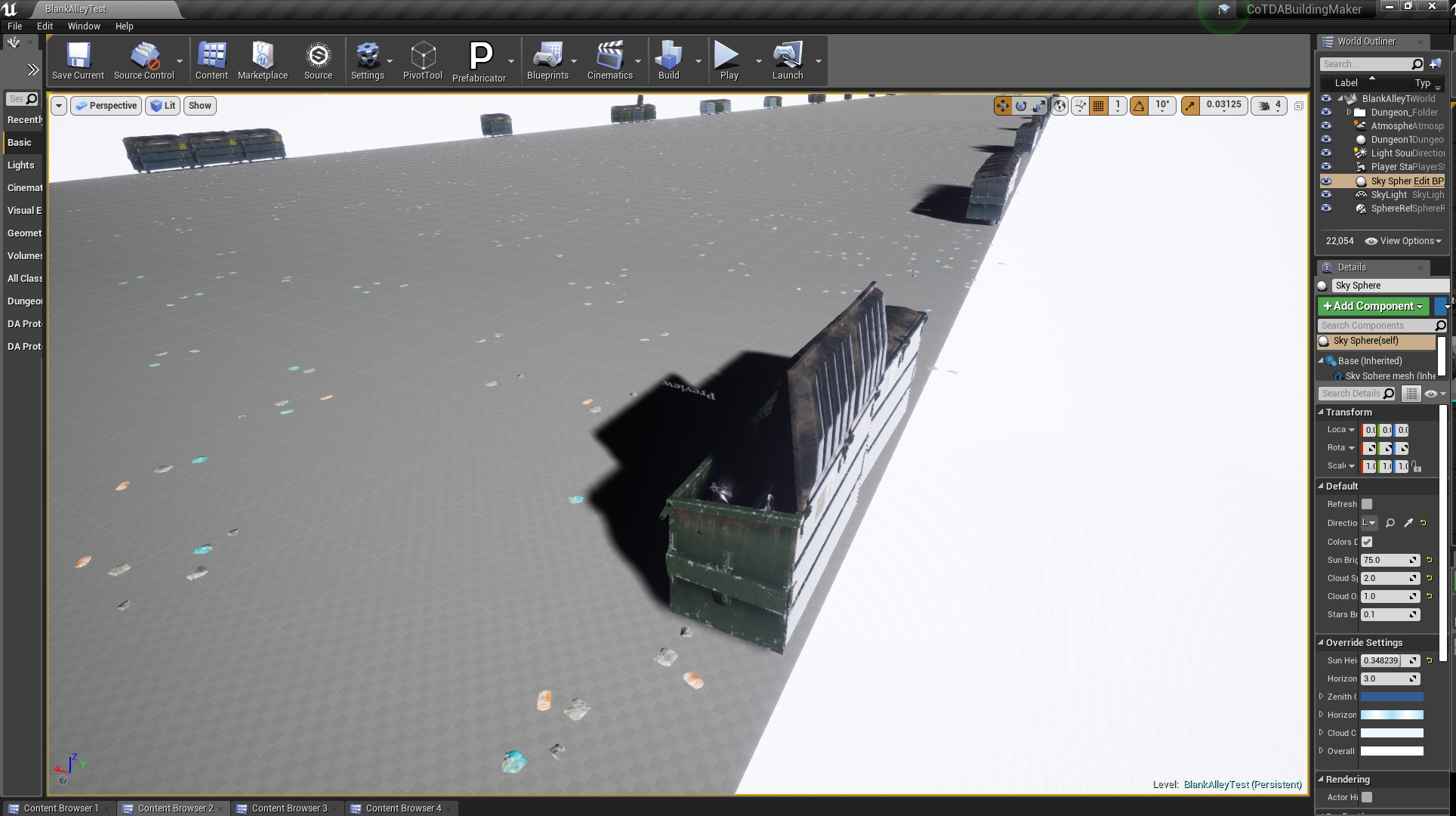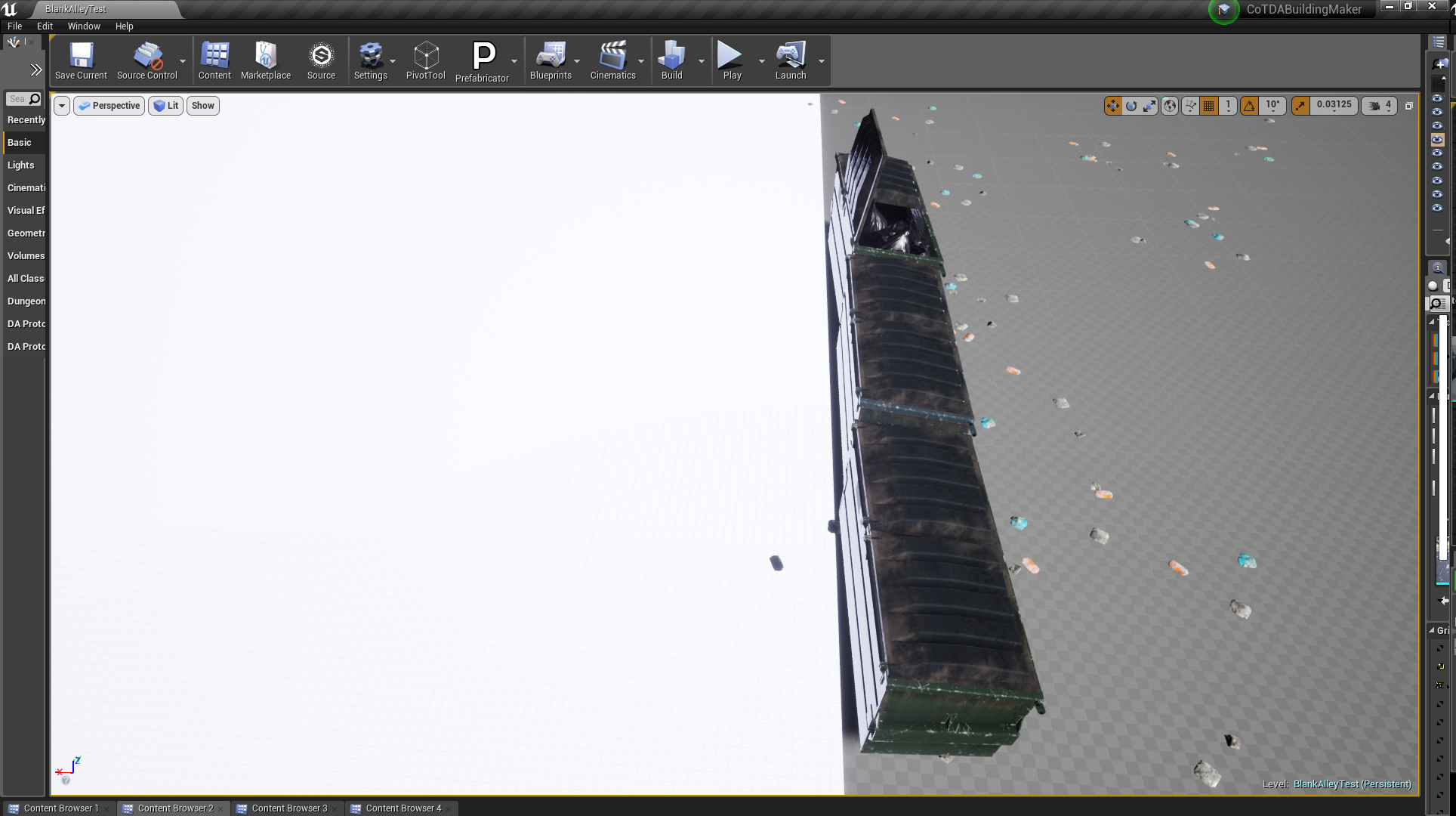 You might be thinking 'those are pictures of dumpsters', and you are correct. That's what they are, but what you might not have noticed is that they look 'normal'. They're slightly off center and not lined up properly; just like they would be in real life. While working with Dungeon Architect, a Unreal 4 plugin tool used for creating random indoor maps, Environmental artist Zack "ShadowElusive" Singer realized that it could be used on a much wider scale. By adding a fairly standard bit of custom logic (a programming rule used by the plugin), he was able to add a controlled amount of randomness to exterior maps as well. What this all means is that Titan City will feel more 'real' without having to build and place objects individually.
These pictures have all been taken from inside a build/test environment, so they lack some of the finishing touches, but thanks to Zack for taking the time to share the work he has been doing.
Please feel free to comment below. And you can support City of Titans by visiting one of these links:
Become a Patreon and Read our Comic: https://www.patreon.com/HiJinx
Enjoy our Instagram! https://www.instagram.com/missingworldsmedia/
Why not buy us a Ko-Fi? https://ko-fi.com/Z8Z06NFG
We have a Facebook: https://www.facebook.com/CityOfTitansmmo
And a Twitter: https://twitter.com/CityOfTitansMMO/
—
All Purpose Frog
Wait until you see the... nope, that would ruin the surprise.