"The streets of the city were quiet. Too quiet... We're going to change that starting now."
We're always moving forward in the development of City of Titans. Although it might not have been noticeable, there are a lot of projects that have been in the works for the last few months. In this update, we are going to take a few minutes and tell you about where we stand, what projects are coming, and what the overall goal is for the near future.
Let's start with our last update. In it we released our new launcher with Mac access and many improvements to our Avatar Builder that mark very tangible steps toward building the game. While this was a significant milestone, some of you have pointed out that it was very quiet here at CoT between our Winter and Spring updates.
After we shared our Winter Update film featuring new work in Downtown and Old Bradford, we paused our updates for a few months. We tested, and tested and tested our new launcher, made improvements to it, and made progress in several other project areas. Most of the work in these project areas involves computer coding, and hasn't really been anything that we can show off. Not that we haven't wanted to, but pictures of lines of code really aren't that interesting.
This period of 'quiet' was highly productive for our team, but was a little too quiet for some of our followers. While we have a lot lined up to showcase relatively soon, we realize we shouldn't wait for the big items to be completed to provide updates.
We will be providing updates more regularly now, sometimes every two weeks, always at least once a month. But we commit to sharing more on our progress as we go, not just when big progress is ready to be released.
So, moving from our last few months to our next coming months, let's get to those projects we've been working on...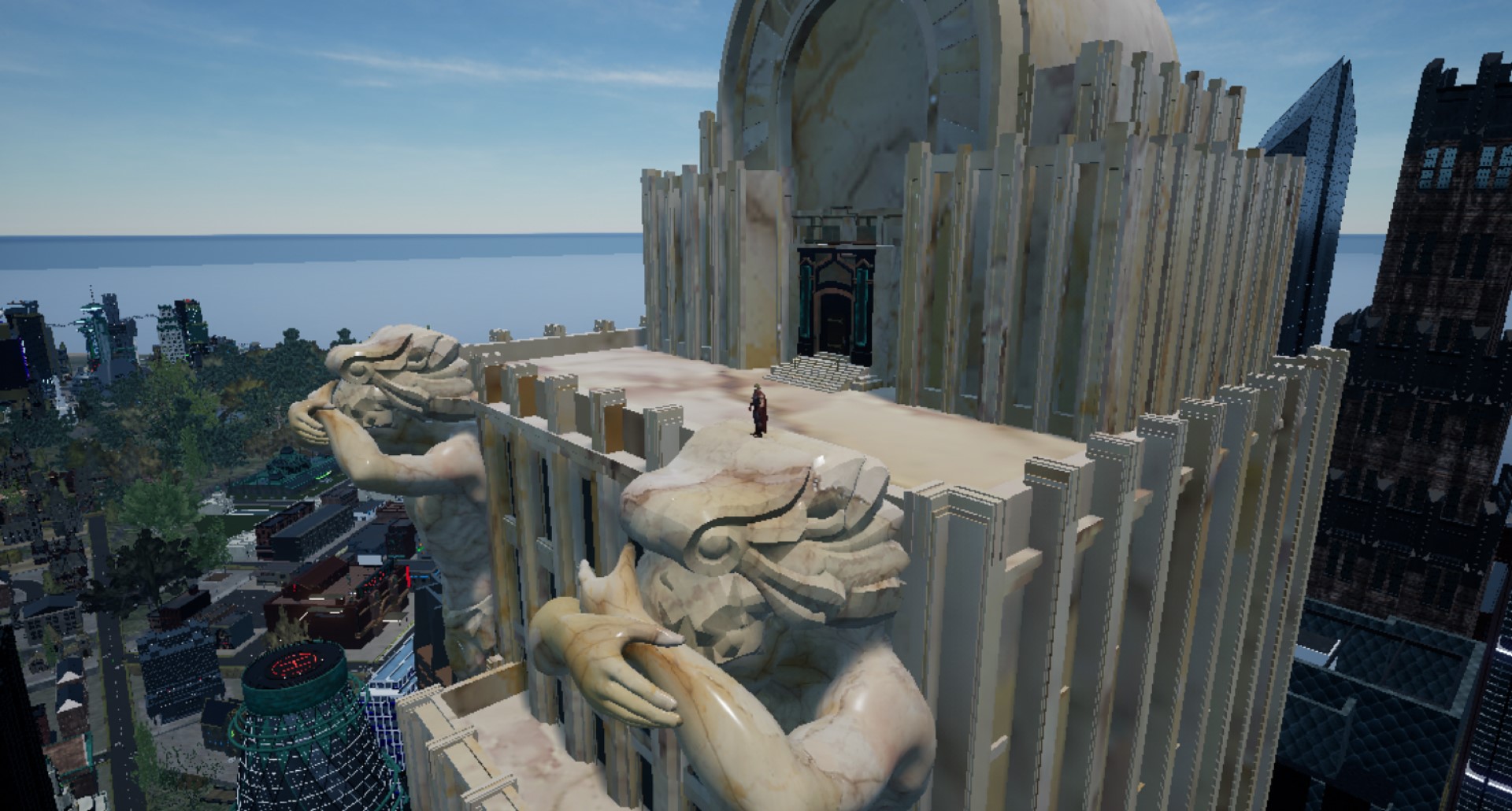 Titan City Neighborhoods
You saw our video in December about progress on Old Bradford and Downtown. And we sent an email to all of our backers recently with information on landmarks and moguls in Titan City neighborhoods. We will continue to feature updates on landmarks and moguls in the future.
Our team is currently working on testing for player access to those city neighborhoods, starting with Alexandria. All of the testing our development team has been running on the island has helped us prepare Alexandria to be the next area for player access to the game. We will be sharing a couple of interviews with CoT staff detailing progress on that front soon. Stay tuned!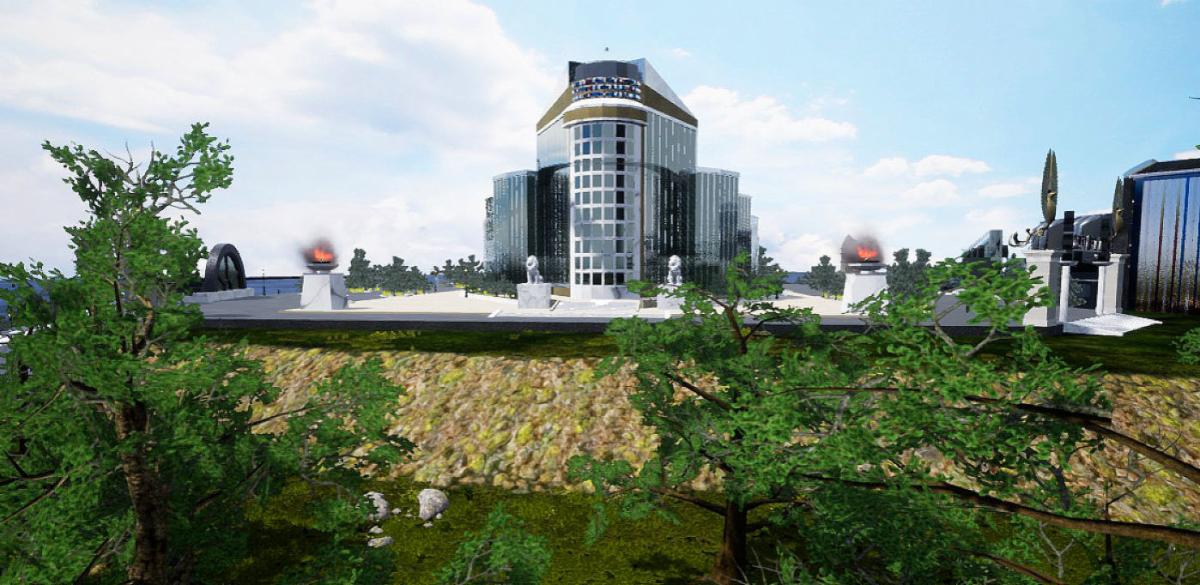 The Sounds of Titan City
In our video we shared in December, one of the features of the video that brought the city to life was sound. The music track was composed by one of our sound artists Talon, composer for Nuclear Sun. Tal has composed dozens of scores for Titan City that will help create a dynamic audio environment for the game.
Here are a few of Tal's other scores that can give you an idea:
Anarchy Red theme 04
Wyrd Sisters theme 01
Aurora Night 01
Victory Beach Night 01
But musical scores are only a part of the sound experience in a game. Ambient Sound, the little things you hear like doors closing, water running, cars honking and all sounds that make players 'experience' a place, are essential for the environment.
We're beginning to add ambient sound effects to our interior and exterior maps, balancing them and making sure they play when they are supposed to. Footsteps, trees blowing, engines humming, and all the sounds of a normal city are being added with music to set the energy for a scene, or maybe hint that something is not right - all of these sound cues and 'background infrastructure' are being built into the game right now, and will help bring Titan City to life!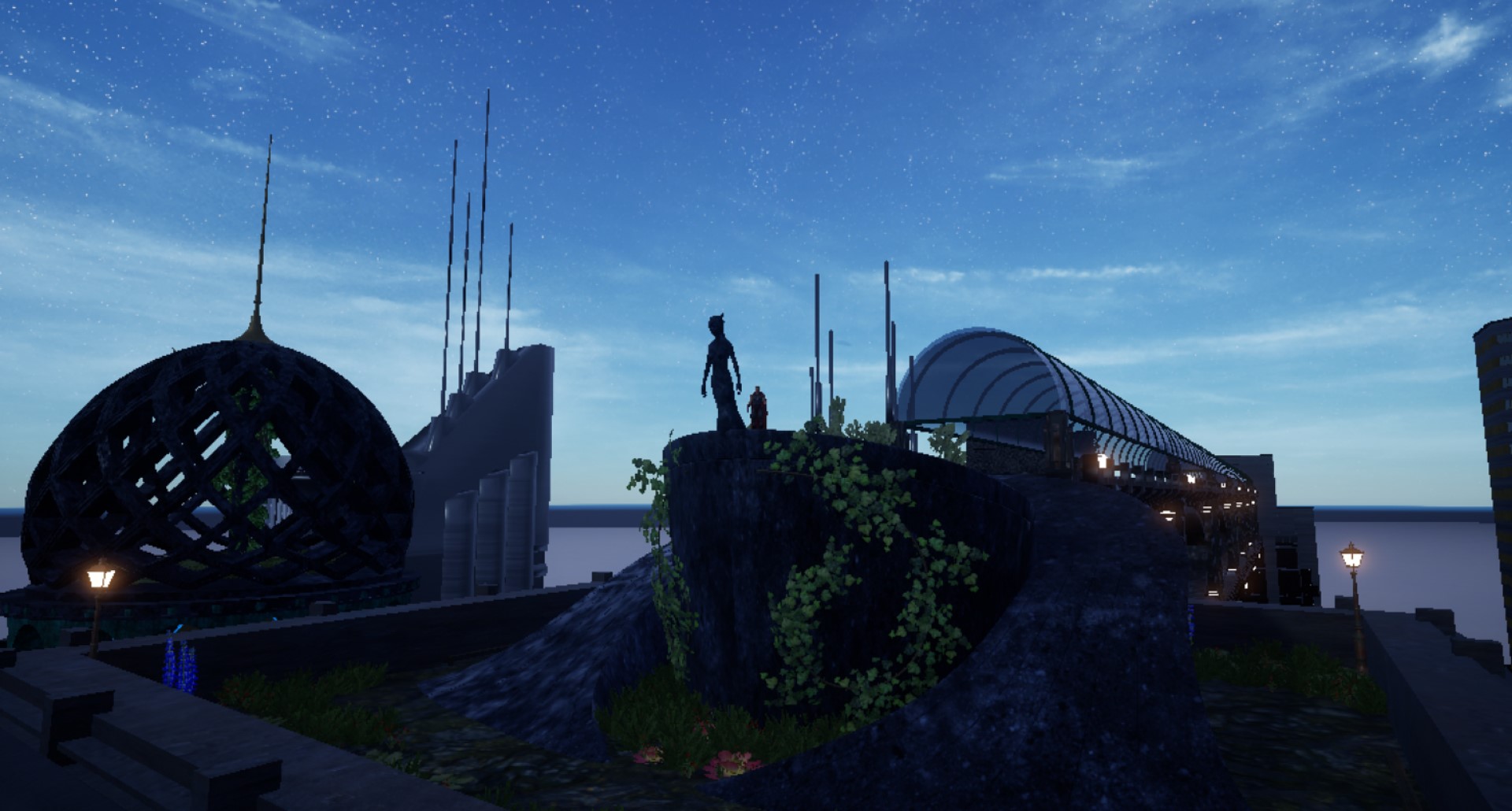 Travel Powers
We have heard generally positive feedback about the super speed and super jump travel powers available on the island. These are just the first available powers and many more will be available to players in the game. In coming updates, we plan to show more of what will be available with travel powers, including flight, wall crawling and other options.
Chat
A key part of an MMO Is the ability of players to chat with one another and we will be updating you in the coming months about this subject. Our in-game chat system has been mostly complete for some time, and it is currently in testing for a multiplayer environment. City of Titans Chat will be a traditional text-based chat system (not voice based). We'll be starting with a limited number of channels, but we expect to add more as time and testing allow.
Multiplayer
In addition to chat, joining the game with other players is a key feature of any MMO, and will be a central part of City of Titans. The technology for sharing space in Titan City will not be difficult. The challenge of sharing servers is more of a cost consideration than a technical hurdle. We will be exploring multiplayer access in future updates. While the game is in alpha, it may not make sense to allocate finances to an expensive large access multiplayer environment, when the game isn't fully ready to launch yet. But we can run some temporary tests in multiplayer mode with volunteer players who are interested to show how it will work and iron out the kinks before we launch. We will be exploring our approach to multiplayer access in a future update, so stay tuned for this as well!
Map Optimization
It has always been our goal to make City of Titans accessible to players with a wide range of hardware. In addition to fixing the structure of the map, we're also working to streamline it for players who do not have state-of-the-art gaming computers. This means eliminating unnecessary geometry like objects trying to share the same space, landscaping that extends farther than it needs to, or any other artifacts of map creation that will use up memory and resources. The optimization process goes hand in hand with fixing map flaws, will make the game run smoother, and we plan to make further optimization beyond maps as well in the coming months.
Powers
Last month we shared an initial peek at what's coming with powers in our upgrade in the Avatar Builder. We are hard at work getting those powers through testing and into players hands to start trying out. Powers testing involves looking at hit rolls to make sure attacks are working. Also testing each type of buff, debuff, and control function and how they interact with buffs and debuffs. We also test our targeting system for melee, ranged, area effect, and locations effects to make sure they work. This work is especially 'under the hood' mechanics, but we are hard at work getting to the point where we can share powers animations and a more visual representation of how powers will work in the game. We plan to have powers updates in the coming months, so keep an eye out for these updates as well.
Weapons and Costumes
As our tech team works on the mechanics of powers, our 3D art team will continue to work on modeling costumes and weapons and we will have updates to share on these as more are made to add to character variety.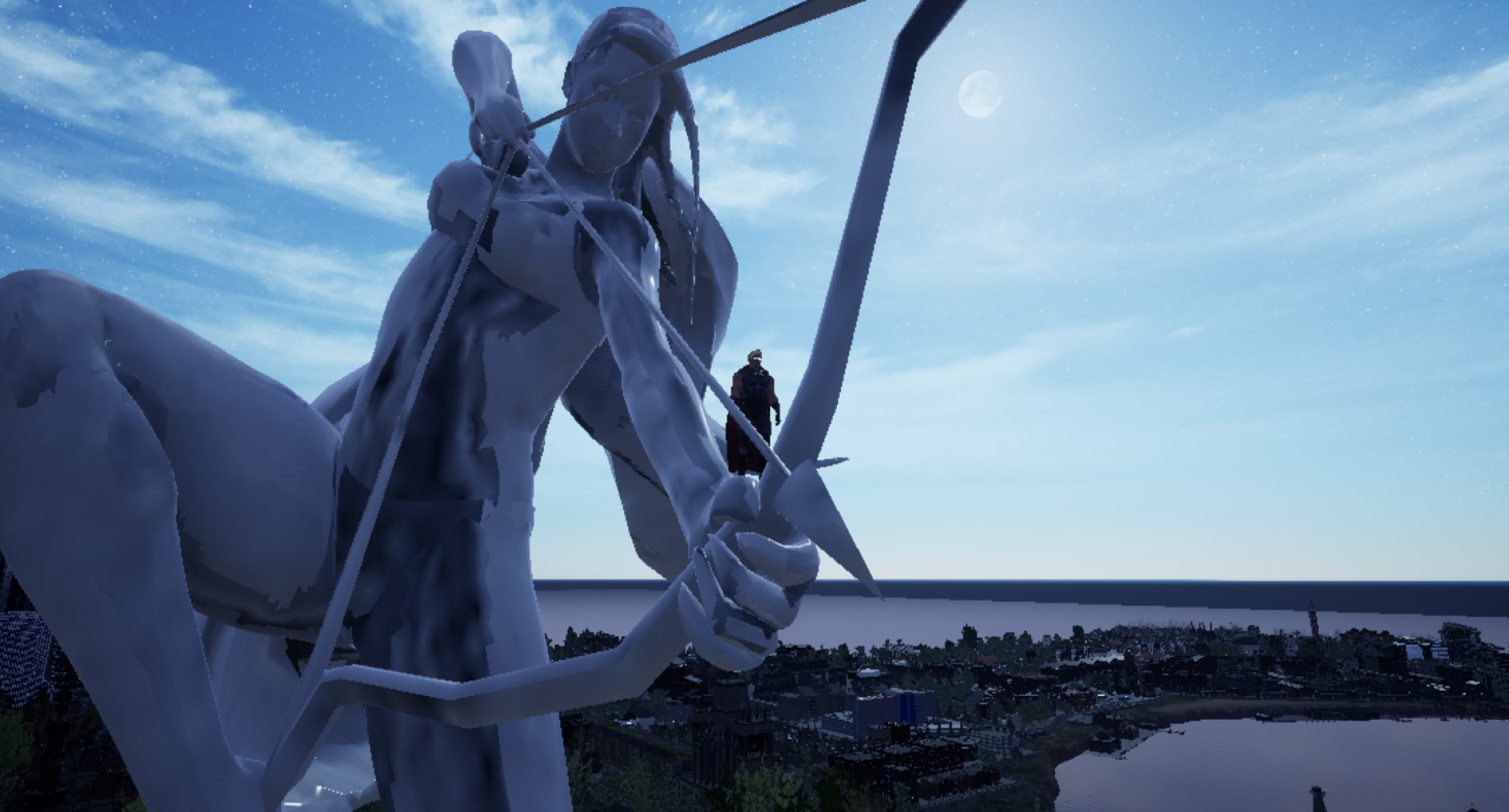 In addition to the major areas of work listed above, we plan to share additional updates on other content as our work moves along. But we hope this gives you an idea of some of the important work we plan to show you in the coming months as we bring Titan City to life.
Happy April everyone, and stay tuned for our May Update!
Feel free to discuss this patch update here: https://cityoftitans.com/forum/discuss-next-steps-building-titan-city
OR on our Discord! : https://discord.gg/w6Tpkp2
Support City of Titans at our Patreon and Read our Comic: https://www.patreon.com/HiJinx
Enjoy our Instagram! https://www.instagram.com/missingworldsmedia/
Why not buy us a Ko-Fi? https://ko-fi.com/Z8Z06NFG
We have a Facebook: https://www.facebook.com/CityOfTitansmmo
And a Twitter: https://twitter.com/CityOfTitansMMO/
And find us on reddit at: https://www.reddit.com/r/cityoftitans/?utm_medium=android_app&utm_source=share