Look out people – Titan City has arrived!
Before we get into the details, watch video of what is being released here:
And start downloading the latest update now!
To download, just open the icon on your desktop, or go to the store and download a new installation
here: https://store.missingworldsmedia.com/CityOfTitans/
(Make sure you have 50gb of space available for the download)
_____________________________________________________________________________________________________
What is being released with this update?
Like a phoenix from the flames, Titan City is coming to life today and we invite you all to come experience the beautiful city you all helped us envision and create!
We know it's been a long time since we have spoken, and an even longer time since we started this journey. But NOW, we are at a point where we are ready to open access to the massive, immersive world the City of Titans volunteers have created for you. Today you can download from our patch the latest update and have access to the full launch area of City of Titans!
Eight large city districts and 42 unique neighborhoods / themed areas are ready for you to explore!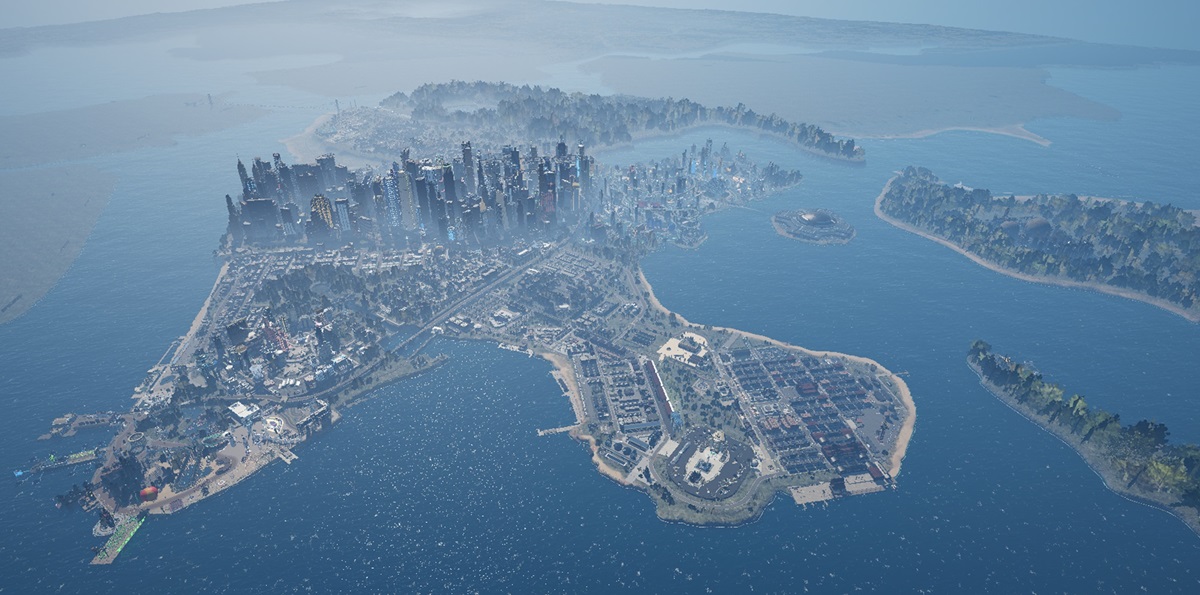 What can players do in the new environment?

Same features as the Island:

Every feature that was available in our island test area is available in the new city area that is being released. Players will create characters using the same avatar builder, and in the city be able to use the same travel powers of flight, parkour and teleport.

Combat:

Villains to fight are very sparse currently in the environment, but if you find them, you will be able to use the same fighting powers that have been available for the island. These include a fire blast, PBAOE, punching and kick melee options. In future updates, we will be vastly expanding the powers and available villains for you to fight, as well as NPCs for gathering missions.

Weather:

The temporary weather control tool is also still available, although later when players are able to enter the game together, this control will be disabled. It is still a fun option for players to see how weather will change the look of the game in various weather conditions to be implemented by developers in the future.
What are limitations players should be aware of with this release?

This update is PC only for now:

Titan City is committed to providing the full game in Mac version, but this current update only allows access into the big city area of the game if players are downloading from a PC. Work is being done to offer Mac access soon. For PC users, make sure you have 50gb of space available for the download.

No mini-map yet:

Titan City is a massive environment, so massive that it is easy to get lost. In the future there will be a mini map to locate landmarks, moguls, mission contacts and other features of the game.

No driving cars, flying blimps, careening roller coasters yet:

While there are many animated features in the game already that give the environment a feeling of authenticity, many animated features of the environment still need to be enacted. Moving vehicles, blimps, airplanes, monorails and many mobile features of the environment are planned to be added in future updates.

No entry to interior buildings or missions yet:

Entering locations like Titan City Hall that will be key for missions and other activities, is not available now but planned for future updates. Players will access an instanced location when they enter interiors of buildings or missions, and accessing instanced locations will require a server, which is planned for the future.

Very few villains to fight in the environment right now:

Currently there are very few villains to be found in the environment to fight. It will be a project for a future update to populate the vast game area with villains to fight and other citizens, but this is planned for one of our next updates.

Save a copy of previously made costumes:

If you have costumes already made with the avatar builder that you want to keep, make sure to make a copy of your costumes from the costume folder in the project before downloading the new update. If for some reason your personalized costumes are lost in the download, you can replace the costume files in the costume folder. The costume folder can be found in: [Game Folder]/CoTGame/PlayerCharacters/Costumes/ or [Game Folder]/PlayerCharacters/Costumes
What are the Titan City Districts that will be available to explore?
1. Alexandria

Phoenix Plaza
Pharos Neighborhood
Olympia Neighborhood
Museum Row
Ephesus University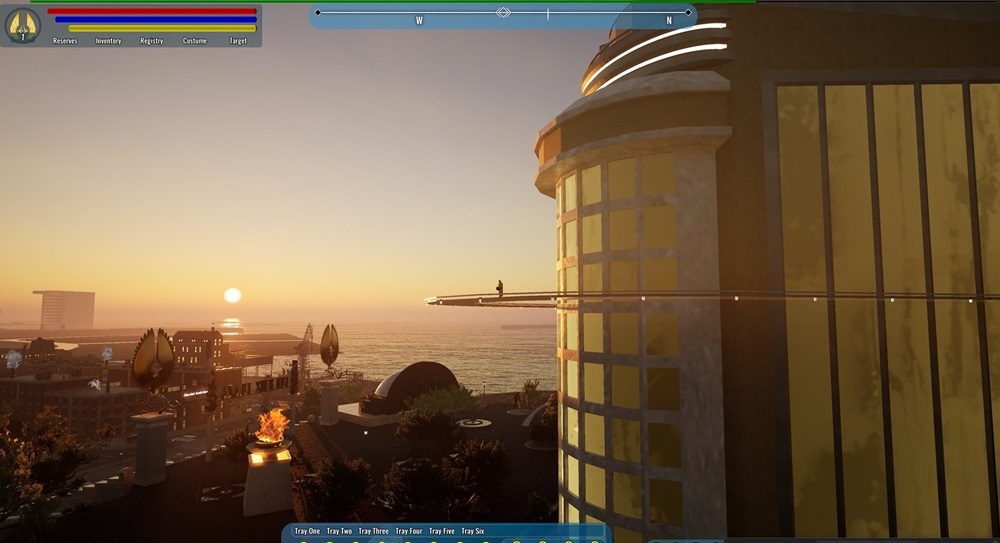 2. Old Bradford

Scholarton Neighborhood
Theater District Neighborhood
Firetown Neighborhood
New Bradford Neighborhood
Byrne Park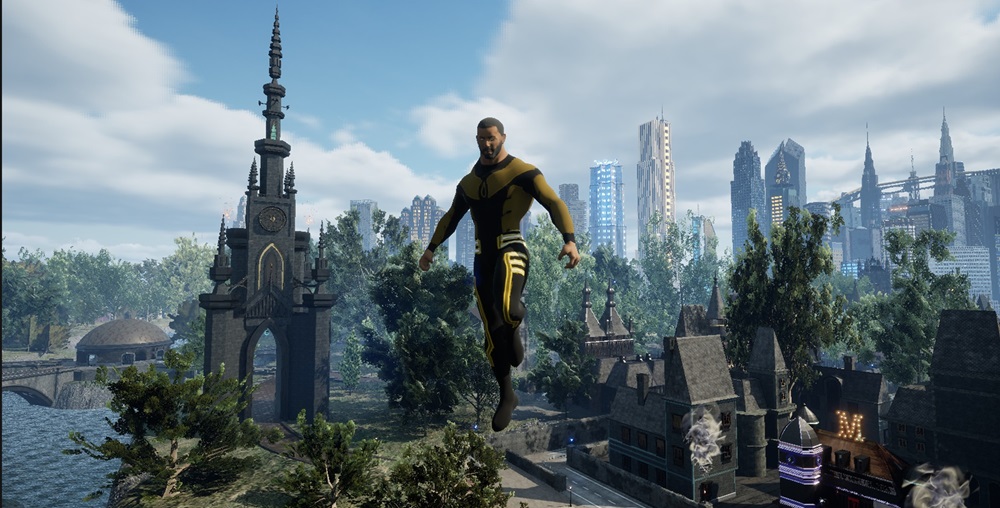 3. Downtown

Fitzgerald Square
Liberty Row (Fountain Street)
Downtown Port (Common Street)
Modern Downtown (Armistice Street)
Downtown Tangle (Skywalks Entrance)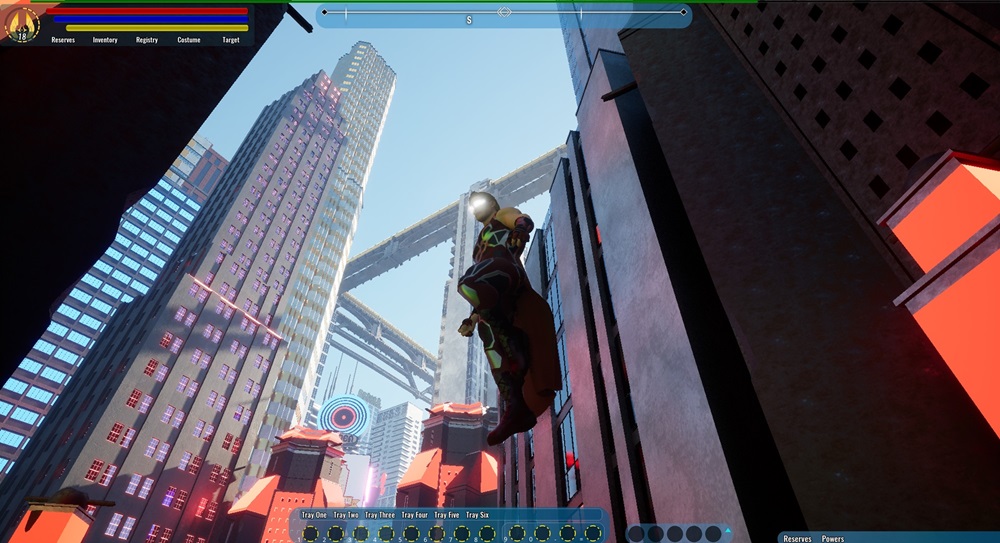 4. North Eastern Research District

Progress Park
Zukunft Skypark
Visionary Way
Edentech Bio Campus
Pioneer Point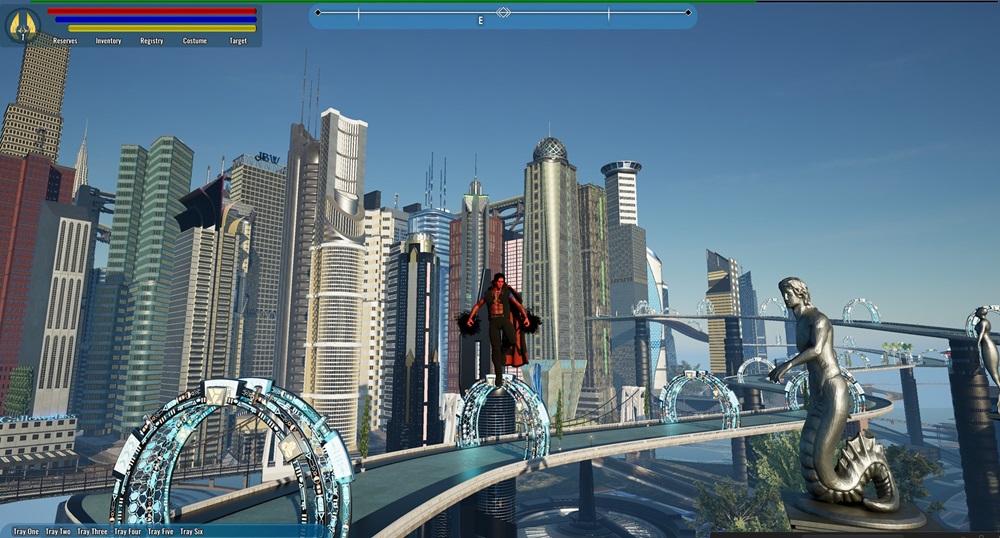 5. Victory Beach

Main Entrance Area
Boardwalk
Treasure Row
Dark Castle
River Adventure Area
Back Entrance Area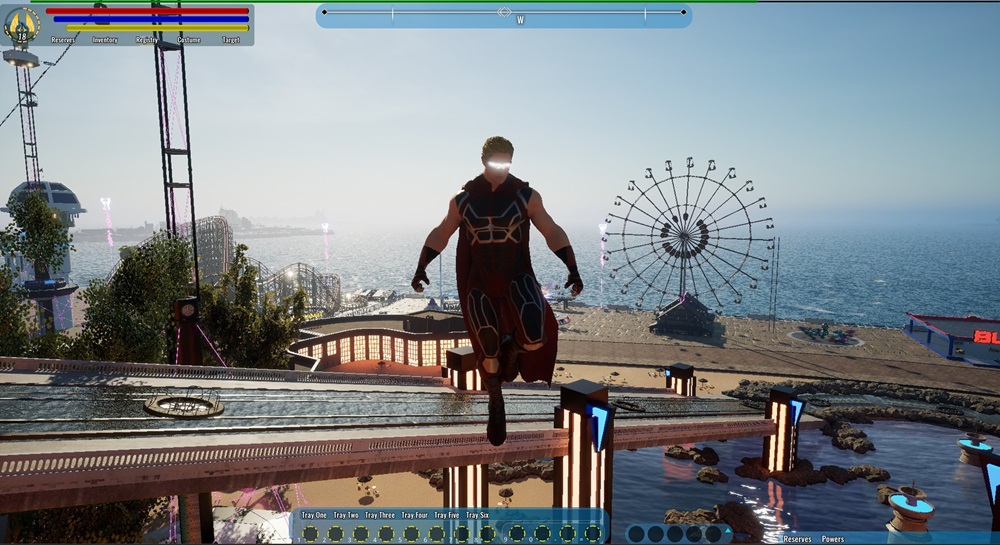 6. Aurora

Eos Park
Light Street
Waltzer Square
Daybreak Ridge
Hollybriar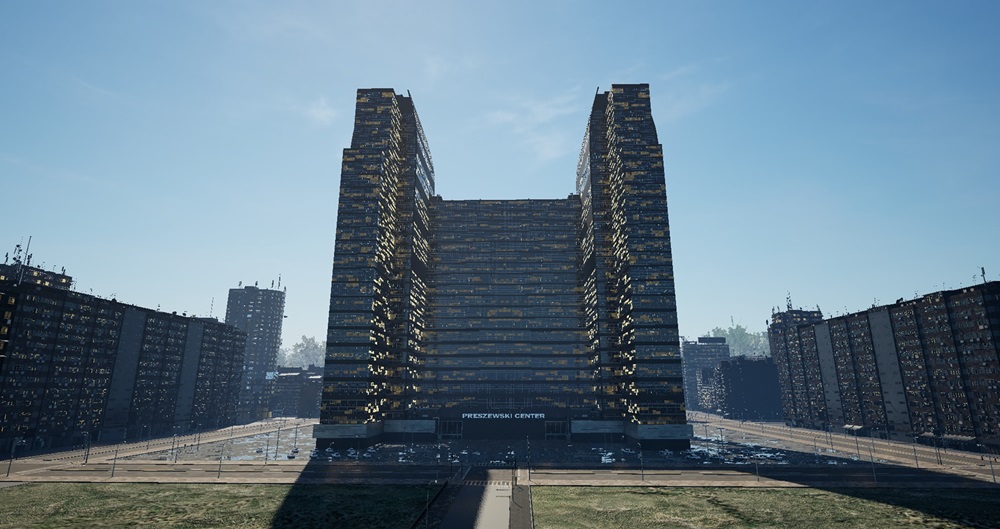 7. Rhinehart Park

Lake Verandi
North Field
South Field
Freetown Woods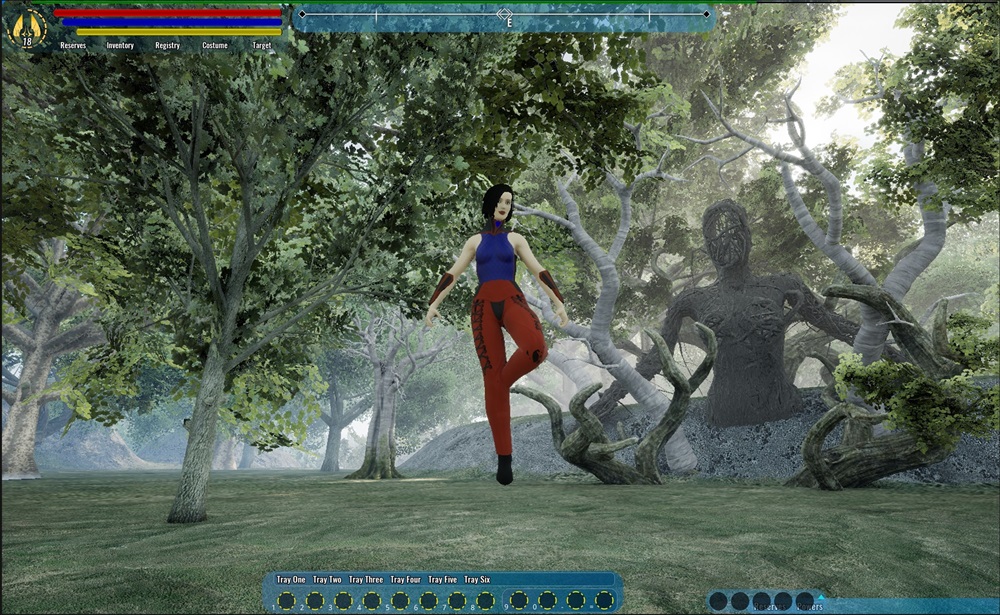 8. The Airport

Main Terminal
Runway & Passenger Gate Areas
The Hangars
Abandoned runway and hangars
Airport entry area, rental cars & parking
Airport Hotel Row
Stoneham Power Plant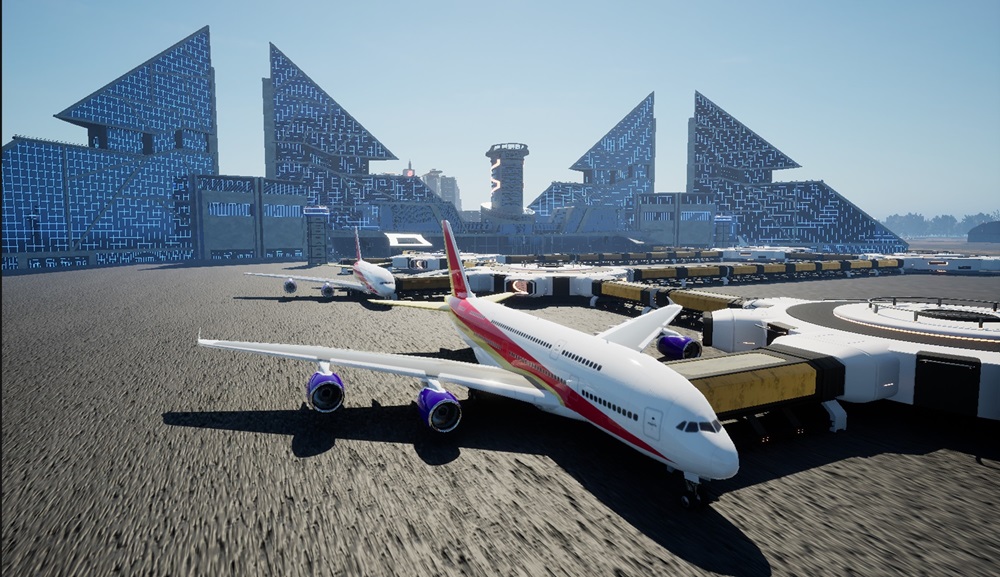 _____________________________________________________________________________________________________
Questions you may have about this update:
Access to the game:
Q: How do players who already have an account access the game?
A: Simply log on to the game with your City of Titans launcher and it will automatically patch the update.
Q: How do players who don't have an account purchase and access the game?
A: To purchase your copy of the City of Titans Launcher, visit our store at https://store.missingworldsmedia.com/ A purchase of $50 or more will give you a link to download the Launcher for Windows or Mac based machines.
Avatar Builder:
Q: Can I load templates within the Avatar Builder?
A: Yes! In the Save/Load Character drop-down menu there is a list of template characters you can use as they are, or modify them and save the template into a character that is more in your style.
Q: I find the controls for character creation to be a bit complicated – is there any place to help explain them?
A: Yes – look here: https://www.youtube.com/watch?v=BXfXVmtDLbQ&t=42s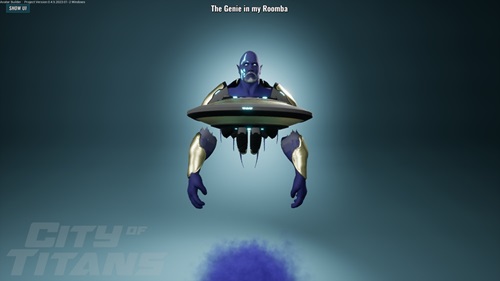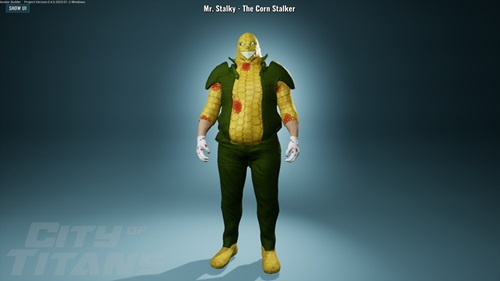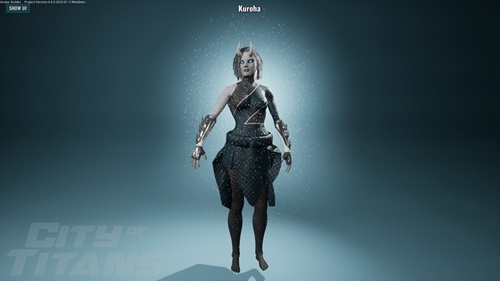 Game Environment:
Q: How do players access the game environment from the Avatar Builder?
A: After players create a character in the Avatar Builder, when they select both primary and secondary powers, they will see a 'start' button to enter the game environment.
Q: How do players fly in the game environment?
A: Hit Alt F or just double jump – either way will get you flying.
Q: How do players teleport in the game environment?
A: Hit T for Teleport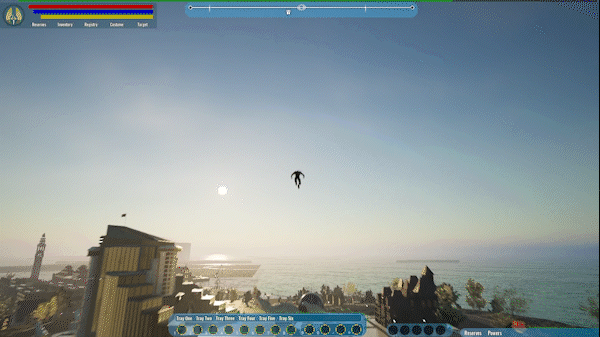 Q: How does Parkour happen in the game environment?
A: When you get close to a ledge to climb, Parkour is currently automatic. This will change, however, in future updates when players will have the option to select active travel powers.
Q: Is there a key for getting 'unstuck' from a spot you are trapped in?
A: Yes, the 'period' button can unstick you.
Q: How do I access the weather controls in the game environment?
A: Press "P" to open and close the weather controls window, which will look like this:

Click on any of the icons above to dramatically change the weather!
Combat:
Q: How do players target a foe in the game environment?
A: The target widget shows up when a target is in range to be targeted and looked at. To target a foe, look in their direction and you will see a white target widget. To target the villain, hit 'F' key and a red target will lock onto the foe. Once locked on, if there is more than one enemy you can switch using the 'Tab' key. (Cursor targeting will be added later).
Q: What are key controls for fighting in the game environment?
A: Hit '1' to punch a foe, '2' to kick a foe, 3 to fire blast, 4 to slam the ground knocking foes.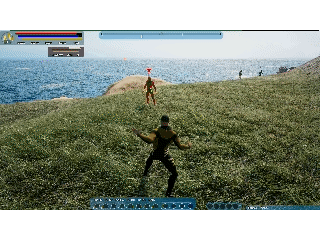 Q: Is the game environment area that is available now the entire game environment?
A: The currently available game environment is huge, but it is less than half of the total environment planned for the game. You can visit the areas of the game that have yet to be built and are just open landscape. Signs will show that this is the 'south area of Titan City' which is to be built in the future.
Reporting Game Errors:
This is a testing period for Titan City environment and you can help us by reporting any errors if you see them. In the game environment if you hit 'comma', a screenshot will be taken with the coordinates of where you are located in Titan City. You can share any errors with us in our Discord "General Game Bugs" thread so we can fix the error in the game.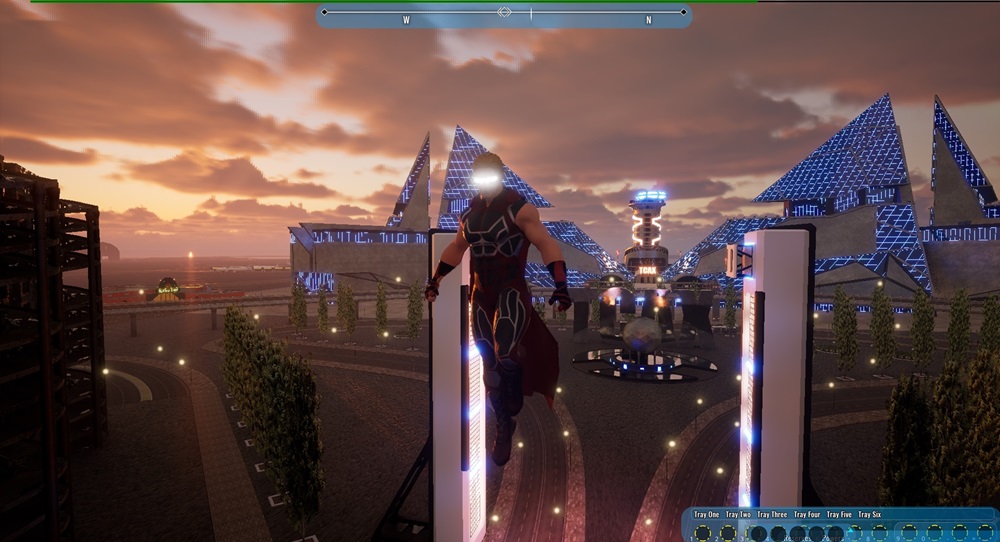 All of us at Missing Worlds Media are excited for all of you to start exploring Titan City!
Happy Thanksgiving to you all - we are grateful for your support and hope you all have a wonderful holiday discovering Titan City!
_____________________________________________________________________________________________________
Feel free to discuss this update here: https://cityoftitans.com/forum/discuss-explore-titan-city-now
OR on our Discord! : https://discord.gg/w6Tpkp2
Support City of Titans at our Patreon and Read our Comic: https://www.patreon.com/HiJinx
Enjoy our Instagram! https://www.instagram.com/missingworldsmedia/
Why not buy us a Ko-Fi? https://ko-fi.com/Z8Z06NFG
We have a Facebook: https://www.facebook.com/CityOfTitansmmo
We're on reddit at: https://www.reddit.com/r/cityoftitans/
...And you can find us on Bluesky @missingworldsmedia.bsky.social