FROM THE CABBIT'S DESK:
Although we're planning an end of the year summary update, we wanted to take a moment and answer the question "Why a Standalone Avatar Builder?"
The Avatar Builder is a fun toy, and It's something we can use to show our players and fans we are moving forward. But more importantly, it and the Island map are our testbed. Here we can test graphics, lighting, movement, terrain, combat, new costume items, character features, and all the elements that make up a full, live game.
Another extremely important feature of the island is that it gives our players a chance to give us feedback.
We've already included player suggested features like the live preview of costume pieces and materials, UI improvements, and changes to the character models. We like to believe that we've thought of everything, but we know better.
The only things we cannot test on the island are multiplayer features like chat. We have a separate test area for those features: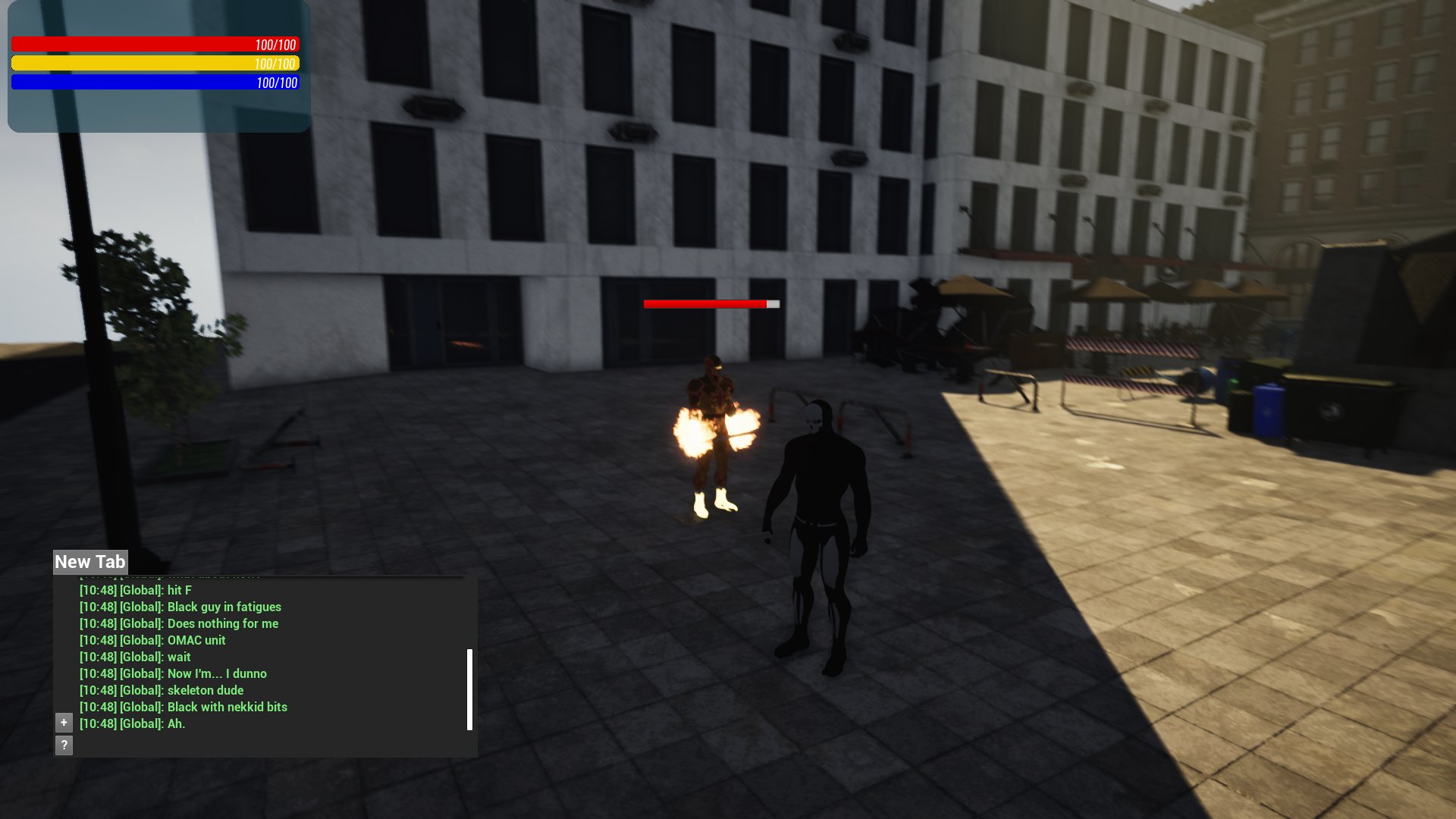 You've seen a little of that before. You'll be seeing more from that test zone in future updates.
Once we know an element works, we can add it to the main game database. So, every change you see in the Avatar Builder becomes part of the full game - the costume parts for you and for NPCs, the weapons will be used in the real game, and so on.
It may not always look like big and bold changes, but we aren't wasting time or effort - we are pulling every string we can to make sure every moment of dev work winds up in the final build.
Speaking of new development, this release adds new features to the Avatar Builder and Island.
-The ESC key now opens a full option menu giving players their first detailed control over in-game settings. With this release, Graphics, Audio, and Keybinds can all be adjusted and saved. Options will be limited at first, but more in-game settings will be added in future versions.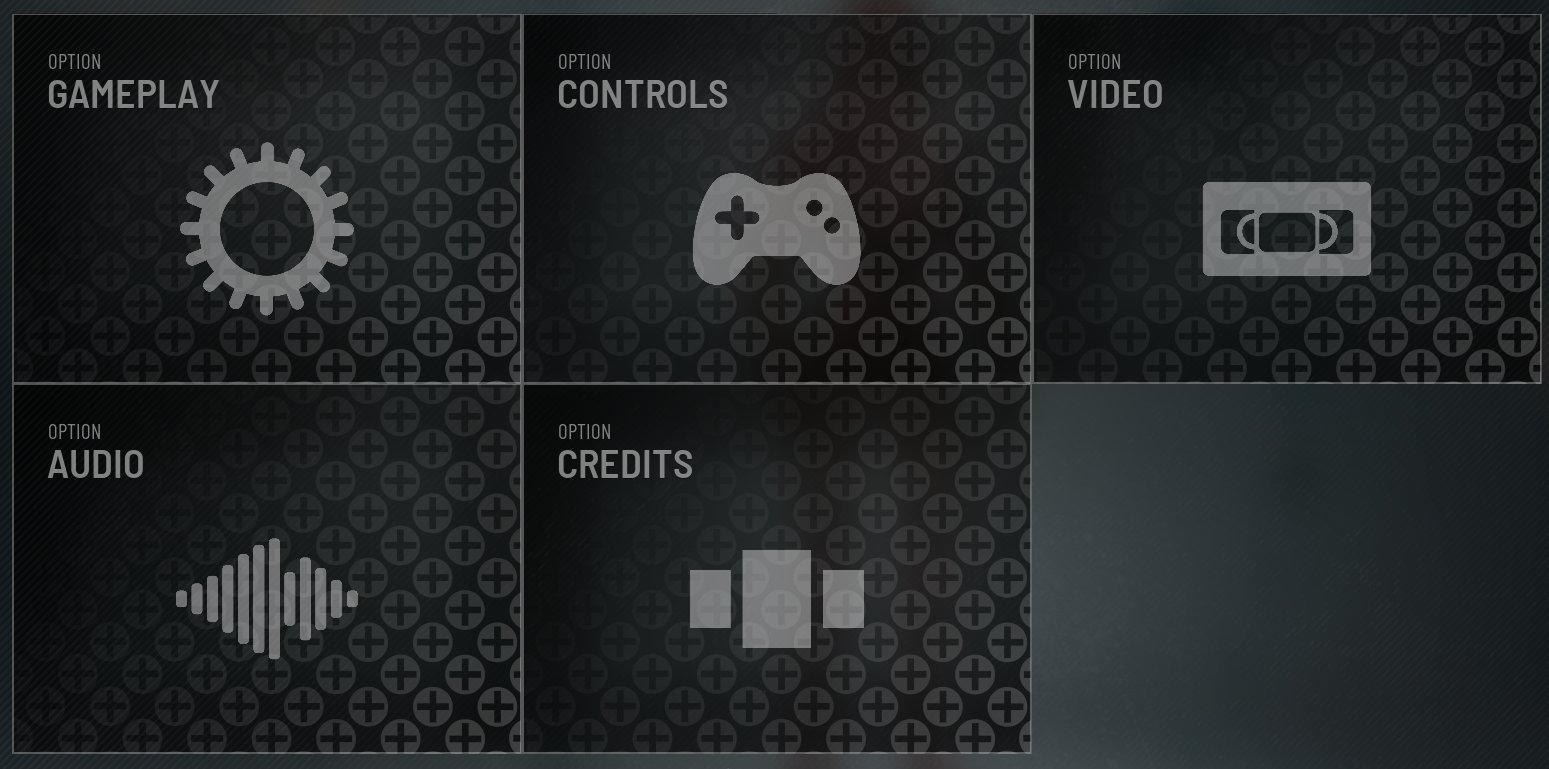 -Upgrades to the User Interface continue. Some UI is being reworked for better long term use in the game, while other elements are being streamlined and rearranged to make better use of the screen space. The platform at the center of the screen that appeared in the default Character building environment (TCPD) , has been removed to create more space for future UI elements, and reduce some of the visual clutter.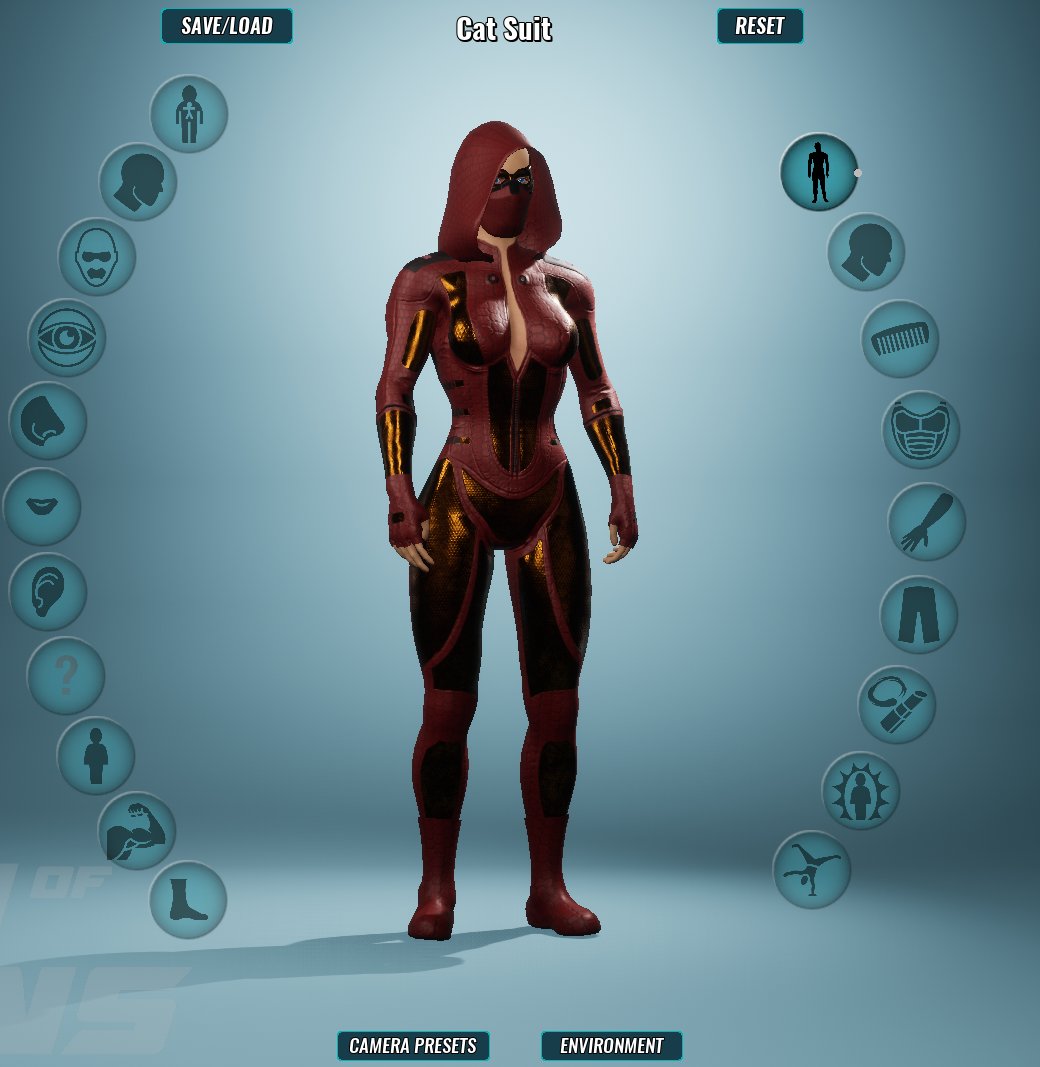 -The Right shift key now works like the Left shift key to increase character speed while held down. These are both temporary settings since neither shift key modifier is necessarily expected to be in the live game. Travel powers are expected to have different controls.
-Game performance statistics can now be displayed, Shift-F will show FPS rate, and shift-G will display some GPU stats that may be useful in reporting performance issues.
-In the future, it will become necessary to remove or replace certain character-related items, so programming has been added to allow for this to happen. Removed items will continue to work, at least for some limited time, but will not appear in menus when designing new characters. Characters loaded with the removed/replaced items will have them converted to the nearest equivalent. The materials selection is likely to be the first place you'll see this happen, as we try to remove materials that are too similar to others in the list. There aren't any removed items in this release, but expect to start seeing some in the future..
- Added costume items: Anarchy Red Artz NPC shirt, pants, gloves (male only), Anarchy Red Brawnie NPC shirt, shorts, gloves, boots (female only)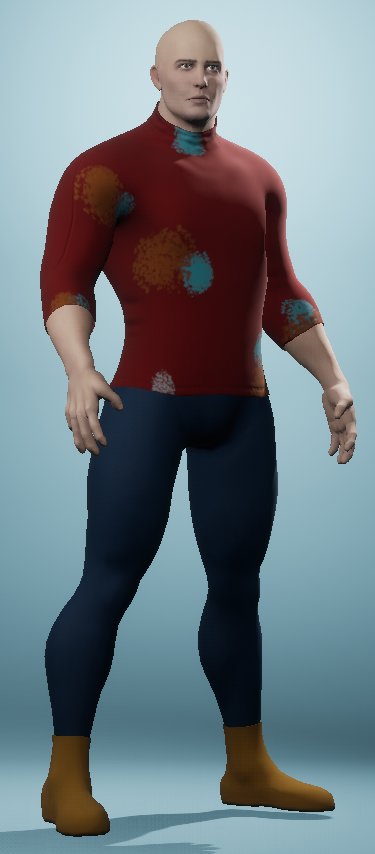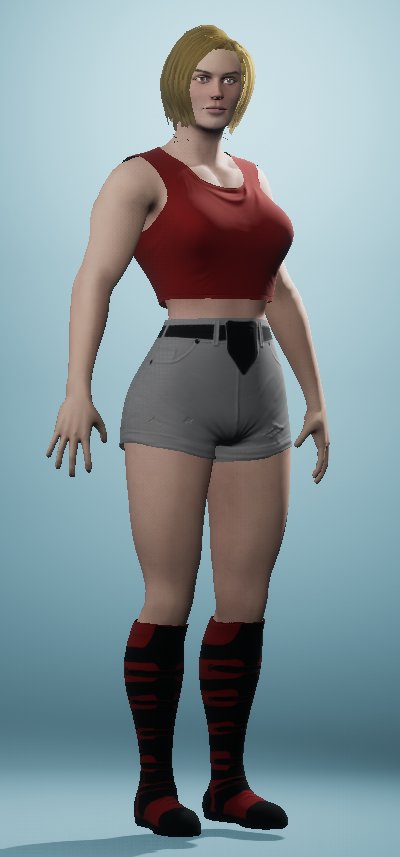 Along with the new additions, we've made some improvements:
-We dispatched the hazmat squad to clean up some contaminated items on the island that caused graphics problems on some machines.
-Fixed an obscure bug that caused materials 2 and 3 to not update on the character sometimes (notably during hover on the materials menu)
And, we've discovered a few issues that we haven't properly dealt with yet:
-Some of the options in the new menu are not working yet. These will be activated as the relevant sections of the game are added. Also, the new menu is still in testing, we may need to replace/ redo this menu in future versions.
-If the graphics settings are set lower than the High setting, the game may develop a washed-out appearance. If the game starts in this state, try using the Reset Defaults button on the Video settings page. This causes Unreal to run a quick test on your graphics performance and change the settings to what it thinks is appropriate. You can always turn settings up afterward, but performance may suffer.
-Anarchy Red Brawnie gloves have some clipping issues when moving.
-Anarchy Red Artz shirt clips with pants.
-All of the character costume issues from the prior release are still present.
Ever since the beginning, we've been working to create a game that will seem familiar, but will be something that no one has seen before. We've always relied on the assistance and feedback of our players, and now that we have big changes coming to Neighborhood maps, multiplayer features, and a team working hard on creating a stable version for Mac users, we're inviting even more people to become backers and help us build Titan City.
Visit our webstore at: https://store.missingworldsmedia.com/
Support City of Titans at our Patreon and Read our Comic: https://www.patreon.com/HiJinx
Enjoy our Instagram! https://www.instagram.com/missingworldsmedia/
Why not buy us a Ko-Fi? https://ko-fi.com/Z8Z06NFG
We have a Facebook: https://www.facebook.com/CityOfTitansmmo
And a Twitter: https://twitter.com/CityOfTitansMMO/
Feel free to discuss this patch update here: https://cityoftitans.com/forum/discuss-december-patch
OR on our Discord! : https://discord.gg/7kV